Estimated read time: 2-3 minutes
This archived news story is available only for your personal, non-commercial use. Information in the story may be outdated or superseded by additional information. Reading or replaying the story in its archived form does not constitute a republication of the story.
TAYLORSVILLE — Dustin Godnick says he's astonished at how low criminals will go.
"It's crazy. It's like criminals have no boundaries," he said Tuesday.
That reaction from Godnick, who is a quadriplegic, came after someone stole his specially equipped minivan that he uses to get around town.
"I have a very heavy power wheelchair. Getting me in any other car isn't really feasible," he said. "(The van is) a way for me to get around and do everything I need to do."
Godnick, who has a real estate business, said he uses his minivan daily to visit his properties, construction stores, title companies, banks, and to pick up prescriptions and food.
"I'm stuck at home until I figure out what I'm going to do," he said.
The silver 2000 Chrysler Town and Country minivan was last seen parked in Godnick's driveway, near 1800 West and 6000 South, between 9 and 10 p.m. Monday. When Godnick and his wife went outside about 8:30 a.m. Tuesday, it was gone.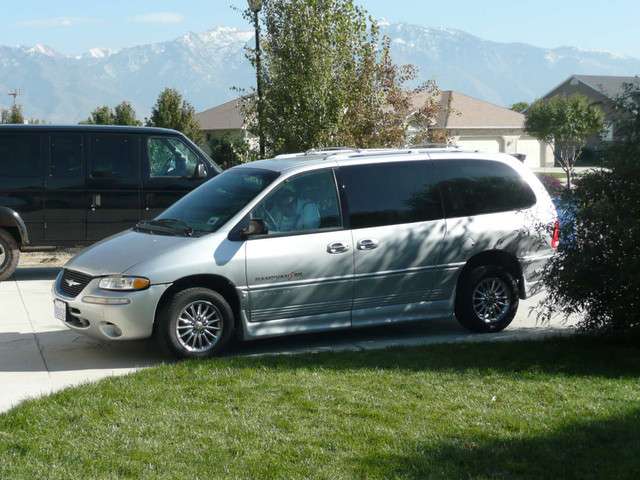 Taylorsville Police Lt. Rosie Rivera said the keys were left in the van. As of Tuesday afternoon, she said police had no leads on the vehicle.
Godnick was able to drive the van, which could also be driven by someone without disabilities, he said.
But it would have been very obvious to the car thief that it wasn't an ordinary van.
"It has hand controls, there's no passenger seat even in the van, it's open in the middle and next to driver's side, there's a brake on passenger's side," Godnick said. "You'll see a ramp, you'll see hand controls, you'll see no passenger side."
Godnick said there was also a warning that made a constant "beeping" noise if the right button wasn't pushed. He said that constant noise should have been a clear indication to whoever took the vehicle that it served a special purpose.
"It's low and very, very sad," he said of the theft.
Anyone with information on the van is asked to call police at 801-743-7000.
Contributing: Andrew Adams
×
Photos
Most recent Utah stories