Estimated read time: 3-4 minutes
This archived news story is available only for your personal, non-commercial use. Information in the story may be outdated or superseded by additional information. Reading or replaying the story in its archived form does not constitute a republication of the story.
SALT LAKE CITY — Every year, it seems a song grows in popularity for no apparent reason. Last year, Rebecca Black's song "Friday" was promoted anywhere it could be. This year, the song appears to be Carly Rae Jepsen's "Call Me Maybe," which has been used in several viral videos such as the Harvard baseball team's choreographed ride.
Well, it appears President Barack Obama has gotten into the popular song, singing "Call Me Maybe" at recent campaign events and press conferences. The song is actually a mashup by YouTube user baracksdubs, who manages to patch together snippets of President Obama's public speaking events.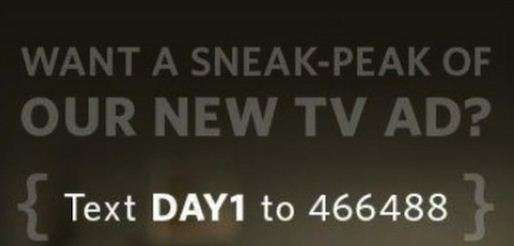 The value of the video is ultimately meaningless, but gives viewers a break from the hard news of politics. Enjoy.
Romney campaign can't spell
Mitt Romney's campaign gained attention for the wrong reason last week after the candidate's campaign misspelled America in his "With Mitt" iPhone app. The app was updated with the campaign slogan removed.

Over the weekend, Romney's staff posted on his Facebook page: "Want a sneak-peak of our new TV ad?" The word "peak" should have been spelled "peek, and was quickly removed after the error was pointed out. The third error was found again on Facebook, with a clickable button leading to the candidate's campaign store misspelling the word official.
Following the many spelling mistakes, the Romney campaign is looking for a new copywriter. However, HuffPost Comedy found the job posting to be a little different than what it now says.
Once again, it is not Romney making the mistakes, but any negative publicity for his campaign will certainly not help him in the public's eye. Many have even commented that a candidate should not be given the office of President if he can't manage staffers. However, to blame a candidate's abilities on his staff is generally not a viable reason to disqualify him for President, but that is also up for debate.
A hero of nothing
A Democratic super PAC, House Majority PAC, has released an ad in Arizona to replace Rep. Gabrielle Giffords, D-Ariz., who was shot in Tucson, where six were killed and 12 other people were injured. The ad highlights comments by Republican Jesse Kelly, who said Giffords was a "hero of nothing."
The comments were made less than a year before Giffords was injured, but attempts to show Kelly will hold nothing back, even when many in the nation see Giffords as a hero. Kelly lost to Giffords by less than 2 percentage points in 2010. The ad is expected to run through election day.
×
Related links
Most recent Politics stories