Estimated read time: 2-3 minutes
This archived news story is available only for your personal, non-commercial use. Information in the story may be outdated or superseded by additional information. Reading or replaying the story in its archived form does not constitute a republication of the story.
SALT LAKE CITY — When babies run about 250 pounds apiece, and there might be two of them in the oven, Christie the elephant can be forgiven for her big appetite. It's not yet certain that she's pregnant, but she had quite a night.
A crack team from Germany has helped Christie get pregnant once before and has come back to do it again.
"It's always a good story at the bar to tell, you know. But it's serious work," said Frank Goeritz with the Institute for Zoo and Wildlife Research in Berlin.
We won't try to describe that work in detail, but artificial insemination produced Christie's first baby in 2009. That child, Zuri is now 800 pounds and possibly the most popular tourist attraction at Hogle Zoo. Her 8,000 pound mom is in excellent health.
"She turned out over the last years to be a very good mom," Goeritz said. "Which is very, very good for the second pregnancy."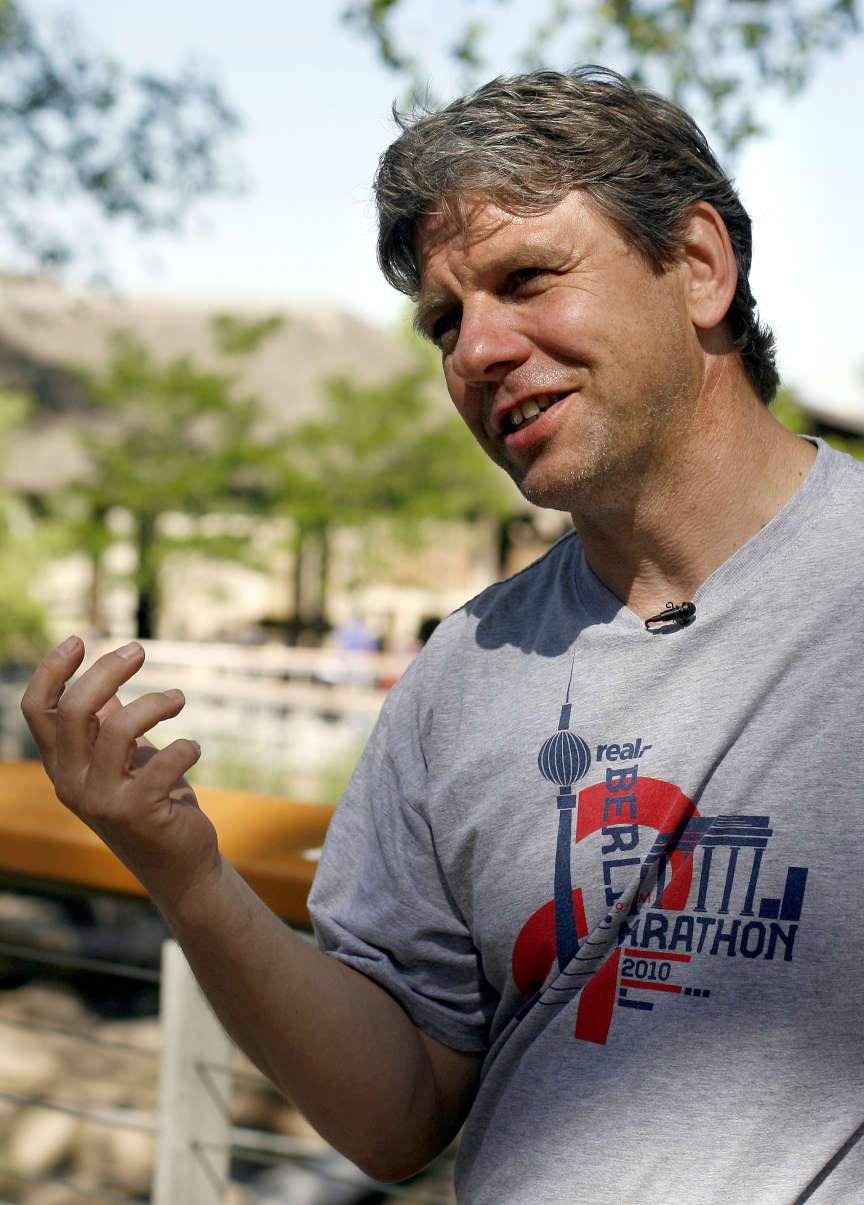 Christie's timing and mood seemed right for another go-around. "I think Christie is a little bit special. She is hot blooded," said Thomas Hildebrandt with the IZWR.
But there was some drama earlier in the week. The German stork team had a bit of trouble bringing in a precious cargo from a male elephant in Alabama.
The cargo did not age well. So they brought in a second shipment, from an elephant in Pennsylvania. This time everything went very, very well - once Christie was properly rewarded.In the human world it might be a glass of wine and some chocholates, but "In the elephant world, it was a carrot and an apple and a banana," Goeritz said.
"We are very hopeful that it was successful and that she will have a baby in less than two years," Hildebrandt said.
Based on scanning they did, the German team believes the odds are 90-10. "The chance is very high that she conceived. It's higher, even, than natural mating," he said.
In fact, the scanning revealed the possibility that Christie conceived two babies. In the elephant world, twins are rare, and both babies rarely survive.
"There's a high risk. But we are very optimistic that we can manage it," Hildebrandt said. They'll know for sure if she's expecting in about five months when the German's come back to check up on their patient.
×
Photos
Related stories
Most recent Utah stories