Estimated read time: 4-5 minutes
This archived news story is available only for your personal, non-commercial use. Information in the story may be outdated or superseded by additional information. Reading or replaying the story in its archived form does not constitute a republication of the story.
SALT LAKE CITY -- Last week saw three of last week's predictions materialize. First place went to "The Avengers." In second was "Dark Shadows," followed by "Think Like a Man" in third.
"The Hunger Games" held on for one last week in fourth place. It will fall off the list this weekend in the tide of new releases.
#poll
Last place went to "The Lucky One," which retained its spot on the Top 5 list from the week prior.
Three new films were introduced to moviegoers this past week. On Wednesday, "The Dictator" debuted. Rated R, this comedy has already shown itself a winner at the box office by virtue of its head start.
Friday brought the release of two additional films. The long-anticipated "Battleship" finally arrived. With a PG-13 rating, this action thriller will compete head-to-head with "The Avengers."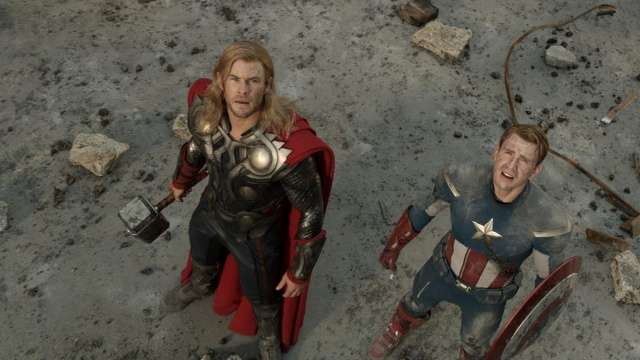 Lastly, the long expected "What to Expect When You're Expecting," a PG-13 romantic comedy, is not expected to fare well on the Top 5 list given the massive size of the competition. It will nevertheless be greeted by a fair turnout of theatergoers expecting to be delivered a good laugh at the hands of a star-filled cast.
The predictions for the weekend of May 18 are:
1. "The Avengers"
Continuing its amazing run, "The Avengers" continues shattering records. It has now entered the realm of highest grossing films of all time, having earned more than $1 billion worldwide. It continues its meteoric climb, but is bound to be slowed down as major blockbusters start competing for audiences. This conglomeration of Marvel superheroes earned a PG-13 rating as it bands together in an effort to save the human race.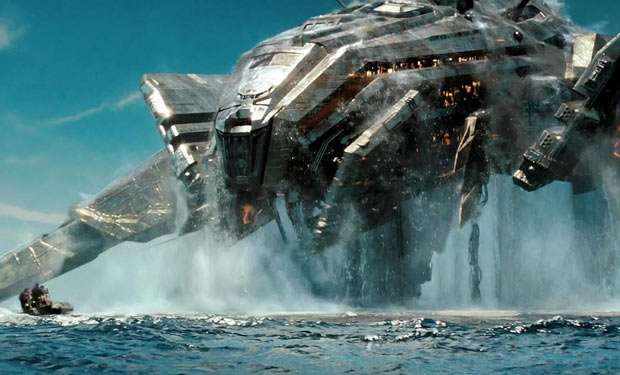 2. "Battleship"
In yet another attempt to save the world from a different supernatural force, the cast of "Battleship" finds itself battling aliens who attempt to invade earth. "Battleship" attempts to model itself on the Hasbro game of the same name. The resemblance is mostly in name only, however. A series of battleships from the United States and Japan are forced to deal with the unexpected crisis of a UFO invasion while performing routine maneuvers. Woven into the plot is a love story that can perhaps win over the hearts of any who might be dragged rather unwillingly to "Battleship." The question everyone wants to know is who wins, "Battleship" or "The Avengers?"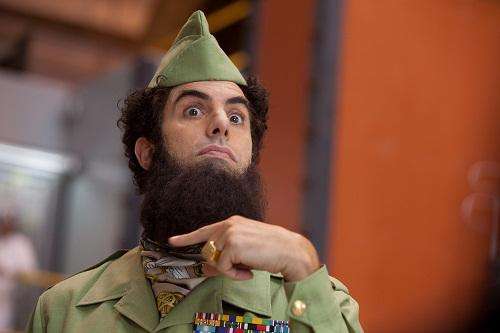 3. "The Dictator"
"The Dictator" is a comedy featuring Baron Cohen of "Borat" and "Bruno" fame. Likely to appeal to the same audiences, this film is a product of the same director, Larry Charles. Featuring a dictator from a fictional African country bent on preventing democracy from infiltrating his land, Cohen's character stops at nothing to travel to New York and address the United Nations. A series of comedic escapades ensues. There is no connection to the famous Charlie Chaplin film similarly titled.
4. "What to Expect When You're Expecting"
This romantic comedy will provide a much needed relief to the majority of those looking to avoid the fray of supernatural action thrillers. Featuring a cast of well-known actors and replete with cameos, "What to Expect When You're Expecting" stars Chris Rock, Jennifer Lopez, Cameron Diaz and Dennis Quaid, among others. Loosely based on a book of the same title, "Expecting" follows five women through the joys and travails of the pregnancy and childbirth process in comedic fashion.
5. "Dark Shadows"
Despite being a Tim Burton comedy starring Johnny Depp, "Shadows" has not had the runaway success that was hoped for. While it had no hope of competing for a first place spot, its performance last weekend still left a great deal to be desired. Faced with a wave of new releases, "Shadows" is expected to fall quickly to make room for wave of summer blockbusters. A revival of the Gothic soap opera of the same title, Depp plays a vampire who awakes after 200 years and is forced to readjust to society.
Joseph Irvine is an engineer in Madison, Ala. Currently working on a master's degree at the University of Alabama, Joseph hopes to complete a degree in law at BYU in the near future.
×
Related links
Related stories