Estimated read time: 3-4 minutes
This archived news story is available only for your personal, non-commercial use. Information in the story may be outdated or superseded by additional information. Reading or replaying the story in its archived form does not constitute a republication of the story.
GUNNISON — Spencer Agren is just a week away from graduating from Gunnison Valley High School, but he is just as excited about being a finalist in a national video contest known as the "NO BULL Challenge."
The 17-year-old student from the small Utah high school learned Thursday he is a finalist for the video he produced to raise awareness about cyberbullying. That's when someone uses the Internet, cellphone or other devices to send or posts text or images intended to harm or embarrass another person.
"It's a national competition," he said. "There were loads of videos put in. Just to be narrowed down to 15 finalists, it was crazy."
---
In a day and age when cyberbullying is getting worse, all we have to do is care.
–Spencer Agren
---
His video clip will take him to California this summer for the national competition. It's the first year of the contest designed to promote awareness, courage and equality when it comes to cyberbulling. Agren was encouraged by school counselor Andy Petersen to enter, and he spent the better part of two months producing the video.
"In a day and age when cyberbullying is getting worse, all we have to do is care," Agren said in the video.
The issue of bullying continues to be a topic affecting junior and high school students across the country, even in Gunnison.
"It's a lot easier to seem tough behind a computer," he said.
More than half of U.S. teens have engaged in cyberbullying, according to i-SAFE, a nonprofit foundation whose mission is to educate and empower kids to make their Internet experiences safe and responsible.
While many of the other entries focus on putting a stop to cyberbullying, Agren believes teens can use technology to say something nice, by sending just one positive text message
"The truth is, one text can be so powerful that it can change the world, but it has to start now, and it has to start with you," he said in his video.
"I think his idea of a positive side to do, is a good thing to do," Gunnison Valley High School principal Kent Larsen said. "I hope he wins it."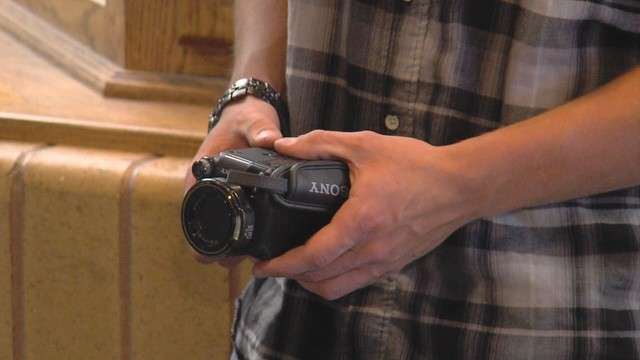 If he wins the top award, he would win prizes worth more than $25,000. Eight winners will be announced in six categories. First place for Best NO BULL Documentary of the Year wins a three-episode deal worth $10,000, a trip for two to the Sundance Film Festival in 2013, where their film will be submitted as a short film documentary, an Apple MacBook Pro laptop, a $5,000 scholarship, a GoPRo Hero2 video camera, and an internship with the NO BULL challenge as the campaign manager during the 2012-13 year.
Other categories include Best Acting, Best Community Involvement, Best Costume and Makeup Design, Best Directing, and Best Visual Effects.
Agren said this isn't just his project, but is a school and community effort — one he hopes will inspire teens across the country — win or lose in San Francisco, when the winners are announced July 21.
"If you have something positive to say, why not say it?" he said. "And who's to say that one positive message can't spread like wildfire?"
Contributing: Viviane Vo-Duc
×
Photos
Most recent Utah stories