Estimated read time: 5-6 minutes
This archived news story is available only for your personal, non-commercial use. Information in the story may be outdated or superseded by additional information. Reading or replaying the story in its archived form does not constitute a republication of the story.
SALT LAKE CITY — With President Barack Obama's shifting stance on gay marriage, it's all about timing.
In 2004, candidate-for-Senate Obama opposed gay marriage. Gallup polling around this time found that 54 percent of voters agreed.
In 2008, candidate-for-president Obama still opposed same- sex marriage. That same month, voters in California went to the polls and supported a definition of marriage that defined marriage between a man and a woman. Gallup polls showed that voters were evenly split about gay marriage.
After 2008, in the angry and litigious aftermath of the Proposition 8 battle, polls showed voters increasingly supportive of allowing gays to marry. And, on May 6, 2012, Vice President Joseph Biden agreed, saying he was "absolutely comfortable" with gay marriage.
It only took three days for the White House to hem and haw around the issue, but Obama soon agreed, saying, "I think same-sex couples should be able to get married."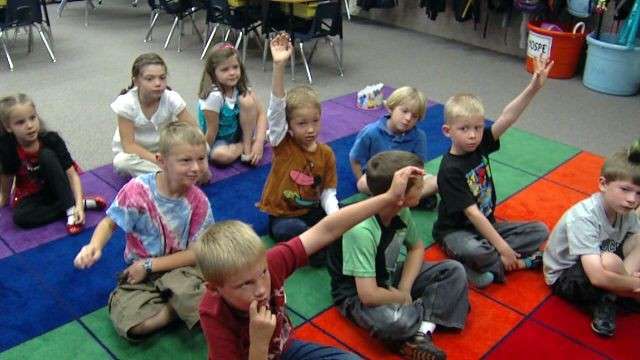 If this was Mitt Romney we were talking about, we would be calling it a "flip-flop."
But it's not. And while it seems tied to Biden's off-the-cuff comment, the announcement may have been less accidental than calculated. Just two days before Biden's off-the-cuff comments, the Bureau of Labor Statistics released the Apri l jobs report showing stalled job growth and little, if any, good news for Obama.
Obama has little to show for his leadership of the economy. Few metrics measure a president's success better than those showing the economic well-being of the country. Unemployment rose from around 6 percent at his nomination to almost 10 percent in January 2010, and still hasn't dropped below 8 percent. Worse, the Apri l jobs report indicates that, in addition to the 12.1 million people unemployed (about 8.1 percent), there are 7.9 million people who are employed part-time, and another 968,000 have quit looking because they are discouraged.
Add that up, and it's nearly 20.1 million people who are unemployed, underemployed or have stopped looking for work. With a labor force of 154 million, that's nearly one in seven.
In other words, the economy is struggling and Gallup polls show that voters think Romney could do better with the economy than Obama, an improvement over last month. p>
If you can't win on the economy, change the conversation. With all of the powers of incumbency and the presidency behind him, Obama did, and last week the announcement about his policy "evolution" dominated headlines.
It was interesting timing.
With polls showing public opinion shifting in favor of gay marriage at the same time as his opponent gains on the economy, Obama put his finger in the wind and timed his announcement on gay marriage to make maximum impact.
It's not leadership. It's polling. And polling says that Obama is losing on the economy but could galvanize support of the liberal base. It's a lot easier than talking about the dismal job situations of 20.1 million people, and it keeps Romney out of headlines for another month.
It doesn't hurt that Obama receives the adoring gratitude and largesse of liberal Hollywood and gay and lesbian donors across America. Within minutes of making his announcement, the Obama campaign experienced a " flood" of donations. The next day, he raked in a cool $15 million at a fundraiser held by George Clooney and joked that "obviously yesterday we made some news." It is believed to be the largest one-night campaign fundraising haul ever.
Related:
That's great political timing. Galvanize the base, grab the headlines and raise a lot of money. All on an issue about which the president, even by his own admission, thinks should be left to the states to resolve.
Meanwhile, he polarizes politics. Instead of dealing with issues of concern to Americans, such as the economy, federal spending, immigration or putting Americans back to work, Obama has chosen to steal the spotlight with a social issue that is among the most divisive.
Perhaps it is, then, more than a little ironic that as the president caters to Hollywood elites such as Clooney, Romney will now have a way to rally the support of the evangelicals who looked askance at him during the primaries. Despite the oft accusation of flip-flopping, Romney has consistently defined marriage as between a man and a woman.
It isn't about political courage. It's about timing. Following the timing dictated by public opinion surveys and polls, liberal Hollywood, and narrow interest groups, Obama "evolved" when it was politically expedient.
This is an opinion piece and does not reflect the views of ksl.com.
Daniel Burton lives in Holladay, Utah, where he practices law by day and everything else by night. You can follow him on his blog PubliusOnline.com, where he muses on politics, the law, books and ideas and restaurants. EMAIL: dan.burton@gmail.com
×
Related links
Related stories