Estimated read time: 4-5 minutes
This archived news story is available only for your personal, non-commercial use. Information in the story may be outdated or superseded by additional information. Reading or replaying the story in its archived form does not constitute a republication of the story.
TAYLORSVILLE — Mayor Russ Wall has renewed his call for Taylorsville to join the Unified Police Department, a request the City Council ignored a year ago.
This time, the mayor has made it part of his proposed city budget.
"It's less money for the same level of service or better," Wall said. "It seems like a no-brainer to me."
It's a cost-savings move in a budget that also calls for the first property tax increase in Taylorsville since 2006. It would be only the second property tax increase in the city since it incorporated in 1996, city spokeswoman Aimee Newton said.
If approved by the City Council, Taylorsville property owners would pay nearly $78 more per year in property taxes on a home valued at $197,000.
"Through the recession, we have deferred a lot of maintenance. We've put off doing some road projects," the mayor said. "We've cut the budget for four years in a row, and there's nothing left to cut."
Taylorsville's proposed budget for the 2012-13 fiscal year estimates the city would save about $600,000 by fully contracting with UPD for its police service.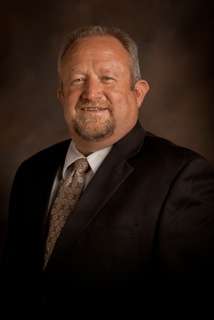 And that doesn't include what Wall calls "ancillary savings," such as a drop in insurance costs by $150,000 to $200,000 a year and the reduced burden on the city's human resources and legal departments.
"We're in a situation (where) it's pretty critical to find ways to save money," the mayor said. "But even if we weren't in that type of situation, I would encourage us to join UPD."
By joining UPD, Taylorsville's police department would become a precinct of an agency that serves Holladay, Herriman, Midvale and Riverton, as well as townships Copperton, Kearns, Magna and Millcreek and other unincorporated areas of Salt Lake County.
No officers would lose their jobs, officials said, and the level of police service in the city would continue to be set by the City Council.
Taylorsville already partners with the Salt Lake County-run agency for pooled services, including dispatch, SWAT and forensics.
"This would just increase our membership to include patrol and investigations," Wall said.
Taylorsville officials say cities that contract with UPD save money by sharing costs and resources with other communities.
In addition to cost savings, both Wall and Taylorsville Police Chief Del Craig say UPD would provide better service to residents.
Craig said he supports the move, even though it essentially would require him to reapply for his job. Taylorsville would have a precinct chief under the proposal, but the mayor and City Council would have the option to choose that person from the UPD ranks.
"Ideally, I'd like to remain as the precinct chief," he said.
Craig said he has met with city officials and law enforcement in UPD member cities and said he is "pretty comfortable with the concept." While acknowledging that the proposed change causes him some anxiety about his future, Craig said Taylorsville residents will be better served as part of UPD.
"It's difficult for me to stand in the way of a decision out of worry for my own position," he said.
---
It's difficult for me to stand in the way of a decision out of worry for my own position.
–Taylorsville Police Chief Del Craig
---
Taylorsville formed its own police department in March 2005, opting to end its contract for law enforcement with Salt Lake County.
Wall, who was elected mayor later that year, said that decision was based on the cost of the service.
"We left the county because we couldn't get a budget worked out with them," he said.
A proposal to join UPD a year ago was rebuffed by the Taylorsville City Council, despite projections that it would save the city money and promises of better service to residents. Two council members who strongly opposed the move are no longer serving on the council.
It was a key issue among candidates running for City Council last year. Kristie Overson, who favors the switch to UPD, ousted incumbent Morris Pratt in November. Pratt was one of three council members who didn't even want to hear Sheriff Jim Winder's pitch in June 2011.
Attempts to reach Councilman Larry Johnson, who opposed the proposed change to UPD a year ago, were not successful Monday.
A Dan Jones & Associates poll commissioned by the city in March concluded that 53 percent of Taylorsville residents favor joining UPD, while 19 percent oppose the switch and 25 percent remain neutral.
The poll surveyed 354 residents — 60 percent by phone and 40 percent online. It has a 5.2 percent margin of error.
Residents can chat with Mayor Wall and other city officials about the budget during an open house at 7 p.m. Tuesday at City Hall, 2600 W. Taylorsville Blvd. A second open house is planned for 6 p.m. May 30.
The budget also is scheduled to be discussed during a City Council work session and during the council meetings May 23 and June 6. Council work sessions begin at 6 p.m., followed by the formal meetings at 6:30 p.m.
×
Most recent Utah stories