Estimated read time: 1-2 minutes
This archived news story is available only for your personal, non-commercial use. Information in the story may be outdated or superseded by additional information. Reading or replaying the story in its archived form does not constitute a republication of the story.
SALT LAKE CITY — At a time when many major religious groups are experiencing significant declines in membership in the United States, The Church of Jesus Christ of Latter-day Saints is seeing growth, according to a study released Tuesday.
The 2010 decennial U.S. Religion Census looked at reported church memberships in the U.S. from 2000 to 2010. It shows the LDS Church saw 45 percent growth by adding roughly 2 million members nationwide during that time. It also found many of the largest religions in the country saw either small gains or membership declines.
Catholic churches experienced a 5 percent decline overall and mainline Christian denominations declined 12.8 percent.
The Muslim faith had the highest growth rate at nearly 67 percent over the past decade by adding roughly 1 million members.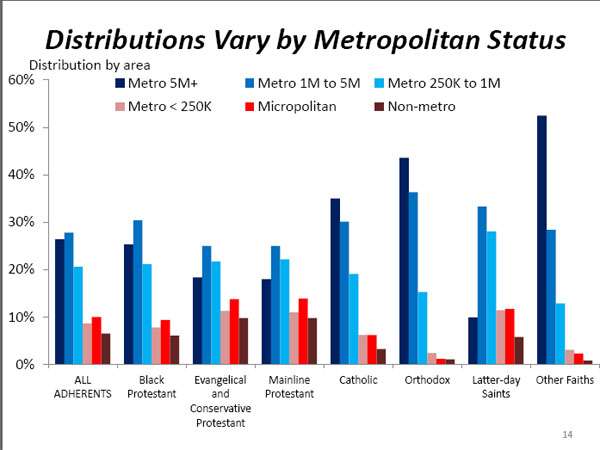 But Brigham Young University sociology professor Marie Cornwall, who studies religion, told the Deseret News the LDS Church is very aggressive in how it tracks church membership.
She also said the faith has relatively small numbers compared to some of the other religions, so growth percentages can look huge if there is meaningful growth.
The statistics are drawn from county-level data from congregations for 236 U.S. religious bodies and therefore shows where increases or declines are taking place. For example, the census says more evangelicals are moving into big cities.
Cornwall notes that the LDS Church has not experienced much growth in some areas of America's heartland. She said those are the same areas where Mormon GOP presidential hopeful Mitt Romney "can't seem to impress" potential voters.
Read more about the census in the Deseret News.
×
Related links
Related stories
Most recent Utah stories