Estimated read time: 1-2 minutes
This archived news story is available only for your personal, non-commercial use. Information in the story may be outdated or superseded by additional information. Reading or replaying the story in its archived form does not constitute a republication of the story.
SALT LAKE CITY -- Cell phone company Nokia has filed a patent for a haptic tattoo that would transmit a "perceivable impulse" through a user's skin whenever they received a phone call, email, or text message.
According to the details of the patent first reported by UnWired View, Nokia would plan to use a ferromagnetic ink for the tattoo, which contains compounds such as iron or iron oxide. To demagnetize the ink, artists would first heat it to a high temperature, then apply it to a user's skin. After that, users could remagnetize the ink by "repeatedly running a magnet over [the] tattooed spot."
The language of the patent itself further clarifies the technological side of the innovation: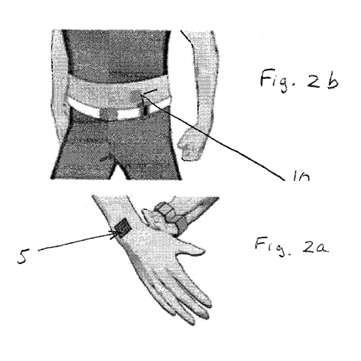 "The phone would communicate with the tattoo through magnetic waves. The phone would emit magnetic waves and the tattoo would act as a receiver. When the waves hit the tattoo, it would set off a tactile response in the user's skin."
Supposedly, customization options would be available as well. For example, on most smartphones you can currently set a different ringtone for specific contacts. Similarly, with the Nokia tattoo, a user would be able to send a different sensation through their skin depending on the alert being received. A text message could send a light tickle, while a phone call could cause repeated pulses.
Users wishing to avoid the dreaded ink-needle can instead opt for a "sticker" version of the device, which acts as a magnetic receiver node worn on the body in place of the tattoo.
Image Credit: Waleg
×
Related links
Most recent Utah stories