Estimated read time: 1-2 minutes
This archived news story is available only for your personal, non-commercial use. Information in the story may be outdated or superseded by additional information. Reading or replaying the story in its archived form does not constitute a republication of the story.
PROVO -- A Provo police dispatcher is lucky to have gotten away without life-threatening injuries after being run over by a minivan at a gas station Monday afternoon.
Police have identified the suspect as Michael L. Roubideaux, who turned himself in to Provo Police Tuesday evening and is being taken to the Utah County Jail, according to a tweet from Provo police.
The dispatcher had just taken a break from her job taking emergency calls to go out and grab some lunch.
She stopped to fill up at a gas station and as she was walking into the store a minivan pulled up. She let it pass and then continued walking, but the driver of the minivan stopped, put it in reverse and drove right into the woman.
Bryan Heath was there getting a soda when this all happened. He ran to the minivan yelling and pounding on the van to stop. He finally got the driver's attention.
"If she wouldn't have grabbed on the bumper and held onto while he went backwards she would have been run clean over because he went backwards probably about 20 feet. She would have been in a lot of trouble," Heath said.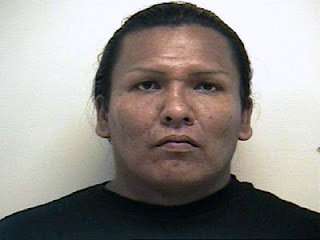 Heath said the dispatcher had some leg injuries, and had hit her head pretty hard, but she was talking. When the minivan driver got out to take a look, the woman told him to stay right there while someone called police. But as soon as she said that the driver jumped back in his car and drove off.
The dispatcher got both a license plate number and a good description of Roubideaux, which in part helped to identify him. Police thanked the media for their aid in finding Roubideaux.
×
Most recent Utah stories