Estimated read time: 5-6 minutes
This archived news story is available only for your personal, non-commercial use. Information in the story may be outdated or superseded by additional information. Reading or replaying the story in its archived form does not constitute a republication of the story.
WASHINGTON — An internal email by the Bureau of Land Management's deputy director details his concerns over the "ugly and serious matter" of credit card abuse and possible time-card fraud within the land agency's Western state offices.
The memo, obtained by the Deseret News and KSL, also decries the lack of oversight allowing the misuse of taxpayer funds to happen.
Such abuses bear out in court documents filed in the U.S. Attorney's Office for Utah, where prosecutors describe government credit cards being used by a former BLM employee to pay for designer luggage and sophisticated, precision rifle scopes for personal use.
At least two former Utah BLM employees have pleaded guilty to theft and embezzlement in federal court related to the misuse of gift cards or government-issued credit cards, and, top officials said, the investigation is not over.
Michael Pool sent the email in February to multiple state directors of BLM offices that include Utah, California, Idaho and Nevada, as well as to the national assistant director over fire and aviation, warning supervisors to take immediate disciplinary action against employees engaged in "scamming the system."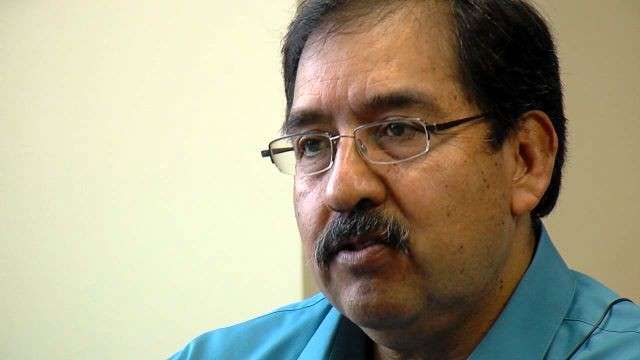 Pool's internal email describes a practice that appears to be "culturally rampant" in the agency's fire division, with an investigation that apparently will continue to play out in the months ahead in other states.
"Only recently, did we detect another case of gross mishandling and possible criminal negligence of fire purchasing in another state including another fire-time miscoding, both a clear signal that there was a lack of managerial and supervisory support at the operational level in the organization," his email states.
Pool was referring to mismanagement of documented hours related to fire suppression activities.
Last week, Juan Palma, the director of the BLM's Utah state office, downplayed the issues in a Deseret News and KSL interview. He said some employees had improperly charged fire-related expenses to insurance companies, railroads and the state of Utah. But he insisted no one personally profited from the improper billing and called it just sloppy paperwork.
But the email from Pool, his boss, tells a darker story about other related issues that Palma didn't offer to mention when interviewed last week.
Pool's email also follows his action to suspend the agency's gift card program used to reward employees after improprieties were noticed in Utah.
"I eliminated the use of gift cards but the investigation continues as to past misuse including criminal negligence and prosecution."
The gift cards were offered internally to employees to reward job performance. But it expanded beyond the program's intent to where it was abused, according to Pool.
Tom Gorey, a BLM spokesman in Washington, said he could not specify in which states the most egregious abuses took place, but added that Pool's email puts state managers on notice to correct the problem.
"The (email) speaks for itself," he said. "(There's) certainly an urgency and vigilance attached to it so it does speak to our concern that we have got to do a better job."
Last year, Michael Dale Turner, a BLM employee who reportedly worked in the West Desert Office, was sentenced to three years' probation and ordered to pay $4,139 in restitution after federal prosecutors said he used a government-issued credit card for his own use.
Justin Johnson, another former BLM employee, was ordered to pay $10,000 in restitution in September, but that may be challenged by his attorney. Prosecutors asked for more — contending he wasted or may have converted to personal use as much as $55,000 — asserting a lesser restitution amount under consideration amounted to an "unwarranted windfall."
A spreadsheet of Johnson's expenses submitted to the court included 50 Cabela's gift cards valued at close to $2,400 and a Swarovski sporting scope price-tagged at nearly $1,800. Other credit card purchases detail acquisitions of another rifle scope, a child's sleeping bag and pad, as well as $1,800 in computer memory equipment and more than $700 in shaving materials and luggage.
Ed Brass, Johnson's attorney, said all of his clients' purchases were approved by a supervisor and it was clear during the course of the prosecution that Johnson was being made an "example" of in the government's pursuit of the case.
"They claimed he was the worst credit card abuser out there," Brass said, adding that he believes there may be another case pending.
Utah BLM spokeswoman Beverly Gorny said the agency is working statewide to institute stronger oversight.
"We are doing the things that need to be done to address the issues raised in that memo."
In Pool's communication, he demands implementation of "clear performance standards" and supervisory review of all credit card statements and effective internal controls.
"In effect, apply a full court press."
He asked that email recipients such as state directors report to him by a particular deadline regarding what measures have been put in place.
The issue of credit card abuse has cropped up before in federal agencies. In 2003, a national audit of the Forest Service found $2.7 million in improper purchases, including payment to a caterer called Have Party Will Travel, and multiple instances where former employees were continuing to use government-issued credit cards well after they left the agency.
Gorey said the review thus far has remained internal.
"It certainly is a possibility that a member of Congress could request an audit," Gorey said.
Email:aodonoghue@ksl.com
×
Photos
Related stories
Most recent Utah stories