Estimated read time: 1-2 minutes
This archived news story is available only for your personal, non-commercial use. Information in the story may be outdated or superseded by additional information. Reading or replaying the story in its archived form does not constitute a republication of the story.
ANGERS, France -- A man from France expected some semblance of privacy when he decided to relieve himself upon his driveway.
Then his small village noticed the picture on Google Streetview, and now a lawsuit is in full swing.
The man, who is remaining anonymous, is suing Google to the effect of 10,000 euros -- approximately $13,000 -- in damages, along with a demand that the picture be removed from the street mapping service.
"He discovered the existence of this photo after noticing that he had become an object of ridicule in his village," his lawyer, Jean-Noel Bouillaud, told AFP.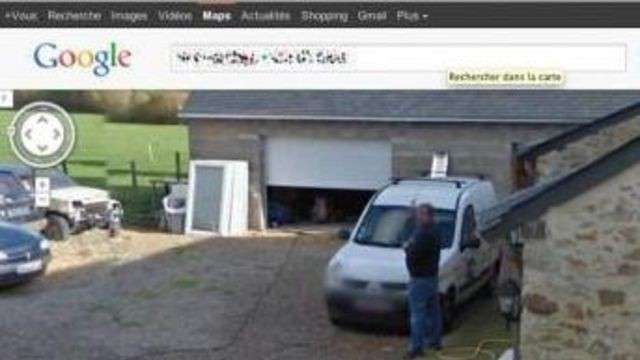 While the image itself is slightly blurred, Bouillaud claims that the small community was able to identify the man and made him an object of ridicule because of the image. The name of the village has been kept in holding, but it is located in the west-central Maine-et-Loire department.
"Everyone has the right to a degree of secrecy," Bouillard said. "In this particular case, it's more amusing than serious. But if he'd been caught kissing a woman other than his wife, he would have had the same issue."
Bouillard added that the unnamed man was performing the action on his own property. The reason he chose to urinate outside of his house was never clarified by Bouillard.
Google's lawyer, who has been identified as Christophe Bigot, said the lawsuit is "implausible."
Last March, France's data privacy regulator imposed a fine of 100,000 euros -- $142,000 -- on Google for collecting private information while performing Google Streetview data collections.
The court, in the nearby city of Angers, is expected to give its verdict by March 15.
×
Most recent Utah stories