Estimated read time: 2-3 minutes
This archived news story is available only for your personal, non-commercial use. Information in the story may be outdated or superseded by additional information. Reading or replaying the story in its archived form does not constitute a republication of the story.
SALT LAKE CITY -- Google has recently been the victim of a lot of scrutiny, ranging from privacy policy disagreements to a questionably intrusive study.
Now, it's time for them to get back to their roots: Making the tech-world smile -- quite literally -- from ear to ear.
A pair of "smart glasses" has been developed by the company's secret laboratory, Google X, and are expected to be released to the public by the end of this year. Expectations are that the glasses will retail for about the price of a current smartphone -- $250 to $600 -- and bear a resemblance to Oakley Thumps.
Google Goggles has been available as an app on the Android marketplace since 2009, and iOS devices received the app in October of 2010. The app itself allowed users to perform a web search by snapping a picture of something with their smartphone, whether it be a landmark, a book, or a painting. Google Goggles then analyzed the photo and provided the user with relevant search results.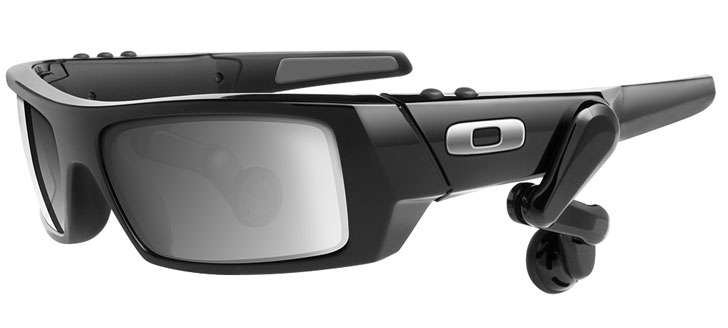 Google is looking to take that process a step further by providing hardware to go along with the app's functionality.
Seth Weintrub, a blogger at 9to5google.com, first broke the news that the glasses were in development back in December, but followed up with more information earlier this month.
According to Weintrub, the glasses will feature a tilt sensor that is capable of determining where the user is looking, and should contain the same memory and CPU capabilities of a generation-old Android smartphone.
"The navigation system currently used is a head tilting-to scroll and click," Weintrub wrote. "We are told it is very quick to learn and once the user is adept at navigation, it becomes second nature and almost indistinguishable to outside users."
#poll
In typical "secret laboratory" fashion, Google officials have declined to comment on the glasses. Information cited by 9to5google, along with the New York Times, is attributed to anonymous Google employees. However, Google co-founder Sergey Brin has reportedly spent a majority of his time lately working with Google X.
The privacy issues involved with the glasses have surfaced, as well.
"Internally, the Google X team has been actively discussing the privacy implications of the glasses and the company wants to ensure that people know if they are being recorded by someone wearing a pair of glasses with a built-in camera," the New York Times said.
×
Related links
Related stories
Most recent Utah stories