Estimated read time: 3-4 minutes
This archived news story is available only for your personal, non-commercial use. Information in the story may be outdated or superseded by additional information. Reading or replaying the story in its archived form does not constitute a republication of the story.
SALT LAKE CITY -- In years past, idolizing an athlete meant purchasing a collector-edition trading card. It may seem like ages ago now, but those cards are still around. True story.
Yep, I was one of those nerdy card collectors back in the day — an ashamed member of Card Collector's Anonymous. You may ask, what could a kid get with a meager $5-a-week budget? Often nothing more than a small stick of bubble gum and a low-quality card with an average value increase of approximately five cents per year (definitely not an A+ retirement fund).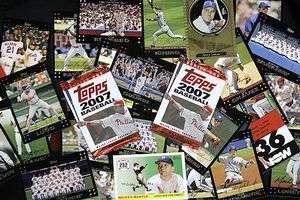 These results were often displeasing, so normally the situation required a trade with my younger brother at a ratio of 5 to 1, according to my "fair" terms. You give me five cards, in exchange for one of mine, and it should be mentioned that my one card will surely be a disappointment, especially if you believed that story about Greg Ostertag reaching Hall of Fame status one day. I also lied about that Michael Jordan guy, when I said he was destined to fail — but thanks for the trade. Sorry, brother. There have definitely been some errors in judgement over the years.
It's time to talk contemporary.
In 2012, no one cares much about Kobe Bryant's rookie card, but thousands watch online intently for Chad Ochocinco's next exaggerated life crisis. Interestingly enough, Twitter helped the world discover that Chad wanted to live with a Patriots fan prior to the start of the 2011 NFL season, so if you have a room available in the future, double-check that status.
The point is, millions of adults and young people stare at a computer or smartphone for hours, waiting for the next big tweet from their favorite star. Words from superstar athletes and celebrities on Twitter are like a novel written by Ghandi from the grave. If it happens, everyone will stop and read. They will undoubtedly share it a million times on Facebook as well. The focus in this generation has become almost exclusively technology-based.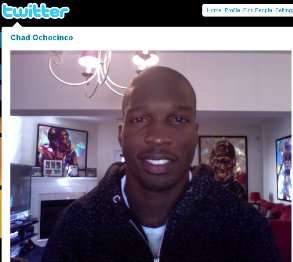 Surely it's common to find people who are signed up for Twitter but still haven't even found the time to update a status. Could I really be the only one? It may be true that certain members of the population have missed out on the "in" crowd for the past several years, but no need to hurry. Possibly they're still stuck in the nostalgia of youth, or maybe it's because it takes time to learn the inner workings of Spacebook and Myface. But either way, it's important to recognize that technology is power, and superstar athletes and celebrities have transformed the arena of social networking into a tool for their own benefit.
Of course, society willingly participates in this age of convergence. The masses know what they're doing, or at least they should. Although by comparison, is it really any different than hoarding a bunch of dusty old trading cards? If you were like me, you checked your collection often to make sure the organization was perfectly in order. Twitter arouses similar tendencies. All of those checking habits we developed as adolescents have only provided a smoother transition to the current day.
Everyone knows that Twitter and social media have only begun its era of dominance in this new age of technological worship. Who knows what the future holds? We need to stay updated, and the famous are aware of that truth. Even though it may result in a few extra minutes on the computer, you could argue that "following" someone important creates a sense of involvement that's difficult to replicate. Plus, it beats a stick of bubble gum any day.
×
Related links
Related stories