Estimated read time: 2-3 minutes
This archived news story is available only for your personal, non-commercial use. Information in the story may be outdated or superseded by additional information. Reading or replaying the story in its archived form does not constitute a republication of the story.
SALT LAKE CITY — It's the red carpet premiere — not at Sundance, but for some Salt Lake City kids who've brought their high school experience to the big screen.
"Unitards" is a film based off Sam Featherstone's senior year at Skyline High School. Featherstone was elected as a student body official, the president of the Men's Association. With his new leadership position, he put together a boy's dance team — a spoof on Skyline's drill team.
"My dad, every time he'd go to an assembly or watch us perform, he thought it was the funniest thing in the world, and the student body loved it," said Featherstone. "It's been around there for quite some time now. We had a ton of fun with that, and my mom actually helped me with tons of the dances. She was kind of the genius behind most of them."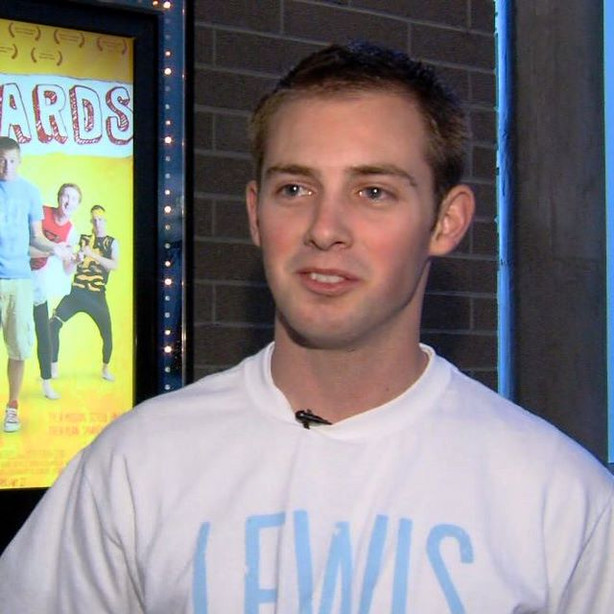 And the genius paid off after high school by sparking the idea for the award-winning film. Featherstone's family and community all band together to help create the movie, with Featherstone's father writing the script, producing and directing it.
"He's in the business, and he's written several scripts, and he's in the process of working on a few right now as well," said Featherstone. "He's constantly doing stuff like this, and it was just a lot of fun to be able to work with him on this one."
According to Featherstone, all of the dances in the movie were actual performances that they did for the student body. The actors were also original high school friends of Featherstone's.
"It was just so fun to have everybody come together and work on this one thing for awhile," said Featherstone. "It was just like going back, having an absolute blast."
At the completion of making the film, "Unitard" aired in a few film festivals and won several awards, including best role on film and best acting ensemble.
Featherstone seems shocked at the popularity his film is gaining. "It feels really surreal. It's not quite him me yet that this is hopefully going to do well. It's really kind of funny. I get texts and messages on Facebook every so often: 'Hey, I saw you on a bill board today.'"
Featherstone has talked about how this movie is helping to fulfill some of his future goals. Studying in the film program at Brigham Young University, he hopes to follow in his dad's footsteps as a director and screenwriter.
The film makes it's official premiere in select theaters this Friday, Jan. 27. For the complete listing of show times visit unitardsmovie.com.
×
Related Links