Estimated read time: 7-8 minutes
This archived news story is available only for your personal, non-commercial use. Information in the story may be outdated or superseded by additional information. Reading or replaying the story in its archived form does not constitute a republication of the story.
SALT LAKE CITY -- It seems we can't go anywhere in the tech world without hearing something about cloud computing. Walk through any electronics superstore and you'll hear cryptic phrases like "It's all goin' to the cloud, man" and "Cloud computers forever, dude."
As is usually the case with trends in technology, the guys who sit around reading Technorati and Gizmodo are the first ones to learn the buzzwords, and they flaunt them like that kid in your high school that was the first to get the TI-58 and bring it to third period trig.
Anyway, rather than flaunt my knowledge of completely useless buzzwords, I'd prefer to spend some time telling you about my week-long cloud computing experiment.
I woke up one Monday and asked myself, "What if every time I needed a technology fix this week, I tried to find a cloud-based app and use it?" The good news is, I didn't answer myself, but I did spend a week doing just that — looking for cloud-based solutions for anything that came up during the week that required using technology.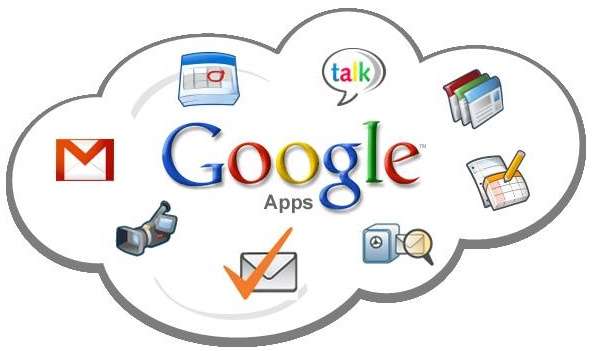 I was quite surprised to learn that I could completely give up some of my locally run applications and find equally useful, and in some cases more useful, applications running in the cloud. What's even better, most of them are free with no strings attached, or at least have free versions available with premium features available for a price. Others fell a little short, but we'll get to those too.
The good: office productivity
At the moment, I am sitting in a shopping mall using Google Docs and my tablet to write this while my wife is shopping. If cloud computing gave me nothing more than a good reason to stay out of the shoe stores, I would be happy. My wife would also have a larger shoe collection, but that's another story.
Google Docs gives you fully functioning word processor, spreadsheet and presentation applications. They also provide a free calendar application and, of course, Gmail. With a few exceptions, I can do anything in these applications that I can do in the expensive office productivity suites that take up massive amounts of your hard drive space, not to mention being cpu and memory hogs. I'll pull out one of my useless buzzwords here — "bloatware."
If you don't like Google, no problem. There are several free cloud-based office suites available. ThinkFree, Zoho even Microsoft offers its office suite in the cloud for free. This is by no means an exhaustive list.
In my opinion, there is absolutely no need to buy an expensive office productivity suite. You may have to pay for storage if you generate a lot of documents, but I find the free gigabyte of storage that is pretty standard fare for most providers to be sufficient. If you have to buy additional storage, it won't break the bank. I pay $20 a year for 20 gigabytes of space in the cloud for all my document storage.
More good: TripIt, a cool travel app
I don't have to travel that often, but it just so happens that I had to this week, so I get to include this in my experiment.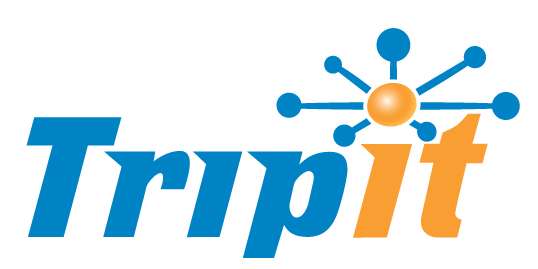 In my road warrior days, I became addicted to a cloud- based itinerary management tool called TripIt. Here's how it works.
Once you set up your free account, send an email containing your itinerary (which typically contains confirmation numbers or record locators and is generated by the travel provider) from your registered email address to "plans@tripit.com." An itinerary is generated and syncs to your smartphone. There are Android and iOS versions available.
If you give TripIt's automated service access to your email account, you don't have to send anything to TripIt as long as the travel provider notifications come to that email address. TripIt will automagically recognize the travel information and generate the itinerary and sync to your smartphone. There's no need to carry all that paper through the airport.
I wasn't able to find any alternatives to TripIt. If you travel frequently, give TripIt a shot. You really can't appreciate how useful this is until you try it.
The bad: cloud music
This one actually surprised me. As much as we hear about music in the cloud, you'd think you'd be able to find a really good solution for this.
Admittedly, I'm a sound snob. I spent several years doing sound engineering, so I can't listen to music without first running a spectrum analysis of the room and tweaking the equalizer until the sound is perfect.
OK, I don't really have a spectrum analyzer (well, not anymore), but I have a sharp ear and I tweak my sound until my ear is happy. I have always used PowerAmp on an Android device for my mobile music because PowerAmp has a 10-band equalizer that allows me to get pretty decent sound out of virtually any set of speakers in most situations and save them as presets. I can even compensate for road noise when listening in my car.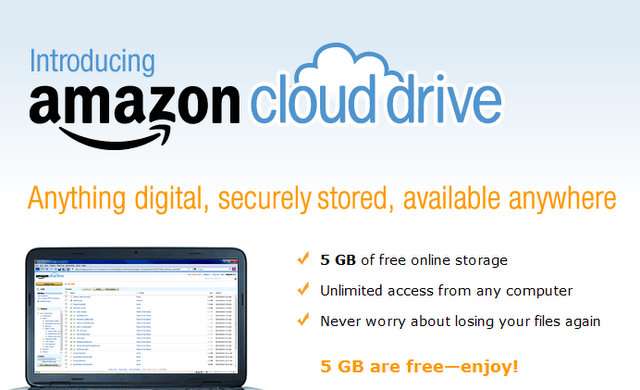 As it turns out, this is a tall order for cloud-based music apps. I wasn't able to find any cloud-based music players with this capability — not preconfigured tone settings like you find on the iPod or Amazon's cloud player, but a solid equalizer. In fact, one of the players (cough, cough, Amazon, cough) had some serious sound-quality issues even when I wasn't trying to stream from my Amazon cloud drive. Google Music wasn't much better.
Sure, I can get one of the equalizer apps that controls the sound globally on my device, but I found this to be clumsy and there were only five-band EQs available.
After a day of trying, I finally gave up and went back to PowerAmp. A combination of using Amazon's cloud service to store and download my music and setting up PowerAmp to scan the directories gets me where I want to be.
Even though it's not the most elegant solution, it's the price you will pay for being a serious audiophile, as most "out of the box" solutions won't give you the pristine sound you seek. I scored this as a partial win for the cloud.
The providers of cloud-based music services either need to invest some development time in their players, or open their APIs and allow third-party development. I would prefer the latter. Opening up your core apps to third parties almost always results in a win-win situation.
There were a couple of other discoveries this week that I found fascinating, but I didn't have room to write about them in this article. If you're interested, there are some additional posts on my blog.
The cloud computing wave continues. Ready or not, it is the direction of technology now and is only likely to get more impetus as time marches on. Most tech companies are using it now as a selling point for their services, and people "in the know" are buying it. The concept is hard to argue with and will change everything over the next few years.
As I saw during my experiment, there are some places where cloud computing is not quite ready for prime time, but like everything else in technology, that will change.
My forecast? Increasing clouds.
Eric Sisler is a blogger and technology enthusiast. Read his blog at http://sislersblogabouteverything.blogspot.com for information on open source projects, cloud computing and other nifty topics.
×
Related links
Related stories
Most recent Utah stories