This archived news story is available only for your personal, non-commercial use. Information in the story may be outdated or superseded by additional information. Reading or replaying the story in its archived form does not constitute a republication of the story.
HERRIMAN — Bryant Jacobs is thankful to be alive this Christmas, and feels blessed that he can reach out and help others this holiday season.
The Iraq War veteran was nearly killed by a roadside bomb in 2004. It blew off parts of his left leg, damaged his large intestine, and riddled his body with shrapnel.
"I got hit all over," he said. "It's been a long road for recovery."
Jacobs spent 22 months recovering in Walter Reed Army Hospital, and the past seven years have been filled with many challenges. But he celebrated his "alive date" three weeks ago (the date he was nearly killed), and now looks for ways he can help other disabled vets.
Drive by his home in Herriman, and you'll see inflatable Santas, flashing Christmas lights of all colors, and beautiful wreaths. It's a spectacular display put up with the help of friends and family, and there's a mission in all those lights and ornaments.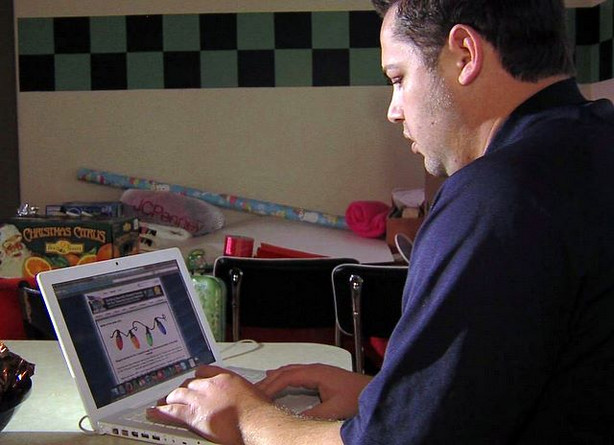 "I'm a huge Christmas fan, huge into Christmas decorating," Jacobs said, crediting his grandmother for that passion.
This year, he and several other severely disabled veterans from the Iraq War want to help out their injured comrades who came after them. The Utah vet says they're thankful for the support they received, so they want to pay it forward.
The Homes For Our Troops program built Jacobs' home two years ago. It's set up for his needs, and it's all decked out for the holiday as part of of a fundraiser for other injured vets who still struggle with their disabilities.
Jacobs knows what they're going through, and knows many could use the same boost he got from Homes For Our Troops. "There are so many other wounded troops out there who could really benefit from a home like this," he said. "There are a lot of us that received homes that want to pay it forward."
KSL News was there two years ago as a Build Brigade of local volunteers forged ahead on Jacobs' new home. They put up the frame, the walls and the roof in a matter of days. The beautiful finished home has open space, wide halls and no stairs.
"I wake up every day, blessed that I have received this home," Jacobs said.
So, he and another veteran home recipient, came up with a fundraising idea for Homes For Our Troops. They decked out their homes for the holidays and got five other recipients from around the country to join them in "The Battle of the Bulbs 2011."
There's a picture of each of the decorated homes online on a contest page. There, you can vote for the best-decorated home. Each vote costs $1, and all of the money goes to the program.
Jacobs wants to keep that support growing. "I stay positive. All I can do is move forward," he said.
His younger brother just returned from his third tour in Afghanistan. Jacobs just finished finals at the University of Utah and expects to graduate with a degree in communications.
×
Photos
Related Links
Related Stories