This archived news story is available only for your personal, non-commercial use. Information in the story may be outdated or superseded by additional information. Reading or replaying the story in its archived form does not constitute a republication of the story.
PROVO – On Saturday Brigham Young University and Baylor University played a full 40 minutes and although both teams held the lead for significant time the game ultimately came down to a necessary 3-pointer that the Cougars couldn't execute (86-83).
It seems fair the last two shooters for the Cougars would be their tied leading scorers (18 points). That is until discovering one of them is a 6' 9" forward whose only attempt at a 3-pointer all season was in the game winning shot against Baylor.
Even with Davies' well-stacked 18 points for the game the Cougars would not naturally turn to such a player for their winning 3-pointer.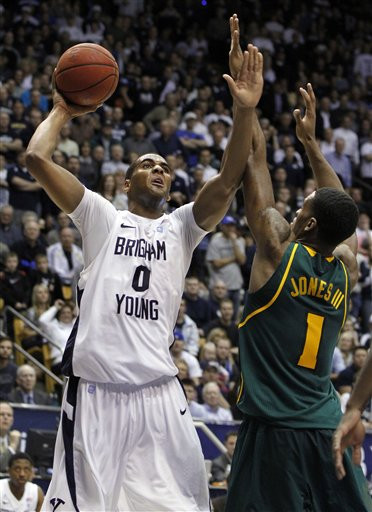 Head coach Dave Rose explained the difference between their plan and execution of the last four seconds, the Cougars' last possession, of the game.
"Well, the play that we had called – we're going to race it up and try to get it to our guard, pop it out for a three point shot," Rose said. "What happened was we got out of kilt. We couldn't get the hand off where we wanted, got the ball to Brandon (Davies) who's not our best 3-point shooter."
Before Davies's blocked shot at the top of the arc – by Baylor guard Pierre Jackson – Matt Carlino attempted a 3-pointer with six seconds left in the game.
With 12 of Carlino's 18 points from the arc the Cougars were confident in their new guard to claw back at the Baylor Bears. It was Carlino's first game of the season since transferring from UCLA last year.
"It was an open look," Carlino said. "I had to take it. I should have made it. I thought it was in, but they don't all go in."
Although Carlino's first game under the NCAA clock ended with him tying for the highest total points for the Cougars and tying for second highest total points from both teams, he still felt discouraged.
"It's a loss and that's all people are going to remember," Carlino said. "I expected to play against a really good team tonight and we did. I expected us to compete really well and we did, but we expected to win too."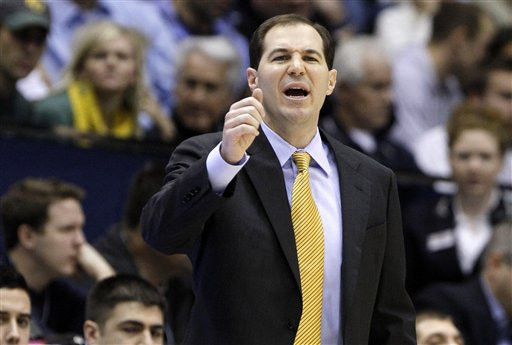 Baylor head coach Scott Drew noted Carlino's well- played game.
"In the scouting report we didn't do Carlino justice," Drew said. "We knew he was a good shooter, but we didn't know he could make tough shots like that. If he can continue to do that all year long, that gives BYU another key weapon."
With the sixth team in the nation's coach praising one of BYU's brand new point guards and a close game – Cougars leading the game from 12:26 in the first half to 10:59 in the second – the Cougars could be revving up for an intense season.
"We saw a lot of really good things in this game," Rose said. "For our team, our situation where we are right now, I think that was a really good effort. We're not pleased by any means with the result, but we can build on that."
×
Related Stories