This archived news story is available only for your personal, non-commercial use. Information in the story may be outdated or superseded by additional information. Reading or replaying the story in its archived form does not constitute a republication of the story.
SALT LAKE CITY -- Jon Huntsman may be lagging in the polls, but that's not keeping him out of a one-on-one debate with Newt Gingrich.
The two will go toe-to-toe for 90 minutes in Manchester, New Hampshire, this afternoon.
It's a tremendous opportunity for Huntsman. Frontrunners like Gingrich don't usually debate contenders lagging in the polls. A CNN poll released last week has Gingrich with 26 percent and Huntsman with 8 percent, running second and fourth, among GOP presidential candidates in New Hampshire.
Today Huntsman will roll out his leadership team in the state where he has already focused a lot of resources. He insists he will do better than expected in the important early primary state.
He also says he's ready to talk tough on the issues. His website indicates the debate will focus on "foreign policy and national security." Public trust has been a topic for Huntsman on the national circuit lately.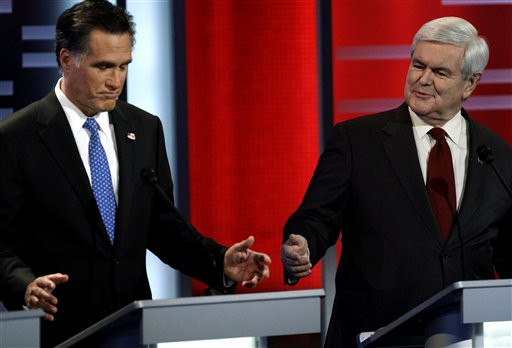 "Nobody trusts Congress anymore," he has said. "We need term limits in Congress. We need to close the revolving doors that allow members of Congress to move right into the lobbying profession. No one has trust any more toward the Executive Branch. No one trusts Wall Street, with banks that are too big to fail."
Gingrich has fewer funds and a smaller organization compared to some of his political rivals. So, political experts say he's taking advantage of exposure opportunities wherever he can get them. Debating is considered one of his strengths.
While debating Mitt Romney Saturday, he said, "Let's be candid - the only reason you didn't become a career candidate is because you lost to Teddy Kennedy in 1994. I'm just saying, I'm a citizen. I've served the country in many ways. You're a citizen. You've served the country in many ways. But it's a bit much. You would have been a 17-year politician if you'd won."
The debate between Huntsman and Gingrich happens at 2 p.m. Mountain Time at St. Anselm College in Manchester, N.H. and should last 90 minutes. C-SPAN plans to rebroadcast the debate at 6 p.m.
×
Related Links
Related Stories