This archived news story is available only for your personal, non-commercial use. Information in the story may be outdated or superseded by additional information. Reading or replaying the story in its archived form does not constitute a republication of the story.
SALT LAKE CITY — A lot of us will take road trips over the holidays to visit family, and if you leave your credit card or child at the gas station you might need to make a quick U-turn on the highway. But is it ever legal to make such a U-turn?
You know the frustration: You've got hours to go on a road trip and you miss an exit. I'll admit, I made a U-turn in one of those turnaround spots where troopers often hang out waiting for speeders.
My wife said I broke the law. I disagreed, and I even took my case to an expert hoping he'd back me up.
"No. You broke the law," said Lt. Dwayne Baird, spokesman for the Utah Highway Patrol.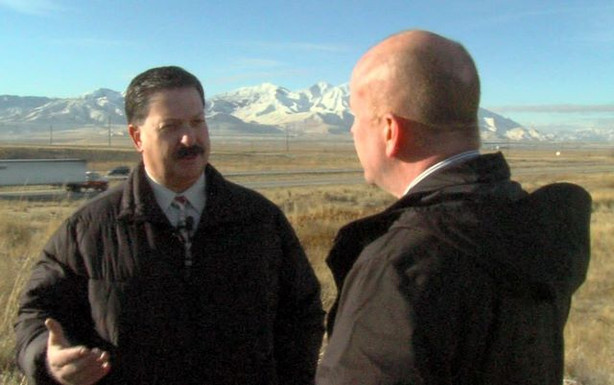 "Always?" I asked.
"Always," he said.
Those turnaround spots are for authorized vehicles only, Baird says, even if there is no sign.
"A police officer, fire apparatus or an ambulance: those are the only three that are authorized to do that," Baird said.
I guess fire apparatus is official speak for fire truck.
"Now, you could've been authorized if you had called local law enforcement officials. They could authorize you to do that," Baird said.
So, it turns out your cellphone has the power to get you authorized — but only in an emergency. If you get pulled over for an illegal U-turn or speeding, don't try to make things up.
"We get people tell us some pretty creative things, (like) they are sick and they have the stomach flu and they need to get somewhere quickly," Baird said.
Other common excuses that will get you nowhere fast: you're late for work or late for the babysitter; and don't even try to play the holiday card.
"Our troopers are very professional and they do their job all the time," Baird said. "They want everyone to arrive safely. They don't want you to do it in a way that will jeopardize yourself or other motorists.
So what do we learn from all of this? Pay better attention to exit signs and always listen to your spouse.
Email: sfidel@ksl.com
×