Estimated read time: 2-3 minutes
This archived news story is available only for your personal, non-commercial use. Information in the story may be outdated or superseded by additional information. Reading or replaying the story in its archived form does not constitute a republication of the story.
Richard Piatt ReportingA crowd of several hundred people gathered to say farewell to former Gov. Calvin Rampton today.
At Rampton's funeral services, family members and friends remembered the man and the state icon.
Lots of people were smiling as they talked about Calvin Rampton today. Friends and family called him "The Gov," up until the end of his life, but they say he was also so much more.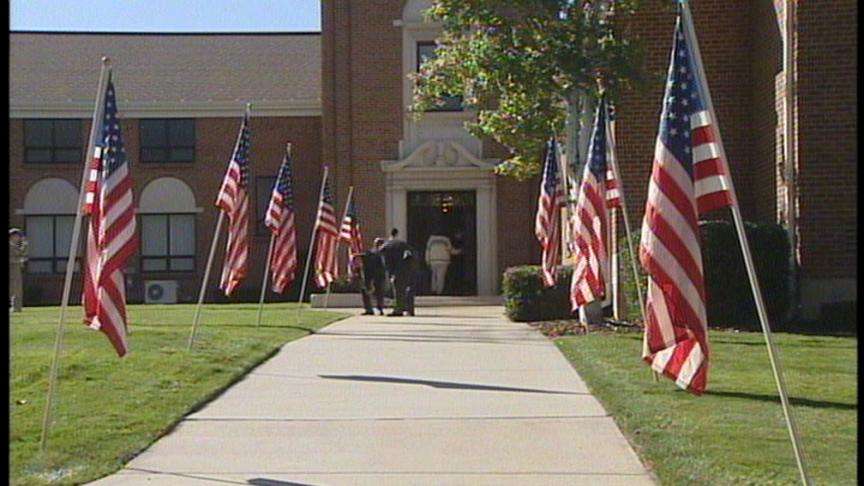 American flags flew as part of the final tribute to former Gov. Calvin L. Rampton. He died Sunday after a short battle with cancer. He was 93.
As he came into the service, close friend and adviser Jack Gallivan remembered a man as important as Brigham Young to Utah's history. "He was undoubtedly the greatest citizen the state has ever had. [He] was a great friend of mine and scores and scores of other Utahns."
There are plenty of Democrats and Republicans who have fond memories of Rampton, his statesmanship, and his kindness.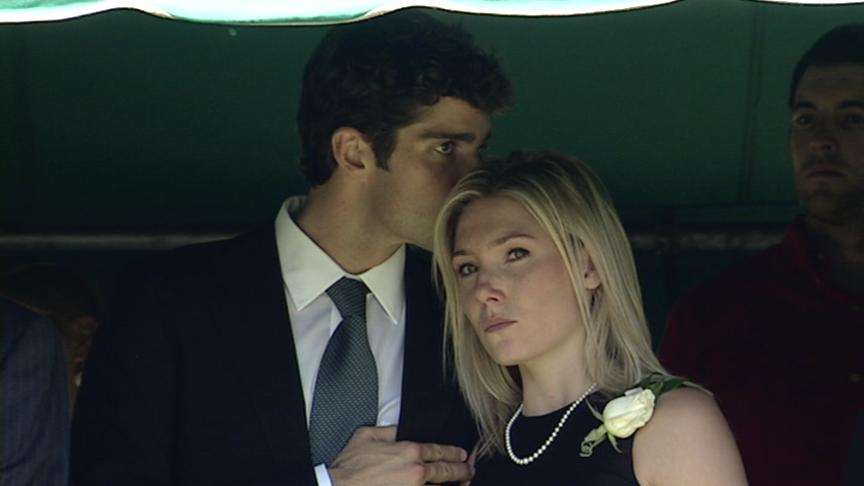 For his children, the service was an opportunity to share their father's memory. Calvin's son, Tony Rampton, said, "We came to celebrate Cal Rampton, not to mourn him." Vince Rampton, Calvin's other son, said, "He was always there for us. There was never any question."
One woman remembers him as a champion for women's rights. Rosemary Richardson said, "Oh yes, I do. And the way he was ecumenical. He was not just a Democratic guy, he was for everyone, I would say."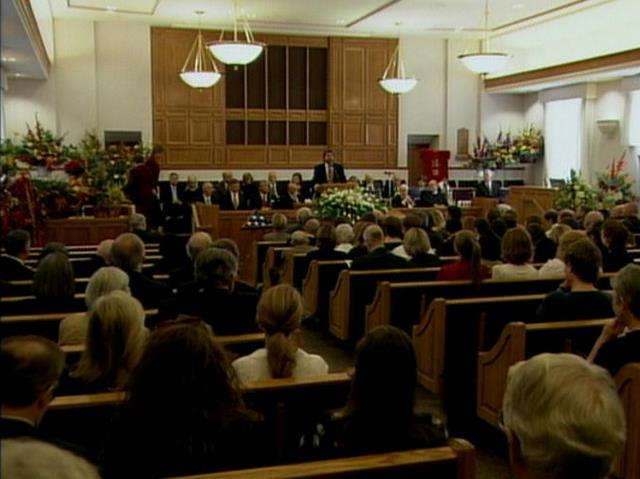 Pat Zitting, law firm receptionist said, "Well you have to look past his face and find the twinkle in his eye, because he always had that."
Zitting also said, "He was a very personable person. He loved people. He kept you entertained. He was very nice to work with."
His sons and daughter remember their father as fun, knowledgeable, and protective. Even when they were young, they sensed his political accomplishments.
At the Salt Lake Cemetery, an honor guard played Taps as the American flag was taken from his casket and folded.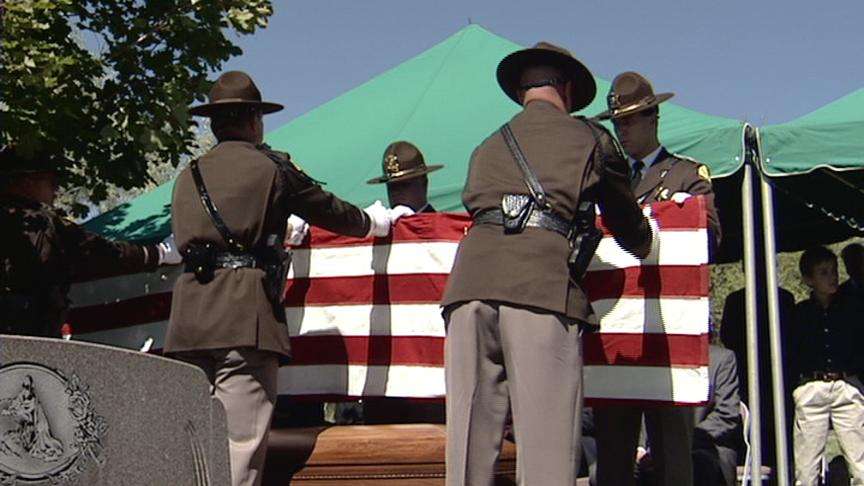 Family members watched and thought about their father and grandfather and what he meant to so many people.
He was governor during a different time. Calvin Rampton is credited with the booming tourism and strong economy Utah is enjoying right now.
In that way, and so many others, he will always be remembered.
×
Related links
Most recent Utah stories