This archived news story is available only for your personal, non-commercial use. Information in the story may be outdated or superseded by additional information. Reading or replaying the story in its archived form does not constitute a republication of the story.
PROVO — After spending the entire season trying to find a new route to victory (moving from last year's two main scorers to a four to five main scorers set-up) Brigham Young University will be forced to take a trip down memory lane on Wednesday.
Putting up a career-high of 41 points in Weber State University's double-overtime game against San Jose State, Damian Lillard, who entered the game as the country's leading scorer, might have a picture of his own head being held up in the stands soon enough.
Weber's guards Lillard and Scott Bamforth — Bamforth known for performances such as his game- clenching, 40-foot buzzer shot against then-league-leading North Carolina in January — are a dominant duo that have confidently led Weber to 5-1 record this season.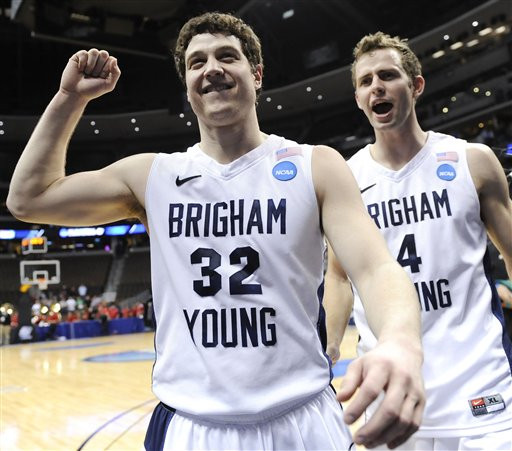 BYU's head coach Dave Rose experiences a little déjà vu with these two guards.
"They're (Lillard and Bamforth) both really good. It reminds me of that combo that we had last year with Jackson (Emery) and Jimmer (Fredette)," Rose said. "They're both really tough defensively. They really make that team go, and I think it'll be a good game. It'll be a real challenge for us."
Though BYU's duo last year led the team to one of its most successful seasons in the university's history, Cougars such as senior forward Noah Hartsock realize this year that there's more than one way to skin a cat.
"I think that we have great depth on our team," Hartsock said. "Different players are going to step up every night. It doesn't matter who makes (winning plays) as long as someone does. As long as we're winning we're going to be happy."
And with rankings such as 10th in the nation for field- goal percentage and ninth in assists per contest (18.4) BYU's new route seems to be well paved.
Related:
Hartsock appears to be one of the best drivers on this triumphant trial. Currently the WCC Player of the Week, Hartsock averaged 17 points and eight rebounds in the Cougars' last two away games against Northern Arizona and Oregon.
There are however other parts of the Cougars' record that could concern BYU. For instance, one of BYU's two losses this season was against a team that Weber State successfully beat — Utah State University. While both teams played away, BYU lost in the Aggies' Spectrum venue and the Wildcats were victorious in a neutral-sited game in Ogden.
#poll
Which brings up the issue of home-court advantage – where one wishes to draw the line of attribution with home court advantage is personal opinion. It is a fact that Wildcats have never won a game against BYU in the Marriott Center (in addition, coach Rose is undefeated in six games against Weber).
BYU is not ready to let that record change anytime soon either. Weber's strength does not end when the ball leaves their hands, and BYU is ready to push back against the Wildcat heavy-pressure defense.
Rose feels that freshman point-guard Anson Winder can succeed against that strong current.
"Anson is the best attacking point guard that we have right now, and when a team's going to pressure you, you have to attack," Rose said. "If you get a little passive at that point-guard spot, that press can start to build on you. I like the way he attacks that press."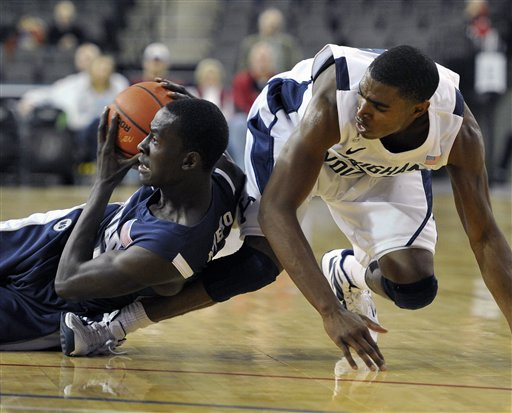 Even with an undefeated record at the Marriott Center, starters such as Winder are taking the Wildcats very seriously.
"From what I've been hearing, this is the best team that they've had and they're playing well together," Winder said. "So it will be a great game for us, and if we can get the win it will be a great win for us."
In so many ways, the timing could not be more ironic. The doors are finally being unlocked for Jimmer, sending him away from Provo, and the team's access to practicing rather regularly with him. And as their alumnus legend walks out, BYU's opponent walks in holding mirrors from last year.
BYU must face their path change head on. The Cougars' stroll down memory lane is inevitable, but the occupant of the higher road to victory is still to be determined.
×
Related Stories