Estimated read time: 6-7 minutes
This archived news story is available only for your personal, non-commercial use. Information in the story may be outdated or superseded by additional information. Reading or replaying the story in its archived form does not constitute a republication of the story.
SALT LAKE CITY (AP) - Jimmer may have jumped to the NBA yet there's a new NCAA scoring leader in Utah, one who can pop the 3, slash to the hoop and drop 40 on a given night.
About the only thing junior point guard Damian Lillard lacks is a catchy first name, though Weber State teammates and friends are starting to call him FlyGuy after his performances of late, including a 41-point outburst in Saturday's double-overtime thriller. On Wednesday, Lillard will face Jimmer Fredette's old team, BYU, for state bragging rights. It comes a year after Lillard could only watch, his right foot broken, as the Cougars won and Jimmermania exploded.
LEAGUE LEADERS - INDIVIDUAL
"I was really bummed at (missing) that one," Lillard said. "That was definitely a game I had marked on my calendar, especially how Jimmer blew up. I like a challenge and I think it would have been a great game."
Lillard clearly isn't the same player he was before the injury. He's much better.
Entering Wednesday's game, he leads the nation in scoring at 28.2 points a game. Fredette finished last season with a 28.9-point scoring average in guiding the Cougars to a 32-5 mark and a trip to the NCAA round of 16.
"It is a little ironic I guess," Weber State coach Randy Rahe said of national scoring leaders in successive years hailing from colleges in Utah. "It just happens to be happening."
Even Lillard is quick to note it's only been six games.
"He doesn't picture himself as a big deal," Rahe said. "He's very grounded, very humble. He works harder than any kid I've ever been around in 22 years, but he works hard because he's trying to win, not because he's trying to put up numbers. It's all about winning."
The Wildcats are 5-1, their only loss coming at Saint Mary's on Nov. 28. BYU is 6-2, its losses to then-No. 11 Wisconsin and against Utah State in the opener.
BYU coach Dave Rose knows this one will even tougher considering Weber State beat Utah State, 73-63, last month.
"The in-state games are always emotional," Rose said. "And it's really hard to guard (Lillard). He has a variety of ways to score and he's extremely confident. It will be a challenge for us. We'll have to use more than one guy on him."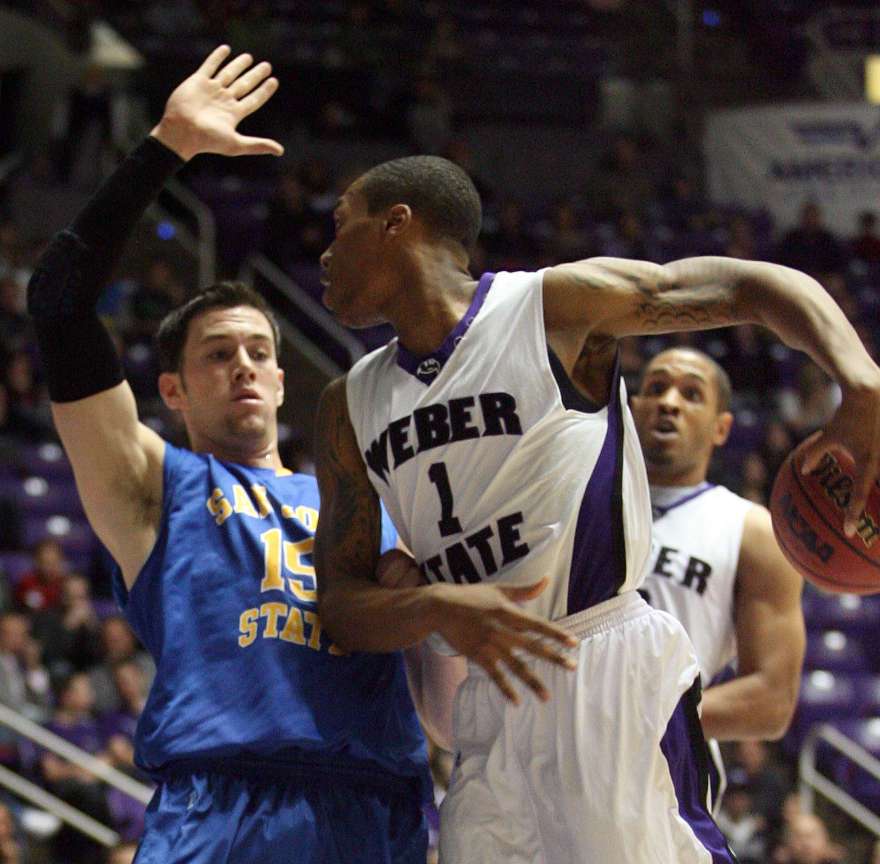 Just as defenses had to game plan to stop Fredette, Lillard is encountering similar roadblocks but continues to find ways to turn it on when he needs to.
Lillard stands 6-foot-3, an inch taller than Fredette.
While Fredette had that amazing range, crossover dribble and great feel for the game, Lillard is more athletic and explosive.
Both are hailed as solid people first, but they come from different backgrounds and opposite coasts.
Fredette is from Glens Falls, N.Y., a city dubbed Hometown USA.
Lillard is from inner-city Oakland, Calif., and easily could have gone a different direction as he saw friends and family members do.
"He told me stories of friends that had been shot or gone down the wrong path or all the bad things that can happen from that area," Rahe said.
Lillard wanted to play ball, and surrounded himself with friends who shared similar goals.
"I've always had a chip on my shoulder because I've always been overlooked," Lillard said. "They don't really recruit in Northern California. Even in my neighborhood, people don't go to college, graduate from high school. I always wanted to be the one that was different, beat the odds. So the chip's always been there.
"Now people say, he goes to Weber State or plays in the Big Sky. I feel like I've got to prove people wrong all the time."
That he ended up playing in Ogden, Utah, is testament to the way he was raised.
"The family I come from is all about loyalty and that's what I felt this program was all about," Lillard said.
Weber State was the only school recruiting him when he was a junior. Later, lower-level Pac-10 schools and those from the Mountain West were interested.
"He wanted to go where he could play, where he could win," Rahe said. "We had recruited him the longest and he was very loyal with that. We were very fortunate he said `Yes' and came here."
Lillard will be the first to admit he's grown into the player he is now.
He weighed 165 pounds as a freshman and played at 185 last year before the injury. Now he's added another 10 pounds of muscle, as well as endurance and quickness.
The injury actually helped.
Rahe called him into his office a few days after the shock of the injury wore off and urged Lillard to use the time away from basketball to get better.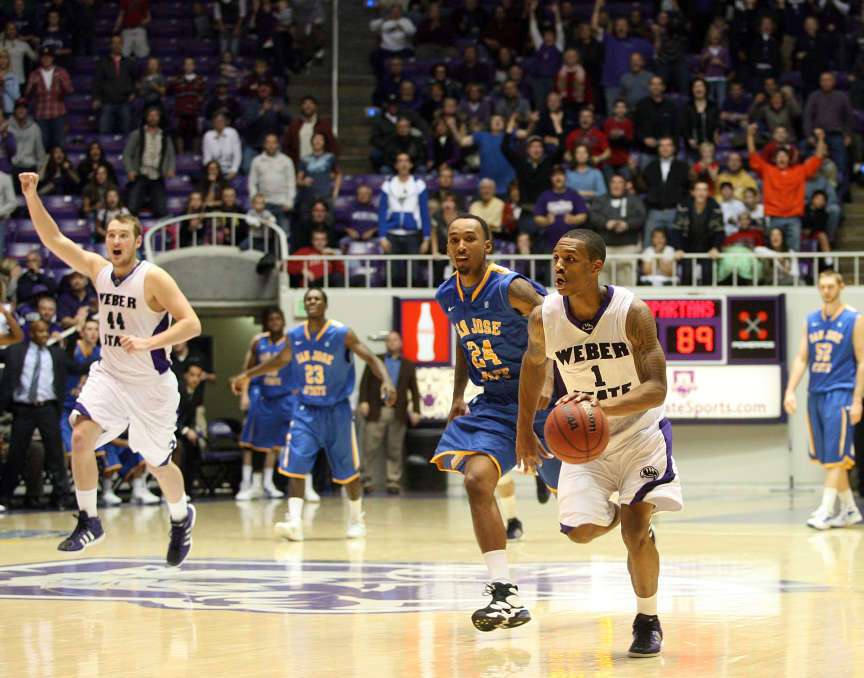 Lillard hit the weight room, lifting six times a week to where he can now bench press more than 300 pounds.
He changed his diet, dumping fast food and soda pop for healthier alternatives.
And he watched and listened, reviewing all 71 games he had played at Weber State, and making a list of 15 things he wanted to improve. Then he sat on the bench with coaches the rest of the 2010-11 season and got a different perspective.
"I got a chance to mature a lot," he said. "I got a chance to see what coaches see from the bench, how to control the game and manage it as a point guard and realize what is expected of me."
The expectations continue to grow.
He scored 36 in an 87-70 loss at Saint Mary's, including a baseline drive where he hung in the air and made an up-and-under from the other side.
Then he dropped a career-high 41 Saturday against San Jose State - the second most in school history behind Stan Mayhew's 45 in 1977. Lillard buried a 3-pointer with 5.6 seconds left in regulation to tie the game, and scored eight of Weber State's nine points in the first overtime, including five in a 6-second span as he hit a floater in the lane, stole the inbounds pass, scored and was fouled.
In the second overtime, he scored nine of the Wildcats' 13 points, including his sixth 3-pointer and the game-winning 3-point play on a drive to the basket.
"Every once in a while he'll dunk the ball in traffic because he's got some explosiveness," Rahe said.
Lillard will need to come up even bigger if the Wildcats are to knock off the Cougars in Provo, where Weber State is 0-18.
"It's huge," Lillard said. "My sophomore year we went down there and had a chance, but they made shots and pulled out the win. They don't have Jimmer, but they still have a great team. It will be big if we can get it."
(Copyright 2011 by The Associated Press. All Rights Reserved.)
×
Related stories