This archived news story is available only for your personal, non-commercial use. Information in the story may be outdated or superseded by additional information. Reading or replaying the story in its archived form does not constitute a republication of the story.
SALT LAKE CITY -- The Utah Jazz are back.
Dang it.
Just as I was preparing to spend my free-time wisely doing goodly things, the NBA lockout has ended.
I planned to sort out the storage room in the basement and re-tile the laundry room. And now that the NBA season is back on, decidedly a shorter version, I will not come anywhere near the husbandly-like productivity my wife was planning on.
How do I tell her that the pro ball is to blame?
I plan on breaking the news to her tonight, right after I check out NBA.com to see the new pro basketball schedule. I may even peruse the Jazz page. I am betting that there will be more back-to-back games and some thrift in the game calendar. They may even schedule back to back for the playoffs in order to finish before the Fourth of July.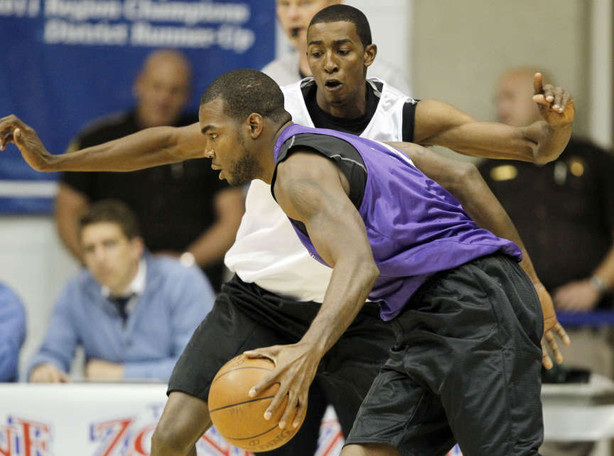 Fewer games are inevitable, though division playing may be unaffected. There may be adjustments made for endurance as well — more playing the bench, letting the veterans rest for part of two-nighters. Older teams may be at a disadvantage with younger players having more energy.
The Jazz may have the opportunity to take advantage of said youth and the energy that comes with it.
There are more than a few up-and-coming teams with younger lineups looking to take it to squads perennially listed at the tops of their divisions. Unfortunately, the Jazz of late are not often mentioned in this mix. But Jazz fans may recognize the youth-vs.-experience quandary.
In 1999 after the lockout, the resulting mini-season may have been responsible for bringing down a mature Jazz band. Back-to-back NBA Finals appearances the previous two years and the established and prolific paring of Stockton- to-Malone made the Jazz the team to beat. However, with the same kind of scheduling that we may see this year, it appeared they were too beat to finish.
This year, the role of the aging superstar may be filled with a team like San Antonio and the mature men holding them together.
With Tim Duncan, 35, Manu Ginobili, 34 and Tony Parker, 30, the Spurs look again like a playoff shoe-in for the '11-'12 season, having finished in the top two in their division every season since Duncan was drafted as a Demon Deacon.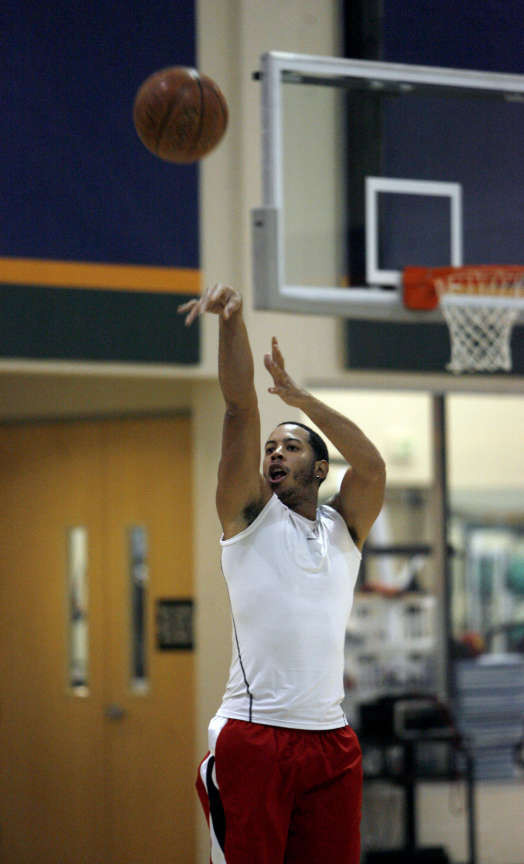 Duncan has been both the John Stockton and Karl Malone for the Spurs, leading the squad to four championships.
This may be Duncan's last season as some speculate. His playing time already has fallen off noticeably, though it didn't affect the team much last season. But unless the youngsters on his team step up and fill some pretty big shoes, another team's youngsters may.
Cue the Jazz.
Second-year coach Tyrone Corbin is young-ish (read new), energetic, and hopeful.
Also young are potential heavyweights Paul Millsap, Al Jefferson and Devin Harris —all born after Han Solo was thawed in "Return of the Jedi," and Sally Ride rode into space.
Newbies Derrick Favors, 20, Gordon Hayward, 21, and Jeremy Evans, 24, have something to prove, and newly added Jazz men Alec Burks and Enes Kanter haven't hit the floor in blues — or whites for that matter. That makes five players with one year or less as pros.
Add old men Al Jefferson — almost a whole month older than Paul Millsap, 26 — and you have a Jazz team that may be ready for an intense, shorter season.
Youth and inexperience may be just the ticket. And that may mean organizing my basement will have to wait.
Cheney writes, often humorously at davisoncheneymegadad.blogspot.com
×