This archived news story is available only for your personal, non-commercial use. Information in the story may be outdated or superseded by additional information. Reading or replaying the story in its archived form does not constitute a republication of the story.
SALT LAKE CITY -- Serving his country 8,000 miles from home, Bryce Bishop, a project manager for the Army Corps of Engineers in Afghanistan, did his best to support his stepson throughout the football season.
"He would always try to call me and post encouraging stuff on my Facebook wall before each game," said Jordan Preator, a standout receiver for Fremont High School. "It means a lot to me that he's over there, sacrificing for our family."
But, apparently, missing the opportunity to watch his son play in the 5A championship game drove Bishop to a sleepless night. Due to the half-day time difference, Bishop woke around 2 a.m. from the capital province of Kabul where he was working and scoured the Web for any live updates he could gather on the game against Lone Peak.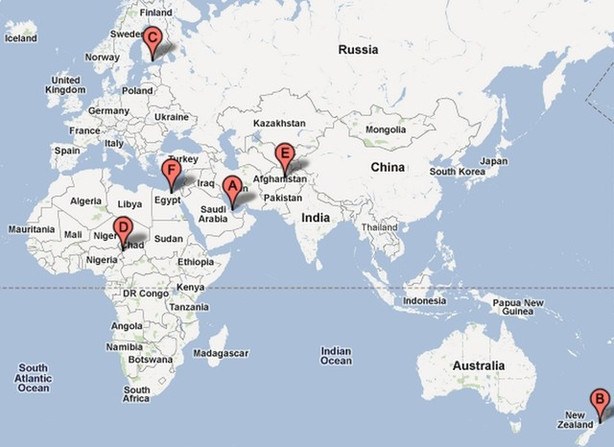 He found the game streaming live on ksl.com and deseretnews.com and had the chance of seeing his stepson complete a no-way-he-did-that 98-yard kickoff return for a touchdown.
The sights and sounds of high school sports across Utah are unmistakable: marching bands, hand-wringing parents, gut-wrenching overtimes, sweating coaches, pulsing gyms, game-winning dives, perfect headers, fight songs and jumping student sections.
They all make up the cacophony of the kind of energy, drama and loyalty that draws families and community members to fields and courts to watch Utah's youth battle.
This fall, as part of an ongoing aim to "catch kids doing great things," Deseret Connect staff reached out to Utah high schools to deliver high school sports online at Deseretnews.com and ksl.com.
Throughout the fall, the effort delivered more than 60 football games, including playoffs and championships.
---
We love showing off so many good things happening in our communities.
–- Chris Lee, VP, digital products, deseretnews.com
---
It covered 120 volleyball matches from the state volleyball tournament, the Utah state 3A, 4A and 5A soccer championship games and the state 1A baseball championship.
"Live sports coverage creates a tighter connection between the Deseret News and our Utah audience," said Chris Lee, vice president of digital products for deseretnews.com. "We love showing off so many good things happening in our communities."
"From the schools to the viewers, live streaming of high school sports is a win for everyone. It provides audience and attention to our local sports programs and athletes," said ksl.co general manager Brett Attkinson. "It gives students real world broadcast experience, from setting up video and audio equipment to filming the game and even calling the plays students do it all. It's a collaborative effort between media companies and local schools to provide quality local programming. It's an exciting opportunity and we are proud to be a partner in live streaming of high school sports."
Viewers from across Utah and even across the world responded to the recent 3A, 4A and 5A championship football games with 29,022 online views, 7,232 viewing hours, or an average of 46 minutes per viewer.
"Many of our greatest memories growing up are from the times we spent being a part of our high school team, whether we were playing or watching," said Rod Zundel, KSL TV sports anchor who provided play-by-play for the Utah state football championship games. "Live streams delivered by KSL, Deseret News now allow anyone, no matter where they are in the world to still be a part of their team every week."
Zundel also hosts KSL-TV's new seasonal on-site broadcast "Game Night Live Friday." A la ESPN College GameDay style, Zundel travels to a different featured school each week of the regular season to highlight a particular game as well as chat about other games going on around the state.
During the online broadcast, viewers were encouraged to send Deseret Connect emails, letting the team know where the games were being watched.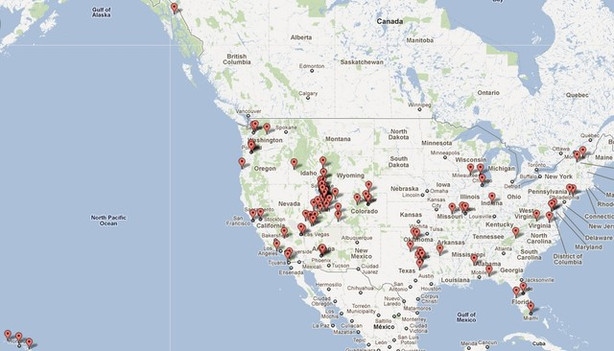 One Utah viewer explained the impact of the games and online broadcast on one family, "Inspiring fact: #48 for Logan, Jacob Hogan, goes to church with me and just recently lost his mother who was 46 years old with 6 kids still at home!! I attended the Funeral service on Tuesday and observed how strong this young man along with his family is! No doubt who he is playing for today!!"
Others found the stream a way to reconnect to Utah family. Jack and Lorrene Garrett wrote, "We're watching in a hotel room in Ridgecrest, Calif., cheering on our grandson Jake Fotu and all of his fantastic Lone Peak teammates. Thank you for providing us this opportunity."
During the live stream of the championship game between Lone Peak and Fremont high schools, Bishop sent an email to the broadcast team, "I am Jordan Preator's Step Father. I am watching it (the game) live from Kabul Afghanistan! 3 Am here! Thanks for giving me the chance to see it! I have missed last years due to deployment. So I am happy that I was able to watch it this year."
Bishop's email had a way of bringing the overall live streaming effort into focus.
"When we received an email from someone who works with our soldiers in Afghanistan, I realized that this was more than just a game we were broadcasting," Zundel said. "It is a way of life, cherished moments that would otherwise be lost. I was so moved by this email that I struggled to continue the broadcast for the next couple of minutes."
---
Live streams delivered by KSL, Deseret News now allow anyone, no matter where they are in the world to still be a part of their team every week.
–- Rod Zundel, KSL Sports Beat
---
Kyle Christensen, who has led the streaming effort, said the described the initiative as both a way to showcase Utah high school kids and help them develop valuable experience.
"Utah high schools and students, who are helping produce the streams, are learning valuable skills and gaining relevant experience," Christensen said. "Those who watch throughout Utah and across the world now have access to something that circumstance has denied them for years. Lives are being improved from every angle. That's why I love being involved."
To get a sense of the live game broadcast, the replays of the 3A and 5A games can be found online here:
5A championship: Lone Peak vs. Fremont
4A championship: Logan vs. East
3A championship: Hurricane vs. Desert Hills
What follows is a sampling of email responses received from family, friends and fans who recently watched their alma mater or family members online:
"I am Jameson Hartman's grandfather in Chicago, IL."
"Casey Shafer, former Desert Hills Football player, and I are watching from Virginia. And good luck to Noelle Shafer who is currently cheering down on the side lines right now!"
"Lovin' the coverage. Appreciate your positive way of covering the game." — Janet Mcnulty
---
Those who watch throughout Utah and across the world now have access to something that circumstance has denied them for years. Lives are being improved from every angle. That's why I love being involved.
–- Kyle Christensen. Deseret Connect
---
"Thank you for this great service to the community. You made my day. I was too sick to go to the high school 4-A championship but was thrilled to be able to see it on my computer. Thanks again!!" —Kurt Dowdle
"Go Grizz from Jaron Hartman, Jameson's (21) brother, watching from Wellington, New Zealand with Hanna and Broc. All of New Zealand is pulling for the Grizz!"
"Hey Guys, On business trip in N'Djamena, Chad, Africa. Go Grizz! Love you guys!" - Peter Baldwin (Logan High Alumn) P.S. wish my sister best of luck on Logan high girls basketball!
"Representing East High all the way from Oakland California. Thanks guys for streaming this video." - Alvin Ahquin
"My boss is a BYU alum and Riley Nelson fan. Stumbled on the video feed to see when his little bro. would be playing in the title game. Thanks for killing our productivity today! ;-)"
David, Clifford Capital Partners LLC "Watching from Stockton California - Our grandson, Jacob Hogan is part of the awesome Logan Grizzlies!" — Dan and Raylene Hogan
"Watching from DC...Dulles Airport to be exact. Go Logan! Thanks for live streaming these games. Makes the airport wait much better." — Scott
"Watching at work in Lehi today. But last week I was able to watch my son (Timpview) play East while in my hotel room in Monterey, CA, which was very cool."
"I'm happy to be watching the game from Waco, Texas. I'm a East High 61 Alum and the Great Uncle of Jason Cook! Thanks for providing the game online. Go East!" — John Burbidge

You watch the streams?
Did you watch any of the live streams? What was your experience? Share it with us on Facebook and the comment boards.
"My name is Kim Dehek Reece, I am watching live thanks to you... my nephew is #5 Jacob Thompson.. I am watching from Enterprise Mississippi and my husband is in Egypt at work watching it as well.... Thank you soooooooo much... it's just like being there... Thanks!" — Kim Dehek
"Watching from the basement of Park City High School. Rooting for Matich. Don't tell anybody."
"Hi Deseret News, watching Freemont/Syracuse from Queens, New York! Thanks for showing it...Go BEETDIGGERS in the second match!!"
"Love the idea. This allowed me to follow Timpview while in California on business yesterday and I got wrapped up in the other games, which has been fun."
"Watching from El Reno, OKLAHOMA! Little brother Jake Fotu is playing :) thanks for streaming live!"
"I'm Jon France I'm watching this game from Sheppard AFB in Texas."
Matt Sanders is the general manager of Deseret Connect, where he oversees the development and delivery of news and media content for the Deseret News and Deseret Digital Media portfolio websites.
×
Related Links