This archived news story is available only for your personal, non-commercial use. Information in the story may be outdated or superseded by additional information. Reading or replaying the story in its archived form does not constitute a republication of the story.
OURAY, Uintah County — A Roosevelt man who saw his brother gunned down in June was killed Thursday in a single-vehicle crash east of here.
Terry Robert Carey, 26, was killed in the rollover crash, which happened about 2:40 a.m. on the Chipeta Grove Road, according to multiple law enforcement sources.
A female passenger was injured but was able to walk about 120 yards from the crash site to the road to flag down a passing driver for help, one source said. The woman was taken to Ashley Regional Medical Center. Details on her injuries or condition were not available Friday.
In fact, very little information about the crash is being released. It is being investigated by Bureau of Indian Affairs police because it happened within the boundaries of the Uintah-Ouray Indian Reservation and at least one of the people involved is an enrolled tribal member.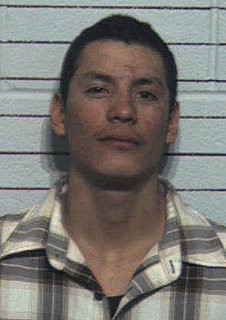 Calls to BIA law enforcement officials in Fort Duchesne, Phoenix and Washington, D.C., seeking additional information about the crash have not been returned.
Carey was expected to be a key witness in the prosecutions of six people charged in connection with his brother's death.
On June 18, James Edward Carey, 25, was shot and killed and another man was wounded during a dispute between two groups at a home in Lapoint, Uintah County. Terry Carey, a former member of the Crips, was at the home that night and was one of the witnesses who identified the gunman as Bruce Silva, a member of the rival Bloods.
Silva, 23, is charged in 8th District Court with criminal homicide and attempted murder, both first-degree felonies, as well as other felony charges. Three of his brothers and two women are also facing murder charges in connection with the incident.
When asked whether Terry Carey's death might affect the prosecution of Silva and his alleged accomplices, Uintah County Attorney G. Mark Thomas conceded that "anytime there is a loss of a witness, it has an impact on the case."
"I believe though that we have enough evidence to go forward with these cases," Thomas added.
The prosecutor also expressed sympathy for the Carey family.
"I'm sorry this family has suffered so much loss this year," he said.
Email:gliesik@desnews.com
×
Related Stories