This archived news story is available only for your personal, non-commercial use. Information in the story may be outdated or superseded by additional information. Reading or replaying the story in its archived form does not constitute a republication of the story.
PROVO -- Seasons come and seasons go, that's why this week's game is a tough one for me. Of course, this week BYU plays its last home game of this season. There are 19 seniors that will be suiting up for the last time in LaVell Edwards Stadium. It is a pretty tough day for players who know the end has come. It is such a privilege and great experience to play college football and it is even more special when you play for BYU.
I still remember the emotions I felt on that last day of the season in November of 1969. Receiving that beautiful "Y" blanket was great, but it was also the final handshake and goodbye. We all move on, but it was great to be a football kid at BYU while it lasted. So hail to those seniors of this years' team.
New Mexico State comes to town this week and they bring a better resume than Idaho did. I can say that because they beat Idaho already this year. They also have wins over Minnesota, New Mexico (their dreaded rival), and last weeks' win over Fresno State. For the past 43 years since the firing of Hall of Fame coach Warren Woodson, the Aggies have faced football futility. The last bowl game for NMSU was in 1960 (a win against Utah State). They have only four winning seasons and two Missouri Valley Conference titles in that 43 year period.
Former BYU secondary coach DeWayne Walker hopes to change the fortunes for NMSU as he coaches in his third season with the Aggies. The four wins this year almost matches the five wins from the last two seasons. Here's the scoop on New Mexico State.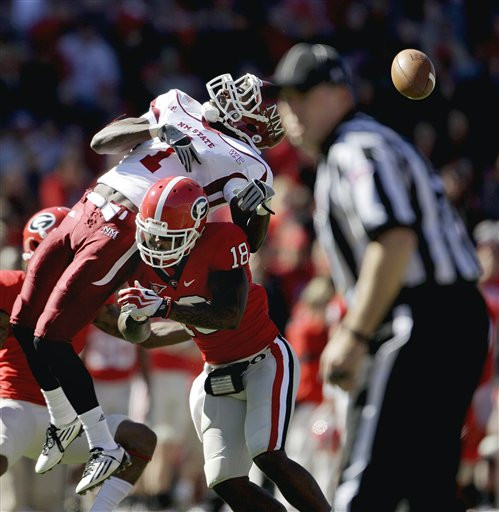 New Mexico State's strength is the offense. They average 29 points a game, which is well above the 17-point limit that BYU expects to hold their opponent. The passing game is a little better than the run. They throw the ball for 302 yards a game, that's a good number. New Mexico State has eight receivers that average more than 10.5 yards per catch. The best of those guys is Taveon Rogers. He has nine TD catches, leads the team with 44 receptions, and averages 20 yards a catch.
The Aggies do feature a solid running back (Kenny Turner) that has run for 799 yards, averages five yards a carry, and has scored nine TDs also. This gets us about the first objective.
#1 OBJECTIVE
AS always, BYU will need to stop the run game and force NMSU to throw the ball.
"But wait," you cry. "Didn't you say they throw the ball better than run it?"
Yes, that is true, but this week the defense needs to stop the offensive strength of New Mexico State and that will strangle their offense. The quarterback completes just 54 percent of his passes and BYU can prey on that inconsistency. The quarterback has been sacked 25 times this year, putting drives in trouble. BYU needs to pressure the QB, force incompletions, and keep the passes in front of them, that will greatly limit NMSU's offense.
#2 OBJECTIVE
The opening paragraph pretty much sums up the motivation for this game. BYU needs to keep the same intensity this week as they have shown in the past six weeks or so. This team has been very good at staying focused for each opponent.
This week is important to send the seniors out with a solid final home game victory. In the five years (counting a red shirt season, but not counting missions) that this group of seniors has been playing, they have just four home losses. The underclassmen know that winning the final home game of your career is pretty important. Every player needs to be prepared to send these 19 guys out with a win.
This will be an emotional game.
Coaches feel the pain knowing that some of these players have given all they have to keeping BYU's tradition, spirit and honor at the very best of their ability. Coaches know some of these great people they have coached will soon be gone. Everyone will pull together for a great finish.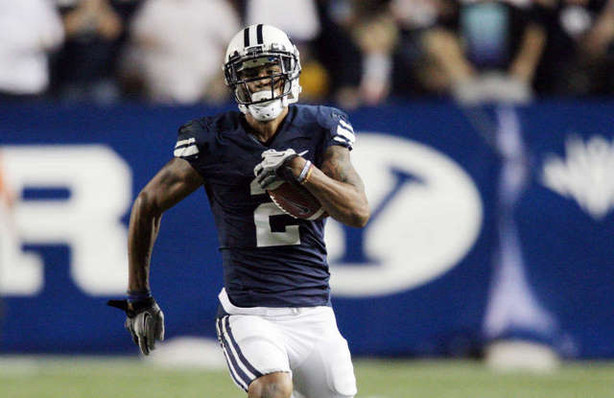 #3 OBJECTIVE
Back to the game strategies. Remember that receiver named Rogers I told you about? He is also a killer kickoff returner. BYU's Cody Hoffman returned a kickoff this year for a TD; the first since 1998. Rogers has returned three kickoffs this year to the house, the longest one was 100 yards.
BYU cannot give up an easy score at any time, but they will have to be especially sharp on kickoff coverage. Limiting quick scores and creating bad field position will only make life difficult for the Aggies.
New Mexico State is about to turn the corner on making improvements on their dismal football history, but it won't be this week.
QUICK HITS
On the entire two-deep roster for New Mexico State, there are zero players from New Mexico. Do the Lobos get all the good guys from their home state?
In 1960, New Mexico State finished with their only undefeated season and finished ranked 17th in the nation.
In 1999, NMSU went to Tempe, Ariz. and beat the No. 22 ranked Sun Devils by a score of 35-7. It certainly can happen.
I really liked what JJ DiLuigi said about finishing his career at BYU. He said he has made the best friends he could meet, he loves the brotherhood. Awesome.
×