Estimated read time: 3-4 minutes
This archived news story is available only for your personal, non-commercial use. Information in the story may be outdated or superseded by additional information. Reading or replaying the story in its archived form does not constitute a republication of the story.
SALT LAKE CITY — A Utah man charged in the death of a disabled woman found dead after being bound crucifixion-style to a metal bar isn't responsible for the abuse because he was working 12-hour shifts and wasn't at home, a defense attorney said Wednesday.
"Dale had no idea what was going on because he was not there," Rudy Bautista said during opening statements in a two-day trial for Dale Beckering. "He worked 12 hours a day and lived in the basement."
The 53-year-old Kearns man has pleaded not guilty to one count of intentional aggravated abuse of a disabled adult, a first-degree felony, in the March 25 death of 22-year-old Christina Harms. If he is convicted, Beckering faces a life sentence.
Harms, originally from Aberdeen, S. D. was under the care of Beckering's step-daughter, Cassandra Shepard, and lived with the family, which included Shepard's mother, Sherrie Beckering, and three children. Two of the children are Shepard's and the third belonged to Harms.
Shepard, 28, who was Harms' legal guardian, has been charged with murder and aggravated abuse of a disabled adult, first-degree felonies. She's also facing a second-degree felony charge of obstructing justice.
A hearing in her case is set for Nov. 22. Sherrie Beckering is scheduled for a trial in January.
Harms, who was called Nina, suffered from fetal alcohol syndrome and functioned at the level of about a 12-year-old. Prosecutors said Wednesday that an investigation found Harms had been bound inside an alarm-rigged coat closet, her arms secured to a pole above her head with plastic zips ties and her feet bound together.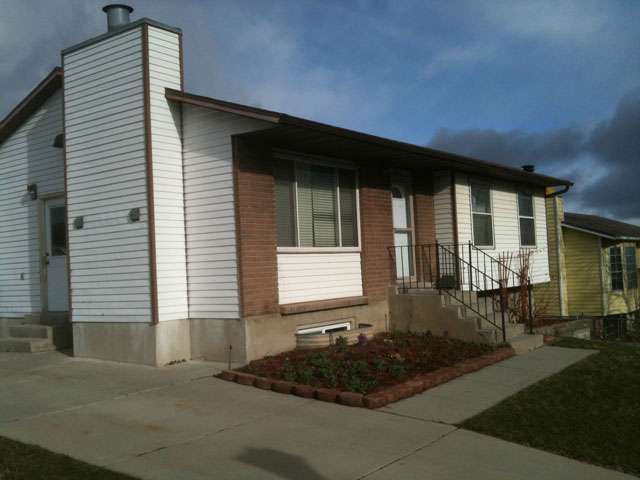 "Taped to the wall (in the closet) was a picture of Christ," deputy district attorney Alicia Cook said during her opening remarks to the jury of six women and three men on Wednesday.
Cook also said Harms' hands had been tightly bound with cloth bandages and a small pepper seed was found under her lower right eyelid. Harms' body was covered in bruises and her face with a rash. Harms had also been forced to wear a child's diaper, which was strapped to her body with plastic strips, Cook said.
In police interviews, Shepard's children said Harms had been "grounded" to the closet by their mother, Cook said.
An autopsy found Harms had suffered from dehydration and had toxic levels of chemicals commonly found in the over-the-counter medication Benadryl in her system. Medical examiners determined Harms had died as a result of improper care by her caregivers — the Beckerings and Shepard — Cook said.
"It's an extremely sad story," said Bautista.
But it was Shepard, not Dale Beckering, whom the children told police had cared for and tied up "Nina," he noted.
"The kids say (Beckering) wasn't there," Bautista said.
On the stand Wednesday, retired Unified police detective Paul Nielson said he had a hard time believing that Dale Beckering didn't know what had occurred inside his own home.
He said Beckering had told him Harms had a history of accusing men of sexual assault, so he had limited his contact with her. Beckering also told police he had no emotional attachment to the young woman, even though she had lived with his wife and family since early 2010, Nielson said.
Nielson said Beckering told him he had never looked in the coat closet where police say Harms was confined and had never asked his stepdaughter why she had affixed the closet with an alarm.
"He said it wasn't his business," Nielson said.
×
Photos
Related stories