This archived news story is available only for your personal, non-commercial use. Information in the story may be outdated or superseded by additional information. Reading or replaying the story in its archived form does not constitute a republication of the story.
PROVO -- The air has a chill, the leaves are falling from the trees, and high school football playoffs are in full swing, what a great time of the year for football fans. The painful realization that there are only three regular season games left for BYU can be put aside while following the prep playoffs, the NFL or by tossing the football around yourself in the yard.
What a great time.
Now let's look at those Vandals from Idaho and see what BYU is in store for this week.
Here's the scoop on Idaho.
First of all, BYU is coming off a bye week and U of I is coming off a great comeback win against San Jose State. They are all pumped up and want to keep the good times rolling. BYU has had lots of practice time with little excitement, but good specific work on areas that they want to see improvement this week. It will be important for BYU to be ready at the opening whistle this week. Here's why. Idaho has been shut out in the first quarter in four games this year, it is their worst scoring quarter and the fourth quarter is their best. This leads to the first objective.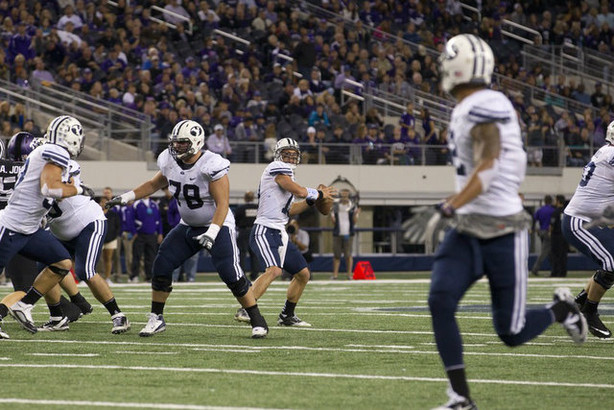 #1 OBJECTIVE
Score first and take charge on the scoreboard early. Idaho is a slow starting team, but makes a run at you at the end of the game. Last week against San Jose, they scored 22 points in the fourth quarter to win by three.
Building an early lead helps prevent getting in trouble from a late run by Idaho.
Idaho does a good job of controlling points against better teams. They played to a 14-14 tie against Virginia and lost in overtime. Idaho has been drastically outgained in yards per game and first downs in every game this year except in their win over North Dakota.
Four of their losses are less than a touchdown. Put points up early and discourage them, then keep it rolling.
It is said in football that there are three parts to a game: offense, defense and special teams. To win a game you need to win at least two of the three parts of football. Idaho is going to win the special teams part of the game against most teams they play. They have some good players that are terrific at kicking the ball and returning kicks. The punter is averaging less than a foot from having the highest average per kick in the nation. He averaged 52 yards per kick and had a long punt of 76 yards against Virginia. The field goal kicker is good on kicks 71.7 percent of the time. His longest made field goal this year is 55 yards and has made a 50-yarder this year also.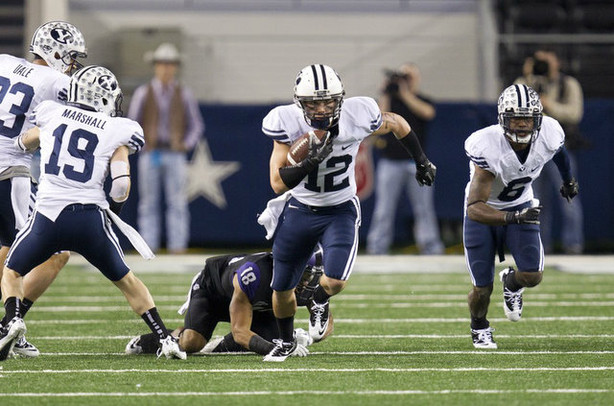 Idaho State averages 15.7 yards on punt returns and one of their players averages over 18 yards a return. For perspective, teams want to keep punt returns under five yards a return. BYU, of course, has been good in their return game until last game. Punt team troubles caused BYU a huge amount of trouble.
#2 OBJECTIVE
Hold down Idaho's returns on kicks while BYU needs to continue the success they displayed against TCU. I don't anticipate a field position game this week, but Idaho has a chance to win the special teams forcing BYU to win both the offense and the defense portions of the game to be a winner.
#3 OBJECTIVE
BYU needs to keep up the success they have in using all three downs to make first downs. Riley Nelson has been terrific on his feet to keep drives alive by running for first downs. BYU will need to cap drives with touchdowns to control this game. They will do that by converting on third downs to move the chains, avoid punting, and finish drives with celebrations.
Idaho is good at limiting points by limiting touchdowns. Third down conversions will help BYU score TD's.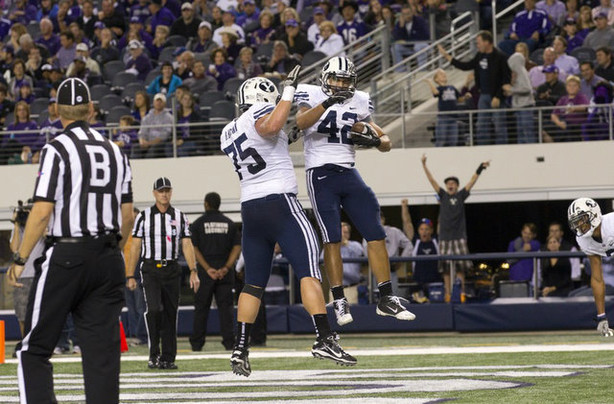 I believe that Idaho is a team that plays hard, is well coached, and is improving. The defense is physical and can cause trouble. They have recently changed quarterbacks and got a win against San Jose State. They have a quality back and receiver. They have some depth concerns and have struggled to win games, but there will be some challenges for BYU, but I believe the team strength of BYU will win out.
BYU will get back on the winning track.
QUICK HITS
The great Jerry Kramer of the Green Bay Packers was an Idaho grad.
Sarah Palin is also an Idaho alum.
The Vandal nickname was coined in 1917 from the intense defense played by the Idaho basketball team. A writer for the school paper identified the team as a gang of vandals and the title stuck with them.
Idaho plays in the smallest doomed stadium in Division I football, seating 16,000. Kibbie Dome also houses basketball, tennis, and indoor track.
Olympic gold medal winner Dan O'Brien is a 1993 graduate of Idaho.
×
Related Stories