This archived news story is available only for your personal, non-commercial use. Information in the story may be outdated or superseded by additional information. Reading or replaying the story in its archived form does not constitute a republication of the story.
SALT LAKE CITY -- On Tuesday I gave you five original movies from the last decade worth a watch. Many of you thought I was crazy for that list, but what's done is done, so let's move on.
I've made a list of five movies that are not only enjoyable, but also films you may not have realized were remakes. Yes, I know some of you knew these were remakes, but the point is, a lot of people don't know that these films have more than one version.
So let's get started, because the sooner I post these five the sooner I can get attacked/thanked on the comment boards.
Will Smith captivated audiences with the 2007 blockbuster "I Am Legend," but as it turns out Charlton Heston did the same thing three and a half decades before Legend was released.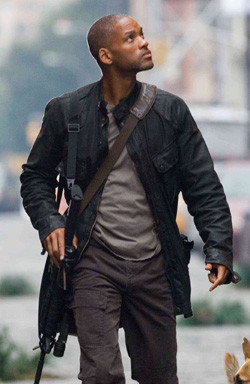 1971's "The Omega Man" featured army doctor Robert Neville, Charlton Heston, as he struggled to create a cure for a plague that has turned people into, well, basically zombies.
Will Smith stepped into Heston's shoes as Neville for the 2007 update and did more than an adequate job. "I Am Legend" boasts a 69-percent on Rotten Tomatoes and critic Richard Roeper said, "Will Smith is in prime form." In contrast Heston's "The Omega Man" has a Rotten Tomatoes score of 59-percent.
"I am Legend" is rated PG-13 for violence. It can be pretty intense and is meant for teen audiences and above.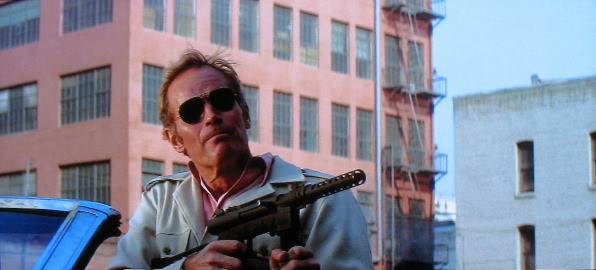 "The Omega Man" is rated technically rated PG, but it would be closer t an R rating today. There is some female nudity, some language and violence. This is not for younger audiences.
Arguably the best heist film of the last decade, "Ocean's Eleven" put together the epitome of an all-star cast and delighted audiences everywhere while garnering a 82-percent score on Rotten Tomatoes.
But what some don't know, long before George Clooney, Brad Pitt and Matt Damon were outwitting Terry Benedict, Frank Sinatra, Dean Martin and Sammy Davis Jr. were knocking over Las Vegas casinos in "Ocean's 11."
The original film was released in 1960 and despite the power of the Rat Pack, the reviews were unflattering. The film has a low 46-percent on Rotten Tomatoes. But despite the score, the original Ocean's is still fun and nostalgic. Steven Soderbergh's update in 2001 is the superior, but the original is still a fun watch.
"Ocean's Eleven" (2001) is rated PG-13 for some language. It's not for younger kids, but should be fine for teens.
"Ocean's 11" (1960) is not rated but would most likely be a PG. It's very tame with no sex or vulgarity, but there is smoking and alcohol throughout the film that some parents may not want younger kids seeing.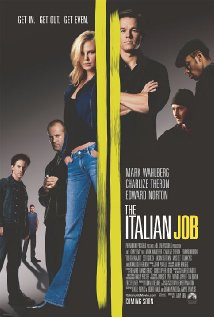 Let's stick with the caper film. In 2003 Mark Whalberg and his group of thieves take revenge on one of their former friends and an epic Mini chase ensues. What many people don't know is that Michael Caine made that Mini chase scene legend nearly 40 years before Whalberg.
The 1969 Italian Job is a true classic and sports a healthy 84-percent on Rotten Tomatoes. The film is a delight and still entertains today. And seeing Caine at his vintage best is always a treat.
While the update has a lower score than the original, the 2003 flick still has a strong 72-percent. Whalberg may not be quite as debonair as Mr. Caine, but he still knows how to entertain and the supporting cast of Mos Def, Charlize Theron, Jason Statham and especially Edward Norton make the remake well worth your time.
"The Italian Job" (2003) is rated PG-13 for violence and some language. The film is much like Ocean's 11 (2001) in that the content is fairly timid, but is still more appropriate for teens and not younger kids.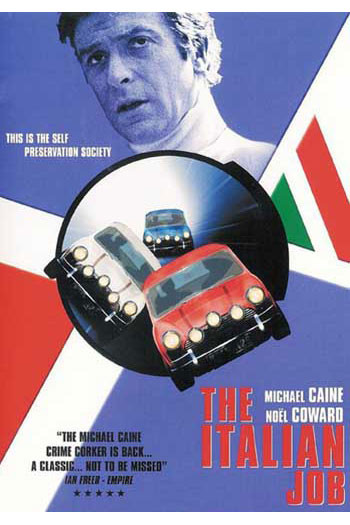 "The Italian Job" (1969) is rated G, but again this was a 1969 standard. Today it would more likely be a mild PG-13. Not much inappropriate, but keep it to older kids.
James Bond came back in a big way in 2006's "Casino Royale" and a new 007 was born, Daniel Craig. But what people may not realize is that Craig wasn't the first to suit up as Bond in a film based on Ian Fleming's first novel about the dashing spy. In fact, several people had that role before Craig, and Connery is not one of the names. Ever heard of any of these people? Peter Sellers, Ursula Andress, David Niven and Woody Allen? Well, at one point of the 1967 "Casino Royale" each of these actors portrayed Bond.
The film was a spoof of the spy genre and carried the tagline, "Casino Royale is too much for one James Bond."
The film carries an abysmal 29-percent on Rotten Tomatoes, but if off-the-wall humor and trippy 60's dance party scenes are your thing, you may find the flick pretty funny.
On the other hand, if you love a great 007 adventure and can't get enough of the British spy, "Casino Royale" 2006 is the film for you. Royale managed to paint a new kind of Bond, one that's vulnerable and far from a perfect. The action sequences kept you on the edge of your seat and Craig introduced us to a whole new Bond that we can't seem to get enough of. The updated Royale is one of the best rated Bond films and carries a 94-percent on Rotten Tomatoes.
"Casino Royale" (2006) is rated PG-13 for action violence and sexual content. It's a great fun movie, but it's meant for a more adult audience.
"Casino Royale" (1967) is not rated, but has a suggested rating of PG-13. There is some sexual content and jokes as well as some violence. Definitely geared towards a more mature audience.
Martin Scorsese's 2006 film "The Departed" killed at the box office, killed it with critics and pretty much managed to kill every character in the film. The movie went on to win best picture and best director. Now what too many people don't know is that "The Departed" is a remake of a 2002 Chinese film "Infernal Affairs."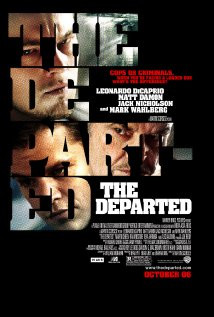 Both films boast extremely high scores on Rotten Tomatoes. "Infernal Affairs" carries a 95-percent and "The Departed" 93.
"The Departed" is an assault on the senses and keeps you on the edge of your seat for all 151 minutes. DiCaprio and Damon give what may be the performances of their careers and Mark Whalberg demands all of your attention in every scene he's in.
"Infernal Affairs" is a well-paced thriller that keeps you guessing from front to back and will stay in your mind for days after viewing.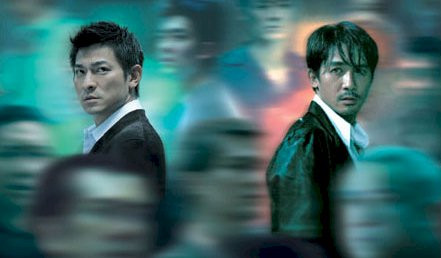 The only reason I'd give "The Departed" the edge between the two is one simple reason, I don't speak Chinese and I don't have to read subtitles in "The Departed." I know it's shallow, but if you're a fan of the one you'll enjoy the other.
"The Departed" is rated R for just about everything you can get an R rating for. There is strong violence, some nudity and to give you an idea on language, it has approximately 226 F-words. This is without a doubt an adult film and not appropriate for younger audiences.
"Infernal Affairs" is also rated R for violence. There's really no sex or language, but the violence is quite graphic. Again, because of the violence and content matter this is a film meant for adult audiences.
So there are five films that you may not have realized were remakes. Now let me know what films surprised you when you found out it had a forerunner. Tell us on the comment boards and on Facebook.
To wrap up here is a list of some other films you may not have known were remakes.
"Insomnia" is a remake of the 1997 Norwegian film of the same name. "The Lion King" which is a remake of the Shakespeare classic "Hamlet." "3:10 to Yuma" is an excellent remake of the 1957 film with Glenn Ford of the same name. "Dirty Rotten Scoundrels" which is a remake of the 1964 film "Bedtime Story." "The Magnificent Seven" is a remake of the 1954 Japanese classic "Seven Samurai." "Twelve Monkeys" is an adaption of the 1962 French film "La Jetee". And I hate I have to even say this, but people would be surprised by how many people don't know that before the Coen brothers made Rooster Cogburn famous in their 2010 film "True Grit," John Wayne won an Academy Award for his performance as the drunken marshal in the 1969 classic "True Grit."
E-mail: jclyde@ksl.com
×
Related Links
Related Stories