This archived news story is available only for your personal, non-commercial use. Information in the story may be outdated or superseded by additional information. Reading or replaying the story in its archived form does not constitute a republication of the story.
SALT LAKE CITY -- At times it seems that Hollywood is only producing remakes, reboots or adaptions these days. For example last week alone, major studios announced a TV show to big screen adaption of "Where in the World is Carmen Sandiego," the book adaption "Wild Cards," and a sequel to the prequel "Rise of the Planet of the Apes." Also announced last week were the TV to film adaptions of "The Fall Guy," and "Fraggle Rock," as well as a "Popeye" movie and another sequel to the prequel "X-Men First Class." Yes, that was all in one week.
I believe all of this begs the question, "Where are the original ideas in Hollywood?" Well, I've compiled a list of five movies in the last 10 years that are both original and worth watching.
Before I get attacked I need to explain a couple of things. I picked films from the last 10 years and I also tried to find movies that were more well-known. There are two films on the list that were indie films which later were picked up by larger distributors.
I also intentionally left "The King's Speech" and "Memento" off the list. While both are listed as "original" screenplays they were both adapted by other stories by their screenwriters. Picky, I know, but that's what happened. So, let's get to it already.
The Incredibles (2004)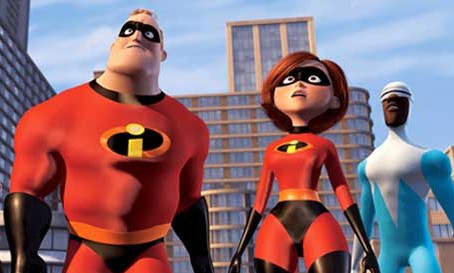 Pixar is usually pretty good at coming up with original ideas and they really knocked it out of the park with "The Incredibles."
The animated film about a family of undercover superheroes is fun for kids and adults and has often been credited as the best superhero movie. I have to disagree, but that's another article.
"The Inclredibles" is an original story that has heart, humor, action and flat out fun.
The film is rated PG for action violence and should be appropriate for all audiences.
Source Code (2011)
When it comes to original ideas "Source Code" is one of the best in recent years.
The film follows soldier Colter Stevens, Jake Gyllenhaal, as he enters an alternative timeline and tries to help catch a terrorist who blew up a Chicago commuter train.
There is so much more to "Source Code" than what you see on the surface. As the film progresses you're pulled deeper and deeper into a rich sci-fi story that doesn't really seem sci-fi.
Screenwriter Ben Ripley constructed an original story that entertains and even baffles at times.
"Source Code" is rated PG-13 for some violence and some language. Not appropriate for kids, but depending on the parent's judgment it's probably appropriate for teens.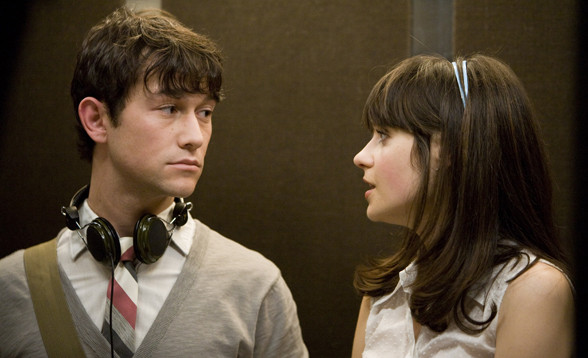 (500) Days of Summer (2009)
If there is one genre that's probably over-saturated it's got to be the romantic comedy category. They seem to be a dime a dozen, but Marc Webb's "(500) Days of Summer" is wildly original and different from just about all other rom-coms.
The film follows Tom, Joseph Gordon-Levitt, and his back and forth relationship with the free spirited Summer, Zooey Deschanel.
Writers Scott Neustadter and Michael Weber, along with director Marc Webb created a film that follows no timeline, ultimately has an ending we know is coming and features an impromptu musical number in a film that's not a musical, and it's all delightful.
"(500) Days of Summer" is rated PG-13 for sexual material and language and is not appropriate for kids and most likely younger teens.
The Hurt Locker (2008)
War movies are nothing new and hardly seem original these days, but most war movies are not "The Hurt Locker."
"The Hurt Locker" focuses on an elite bomb squad unit that spends their days disarming bombs in the middle of enemy territory.
Movies you didn't know were remakes

Check back tomorrow when we give you 5 movies you may not have known were remakes.
What sets "The Hurt Locker" apart from other war films is its ability to make us feel what these soldiers go through and how difficult it must be to live in a world of constant fear. By the time the film had ended my knuckles were white and my hands numb. My mind raced for days following my viewing trying to ingest what I had seen.
Screenwriter Mark Boal and director Kathryn Bigelow truly paint a beautiful heart-breaking portrait of war where insurgents and hostile soldiers are not the enemy, but rather a lifestyle.
"The Hurt Locker" is rated R for violence and language. This film is meant for adult audiences. Even if there were no language or violence the subject matter may be too much for younger viewers.
Inception (2010)
Hollywood thinks originality can be a big risk these days and that's why these films are so scarce. But when you have the pull of a filmmaker like Christopher Nolan, you can talk a studio into giving you $200 million plus to make a film that has been conjured up in your head.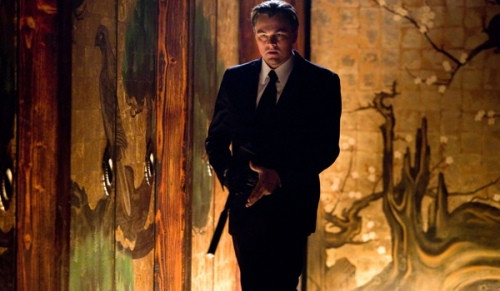 "Inception" is a story that Nolan pieced together over a decade and it shows in the final product. I would try to explain the concept, but most of you have seen it and for those who haven't, the less you know going in the more you'll like the film.
"Inception" rolls a love story, science fiction, drama and humor all into a mind bending caper film. Nolan truly proved that Hollywood still has some brilliant original ideas up its sleeve; they just need the courage to play those cards.
"Inception" is rated PG-13 for some violence. The violence isn't over the top and there's virtually no language, but the story is probably too much for younger audiences.
This is not a comprehensive list, but these are some of the original films that have really stood out to me in the last decade.
Others that make the honorable mention list include: "Little Miss Sunshine (R)," "Frailty(R)," "Frequency(PG-13)'" even though it was made 11-years-ago, "Finding Nemo(G), "Memento(R)," "The King's Speech(R)," and "Zombieland(R)."
Tell us what original movies are your favorites, whether they be from this decade or decades past on the comment boards and on Facebook.
E-mail: jclyde@ksl.com
×
Related Links