This archived news story is available only for your personal, non-commercial use. Information in the story may be outdated or superseded by additional information. Reading or replaying the story in its archived form does not constitute a republication of the story.
SALT LAKE CITY — In a tough economy, people tend to get creative on how to make ends meet. For some, like West Jordan resident Elizabeth Bates, it may be picking up the odd job here or there.
When Bates was in high school, she knew she needed her wisdom teeth removed. "I knew it needed to be done, and I thought 'I'm getting paid for it,'" she said.
Bates earned $225 per side by signing up with Jean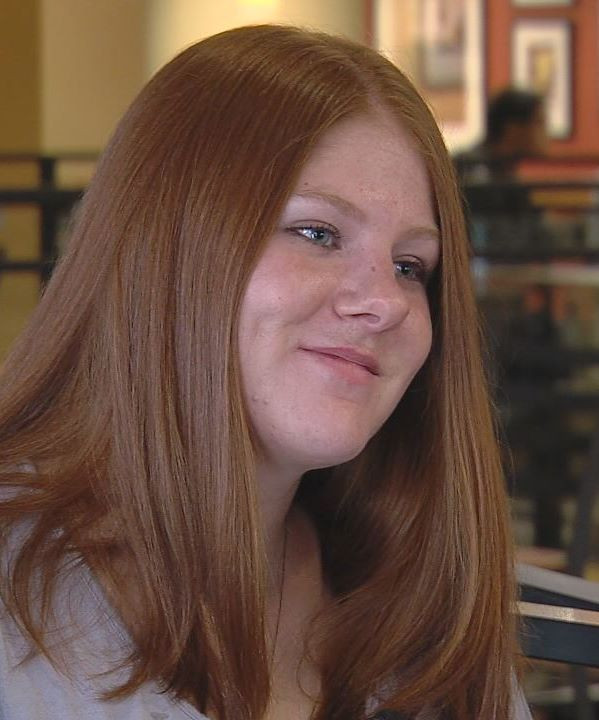 Brown Research to have her wisdom teeth removed. At the time, the company was conducting a pain medication clinical trial following wisdom teeth extraction.
"We can put 500 patients on a dental study," said Denise Roberts, clinical director for Jean Brown Research. "Right now, we have 700 people on a waiting list."
Thousands more have already volunteered themselves for hundreds of medical studies that are going on right now, and many of those studies are for everyday ailments.
"We have psoriasis, Hepatitis C, colitis, migraine, diabetes, wound care, asthma, cold, cough, flu, infant formula," Roberts said, ticking off a list of some of the clinical trials that are underway or will soon be starting.
In addition to being paid for your time and trouble, advocates say it's one of the best ways to get people who do not have insurance into the health care system.
"Once they get into the doctor, we have a way to get them into the health care system," said Janet Lewis, president of J Lewis Research.
"Through research, we have found people with high cholesterol (and) problems with their thyroid," Lewis explained. "They wouldn't normally have an X-ray. We've done that and found lung cancer."
Research companies like J Lewis Research and Jean Brown Research are often hired by pharmaceutical companies to test a drug.
"A lot of our clients are sponsors, pharma-companies that have already found a drug. They want to get it FDA approved," Roberts said.
---
We can put 500 patients on a dental study. Right now, we have 700 people on a waiting list.
–Denise Roberts, Jean Brown Research
---
Oftentimes, those companies contract with physicians or physician's assistants to lead the study.
"A group of other podiatrists in the valley got together and organized a group called Mountain West Foot and Ankle," Dr. Steven Royall, a Salt Lake City podiatrist, explained. "Part of our group was to solicit research opportunities through clinical research companies like Jean Brown."
Currently, Royall is conducting a bunion study with Jean Brown Research. And because his practice is large enough that he sees a diverse group of patients, Royall says he will solicit clinical trial participants through his private practice.
"Research is an important part of medicine. We have to have new subjects to study new medication, drugs," he said.
But with any medical study, there are risks involved; and critics, as well as advocates, underscore the importance of know what you are signing up for and how the clinical trial is being conducted.
"It's a highly regulated field whenever people are involved," said Dr. Jeffrey Botkin, associate vice president for research at the University of Utah and a trained medical ethicist.
Want to participate?
"You want to make sure that you are a part of an organization that takes special care with these issues and that you have trust in the people that you are working with," Botkin said.
He says medical research conducted through the university is often done through a principal investigator whose intent is to publish his or her findings in a medical journal, whereas research companies oftentimes do not publish and are strictly hired by a pharmaceutical company to test a drug.
Either way, he explains: "All research will have a thorough process of informed consent. So folks should feel comfortable that they understand the nature of the research."
Botkin also stresses the important of knowing what agency is overseeing the study. The vast majority are overseen by the Food and Drug Administration as well as an internal review board that help sets the protocol and follows the study until completion.
It is also important to understand that a patient can withdraw at any time for any reason.
"You maintain all legal rights by virtue of participating in a study," Botkin said. "Participating in a study does not eliminate or undercut any of the normal rights you would have."
For more information on clinical trials and how you can participate, CLICK HERE.
Email: lprichard@ksl.com
×
Related Links