This archived news story is available only for your personal, non-commercial use. Information in the story may be outdated or superseded by additional information. Reading or replaying the story in its archived form does not constitute a republication of the story.
SALT LAKE CITY — The University of Utah faces a must-win game Saturday against Oregon State, a desperate team trying to salvage something from a season that has not gone according to plan — and a plan that was derailed with a season-opening loss to Sacramento State.
With a loss to BYU at home, the Beavers' shot at becoming bowl eligible were basically eliminated, since it now requires winning out to get to six wins. With Stanford and Oregon on the schedule, that's just not going to happen.
Utah can still get there, and can do so even with losing this game.
But if you can't beat the Beavers at home — and Utah is a 5- point favorite to do so — then who can you beat? Hence, the significance of this game, both from a W-L perspective as well as from a team morale view.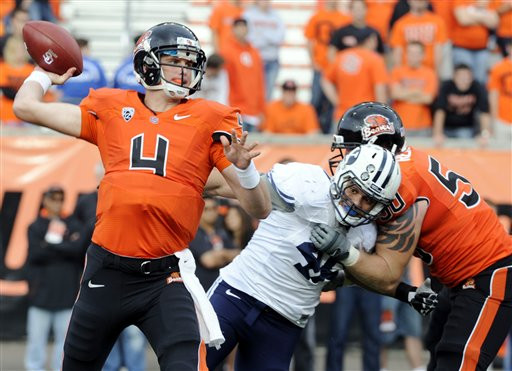 On to the three keys to the game:
Utah must win time of possession. Generally speaking, this is a statistic that can go both ways. Teams with a low number in this statistic either score so quickly, so often, that they don't have the ball for very long. Oregon is a great example of this, as the Ducks rank dead last in TOP. Or, they are so inept they can't control the ball and give it up with 3-and-outs or turnovers.
Utah was most decidedly in the latter category against Cal with four turnovers and as many 3-and-outs. Even with possessions in which they don't score, Utah must gain some first downs and flip field position on the Beavers. It seems highly unlikely that Utah can hold the ball for just 25 minutes as they did against Cal and come out with a victory.
Utah must get in Sean Mannion's face. The redshirt freshman is coming off his best game in his young career, a 376-yard, four-touchdown effort against Washington State in a 44-21 victory. Mannion has yet to throw for fewer than 267 yards in any of his four starts, and has three 300-yard passing games to his credit.
Add it all up, and he's a respectable 62nd in passer rating. Not great by any means, but pretty good for a redshirt freshman on a below-average team. It's too much to ask Jon Hays to elevate his game to Mannion's level, so it's up to the Utah defense to knock Mannion down several pegs.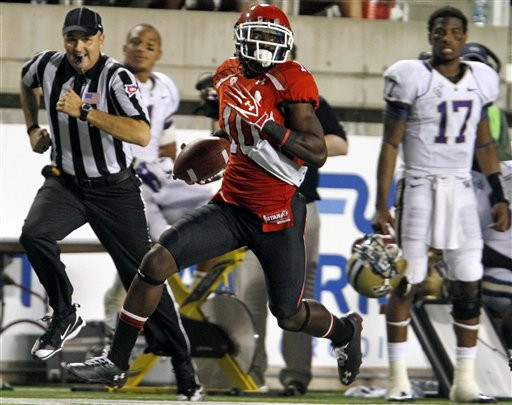 Devonte Christopher must make big plays. The junior wide receiver was out for the Pittsburgh and Cal games with an ankle injury but is expected back against Oregon State. He is Utah's best big-play option in the passing game, and has to make teams pay for playing single-coverage on him.
Opposing defenses have shown no respect for Utah's passing game with Hays, often rushing five or more men on every play, and having a safety come up in run support. That usually leaves a receiver one-on-one with a cornerback, and OSU is ranked 106th nationally in pass efficiency defense.
This game could serve well for Utah against future opponents, four of whom rank 100th or worse in this statistic, and UCLA being the best at 96th nationally. Of course, all of those teams have played outstanding quarterbacks multiple times, so this week will also be a good indicator as to whether OSU's pass defense is that bad, or Hays is that inept.
Patrick Sheltra is sports editor of the Twin Falls (Idaho) Times-News and the author of "100 Things Utes Fans Should Know and Do Before They Die." Read more of his thoughts on Utah sports at scriptutah.blogspot.com or on Twitter @100ThingsUtah.
×
Related Stories