This archived news story is available only for your personal, non-commercial use. Information in the story may be outdated or superseded by additional information. Reading or replaying the story in its archived form does not constitute a republication of the story.
VERNAL — They walked into the courtroom Wednesday with an air of confidence that seemed to belie the murder charges against them.
Then the three brothers — Adrian Silva, Alberto Silva Jr. and Kevin Silva — each turned down plea offers from Uintah County prosecutors. If they had accepted the deals, they would have had to testify against their brother, Bruce Silva, who authorities say shot and killed one person and wounded another.
Bruce Silva's girlfriend, Shadow Reed, also rejected a plea offer Wednesday. Like Silva's brothers, Reed asked 8th District Judge Clark McClellan to schedule a jury trial in her case.
"Trials are always risky," said defense attorney Michael Humiston, who is representing Adrian Silva.
"But we just don't feel that — I think I speak for all of the co-defendants — we just don't feel like the plea offer is fair," Humiston said.
The defendants who were in court Wednesday are each charged with murder and attempted murder, both first- degree felonies, three counts of aggravated assault, a second-degree felony, and three counts of committing a violent act in the presence of a child, a class B misdemeanor.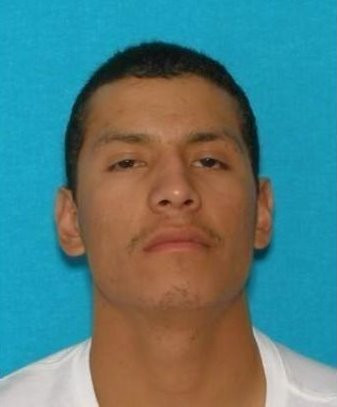 Though they are not accused of firing the shots that killed James Carey and critically wounded another man, Uintah County Attorney G. Mark Thomas said the legal principle of accomplice liability allows him to charge the three Silva brothers and Reed with murder and attempted murder.
"I really can't talk about the specific facts, I can just tell you we have charged them and we believe that they have accomplice liability," Thomas said.
Uintah County sheriff's deputies say Bruce Silva was mad about some broken car windows and went to a home in Lapoint on June 18 with his brothers to settle things. Reed went with them, as did Teaunna Cesspooch and two other individuals.
The group was armed with baseball bats and someone had a .380-caliber handgun, according to court records. Cesspooch passed the gun to a member of the group, who then handed it to Bruce Silva, investigators said. A short time later, Bruce Silva allegedly fired several shots at the porch where Carey and others were standing.
Carey was shot in the head and died. Jared Hurley was also struck by bullets, but survived.
After the shooting, Cesspooch drove the group away from the home, detectives said. Then she, Bruce Silva, Reed and another man traveled to Salt Lake City before splitting up.
Cesspooch and Reed were arrested a short time later and charged with murder, attempted murder and other felony charges. Cesspooch's preliminary hearing is set for Nov. 30.
Mexican national police and the U.S. Marshals Service arrested Bruce Silva in Tiajuana nearly two months after the shooting. He faces charges of murder and attempted murder, as well as other felony charges. He is also due in court Nov. 30 for a preliminary hearing.
The jury trial for Kevin Silva will begin Jan. 9. Adrian Silva's jury trial will start on Jan 23. Alberto Silva Jr. will have his case heard beginning Feb. 6, and Shadow Reed's trial will get under way March 5.
Thomas acknowledged that four jury trials in three months will put a strain on the limited resources of his office.
"I think it will be difficult, but we will be able to get the help we need," he said. "I'll be making contact with other prosecutors throughout the state to see if they can give us some help to cover the things we need to in our office."
All four Silva brothers, Reed and Cesspooch remain in the Uintah County Jail, where they've been held since their arrests. Bruce Silva is being held without bail, as are Reed and Cesspooch. The remaining Silva brothers are being held on $250,000 bail each.
Email:gliesik@desnews.com
×
Photos
Related Stories