This archived news story is available only for your personal, non-commercial use. Information in the story may be outdated or superseded by additional information. Reading or replaying the story in its archived form does not constitute a republication of the story.
SALT LAKE CITY — Ralph Becker donated $200 to KCPW on Monday in hopes of helping the public radio station meet its fundraising goals.
It's certainly not the $250,000 that KCPW president and CEO Ed Sweeney had asked the Salt Lake City Redevelopment Agency to loan the station. Such a loan, Mayor Becker said, would not be "appropriate."
A week ago, the Salt Lake City Council, acting at the RDA's board of directors, expressed support for lending KCPW up to $250,000 to help pay off a $400,000 loan due Oct. 31. And the council appeared poised Tuesday to authorize the loan.
Becker threatened to veto that action Tuesday in a letter to the City Council, saying the city "does not have a fund, process or standards for approving these types of loans to nonprofit organizations."
---
Regrettably, I cannot support a loan to KCPW at this time and will veto any such action by the Council.
–Ralph Becker
---
"To grant a loan to one nonprofit organization without a fund or fair process for similarly situated nonprofit organizations would set a bad fiscal precedent for Salt Lake City," he wrote.
The mayor's objection to the loan led Wasatch Public Media, which operates KCPW, to withdraw its request for an emergency loan Tuesday.
Later in the day, an anonymous donor offered to loan the station the funds, allowing KCPW to stay afloat, Sweeney said.
"I had an individual who called me and said, 'Look, because the mayor turned you down, I'll look at doing the short-term loan,' at basically the same terms, out of the blue," he said.
Wasatch Public Media currently has $2.2 million in loans originating from the nonprofit organization's purchase of KCPW from Community Wireless of Park City in September 2008.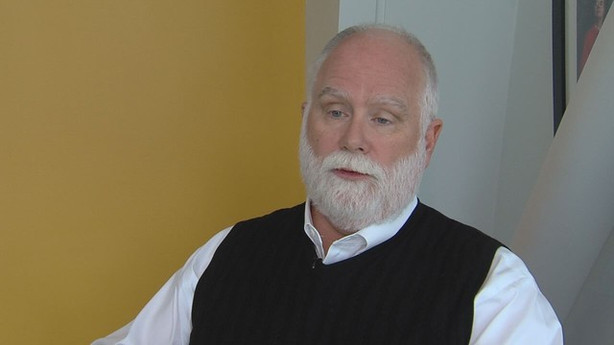 Under the terms of that sale, $400,000 is due on Oct. 31, with another $1.8 million due Sept. 30, 2012. Wasatch Public Media makes monthly interest payments of $3,605 on the two loans.
According to city documents relating to the loan request, lender National Cooperative Bank is not interested in refinancing the two loans and has indicated that if the $400,000 loan is not repaid in full by Oct. 31, it would place Wasatch Public Media in default and declare both loans due.
Part of KCPW's fundraising shortfall to repay the loans is the result of $230,000 in pledges that have been made to the station but not paid.
Despite the seemingly dire financial circumstances, Sweeney said he's confident KCPW will survive.
"This was our best fiscal year," he said. "Our listernership has more than doubled. Our underwriting is strong."
Becker said he supports the idea of working with the City Council to determine whether the city should make loans to nonprofit organizations and, if so, what the process for that would be.
#poll
The city has a revolving loan fund for local businesses it wants to encourage and support, though it does not apply to nonprofits. The city uses programs such as Community Development Block Grants to financially assist nonprofit groups.
Becker said a city grant or loan program for nonprofits would need to follow a detailed application process similar to that of the CDBG program.
"We just do not have the framework in Salt Lake City for making a loan of this type," Becker said Tuesday.
"Personally, as a private citizen, I want to do what I can to help (KCPW)," he said. "But (as mayor), I'm responsible to the taxpayers of this city."
Email:jpage@ksl.com
×
Photos
Related Links
Related Stories