Estimated read time: 2-3 minutes
This archived news story is available only for your personal, non-commercial use. Information in the story may be outdated or superseded by additional information. Reading or replaying the story in its archived form does not constitute a republication of the story.
SALT LAKE CITY — It's nearly Halloween night and the children, including a few teenagers, in your life decide they DO want to go trick or treating but they haven't planned ahead.
Store-bought costumes are picked over and the ones left come with a hefty price tag. What to do?
Disney Family Fun website has a host of answers, some fully developed and others that serve as great springboard ideas.
Black Eyed Peas
How about taking a Magic Marker (you might want to use one that's washable) and outlining both eyes to become one of the Black Eyed Peas? If there's something green around to throw on, that's a plus.
Smarty Pants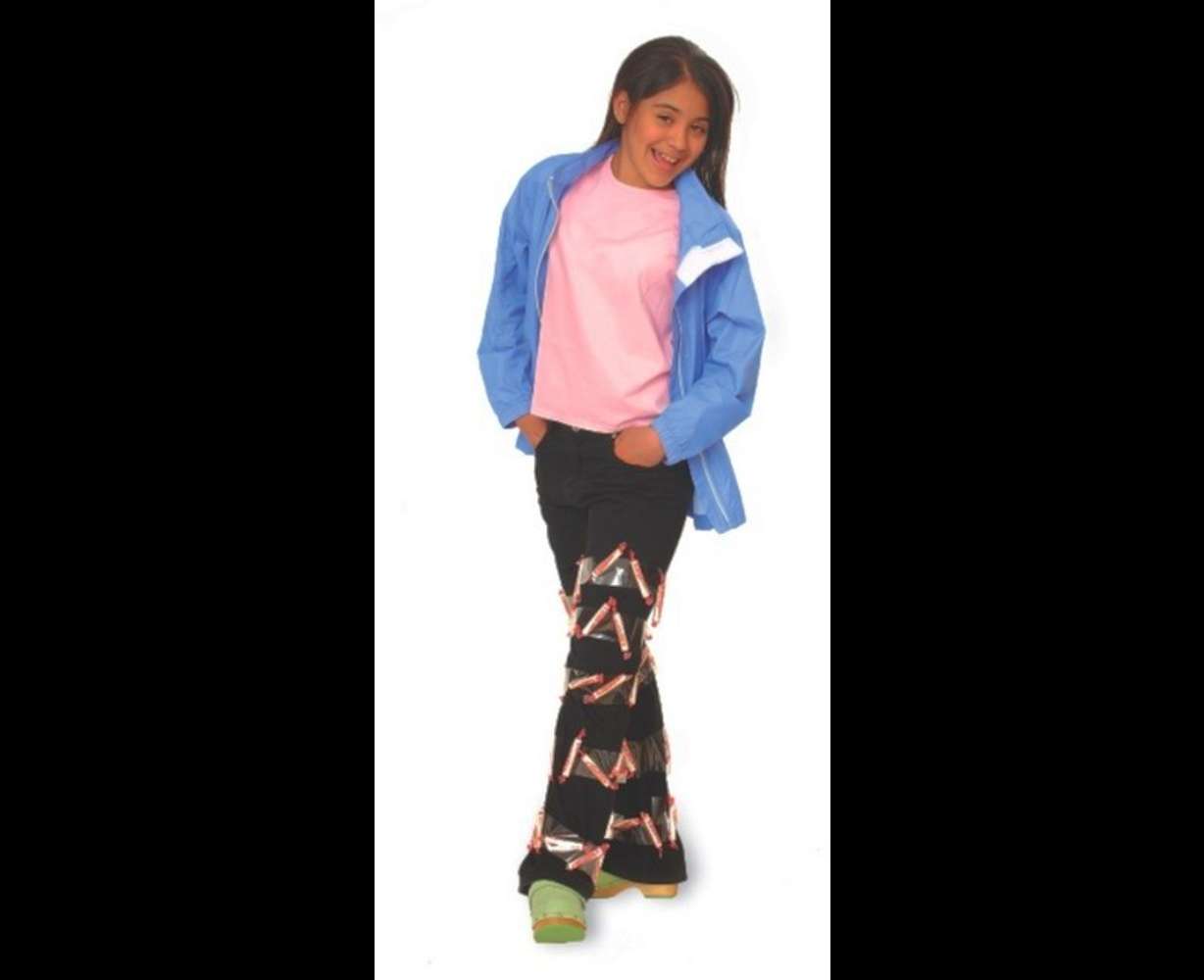 Do you have access to some of the Smarties candy? A few taped onto sweatpants can transform a body into a "smarty pants."
Roadtrip
Another simple idea includes gluing or taping little cars onto a pair of gray pants and a sweatshirt for a "roadtrip" look.
Quarterback
An oversize quarter pasted to the back of a hoodie or T-shirt can turn somebody into a "quarterback" with ease.
Grapes, bubble baths and jelly beans
With a little more time and some balloons, you can transform a child or teen into a bunch of grapes (using purple or green balloons) or a bubble bath kid (using white or pink balloons). Blow up the balloons and, using safety pins inside, pin the balloons onto a sweatshirt. For more bath effect, add a bucket with straps but remember to take doors and sitting into consideration.
With a bunch of colored balloons, you can make someone into a bag of jelly beans.
Costumes for girls
A couple of easy suggestions for little girls includes using skirts, scarves and costume jewelry to make them a gypsy or a beauty contest winner. Nearly every household has something gauzy or frilly in the attic or closet that can work as a gown. Pipe cleaners make great crowns.
For the "spa princess," you only need a warm robe, slippers, some creamy goo (it could be pudding or finger paint) and a big smile.
Costumes for boys
Cowboys, farmers and construction workers only need hats and overalls and maybe a little hayseed.
Impromptu costumes are cheap and generally make the best memories.
Just let 'er rip.
CLICK HERE for detailed instructions and other ideas.
---
Sharon Haddock is a professional writer with 30 years experience, 17 at the Deseret News. Her personal blog is at sharonhaddock.blogspot.com.
×
Photos
Most recent Family stories