This archived news story is available only for your personal, non-commercial use. Information in the story may be outdated or superseded by additional information. Reading or replaying the story in its archived form does not constitute a republication of the story.
SALT LAKE CITY -- What would you do if you were a business owner and one of your most valuable employees was under contract for the next three years but decided he didn't want to work for you anymore and threatened to retire unless you sent him to a competitor?
This is the awkward situation Cincinnati Bengals owner Mike Brown recently found himself in when, during the preseason, his star quarterback, Carson Palmer, decided retirement sounded like a better option than continuing to get his head knocked while playing for the Bengals. After initially scoffing at the idea of trading his franchise player, Brown traded Palmer to the Raiders this week in exchange for two draft picks (one first-round pick and one conditional second-round pick).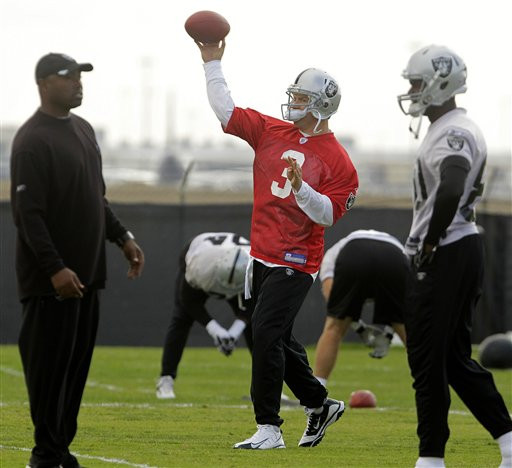 It's not necessarily a bad deal for the Bengals, and the panicked Raiders (who lost starting QB Jason Campbell to a season-ending shoulder injury last Sunday) may have overpaid for the possibly over-the-hill Palmer, but it does bring to the surface a problem that has slowly been rising in professional sports.
Contracts don't seem to matter much anymore.
Now that is certainly a relative statement. In the NFL, the majority of the contracts are not guaranteed and owners can rip contracts up at the drop of a hat if they feel so inclined. But as the proprietor who takes on the financial burden and risk of signing a player to a massive deal, the right to cut an underperforming player seems to be justified.
What doesn't sit very well, however, is the tendency many athletes in professional sports have developed of signing a contract and either sitting out in hopes of renegotiating a new deal after a brief period of solid performance or walking away from the deal altogether.
The irony here is the Bengals extended Palmer's contract in 2005, when Palmer had three years left on his original deal. The massive agreement gave Palmer the ability to make $118.5 million over the course of nine years and included a lump sum of $15 million as a signing bonus.
Six years later the tables were turned, as Palmer found himself with three years remaining on the reworked deal at the end of last season. Instead of honoring the remaining terms and staying loyal to the franchise that made him a multimillionaire, Palmer turned and ran.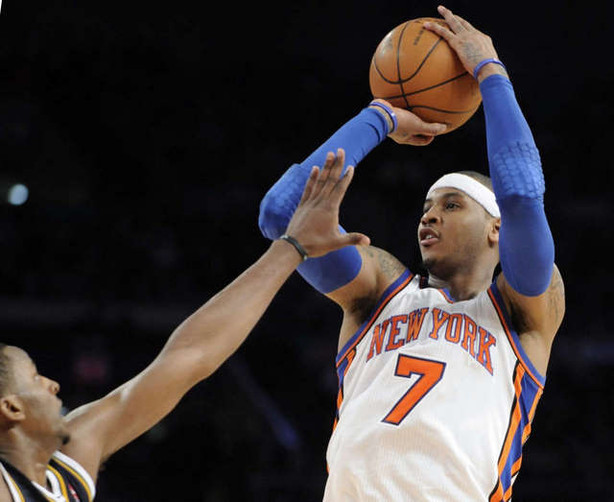 We've seen this happen in the NBA, as Carmelo Anthony held the Denver Nuggets hostage this year, informing them he would exercise his opt-out clause and sign elsewhere as a free agent at the end of the season. Anthony gave the Nuggets a list that basically included one team: the New York Knicks.
Left with the option of either losing their superstar altogether or salvaging something through a trade, the Nuggets shipped Anthony off to New York in order to receive some value in return before Melo bolted.
Deron Williams was never as direct with his desire to play elsewhere as Anthony was, but the feeling among people inside the Utah Jazz organization was that after this last season, Williams would have wasted no time looking to sign in a bigger market with a better team.
Terrified at the thought of replicating what happened in Cleveland (with LeBron James) and Toronto (Chris Bosh) the Jazz did something they do not usually do: They made a bold move. Deron Williams is a superstar. He is a superstar whom the Jazz drafted and paid handsomely. But the Jazz felt they had no choice but to trade Williams (while still under contract) to the New Jersey Nets, in fear of spiraling into NBA obscurity.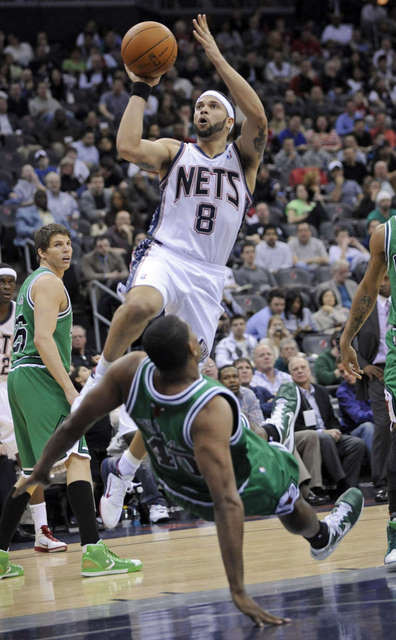 Free agency is an important right for players. Everyone should have the chance to pursue better employment opportunities and be compensated appropriately for their abilities. But Palmer's choice to walk away from the last three years of his contract (and the situations involving Anthony in Denver and Williams here in Utah) are examples of employees under contract holding a gun to the head of their employers while demanding that their situations change, and fast.
The problem for owners and team management is what do you do when your star player wants out or won't play unless you change his situation? Do you give in to the demands of the player and pay them more money, as the New York Jets did for Darrelle Revis two years ago? Do you trade the player on a hunch, as the Jazz did with Williams? Or do you take the chance the player will resign, and run the risk of what happened to the Orlando Magic when Shaq bolted to the Lakers in 1996?
Owning a professional sports team is a risky proposition. Most owners don't get into sports to make fortunes. They have already made their money through different avenues and are looking for something fun and exciting in which to invest. Any competent businessman will tell you to do something different with your money if profit is your sole purpose.
While every league has different rules and guidelines when it comes to player contracts, no league has a monopoly on players who refuse to honor the contracts they sign.
Maybe it's time to bring back the pinkie swear. Because really, what's the difference?
×
Related Stories