This archived news story is available only for your personal, non-commercial use. Information in the story may be outdated or superseded by additional information. Reading or replaying the story in its archived form does not constitute a republication of the story.
SALT LAKE CITY — In the last non-conference game of the season for the Utes, they travel to Pittsburgh for a rematch of last year's overtime thriller at Rice-Eccles Stadium. Todd Graham is the new head coach for the Panthers, who now have a completely different look from last year's team. With that in mind, this year's game will have a different look to it as well. In our weekly five-question preview, we tell you what to expect in Saturday's game at Heinz Field.
What did we learn from Utah's game against Arizona State last week?
The Utes can compete with the top-tier teams in their division if they can hold on to the ball. With a few minutes to go in the third quarter, the Utes held the lead in the game and could have kept it if they could have held onto the ball.
Utah's run defense is fine. After the Washington game, during which Chris Polk ran all over the Utes, Ute fans were very worried about their team's run defense. Their game against the Sun Devils eased those worries, as the Utes held ASU to a total of 74 yards.
The secondary has work to do. The Sun Devils carved their way down the field whenever they felt the need to throw it downfield. That may be attributed to the youth of the secondary, but they better grow up fast if the Utes want to make a bowl game.
What lingering questions do we still have about Utah?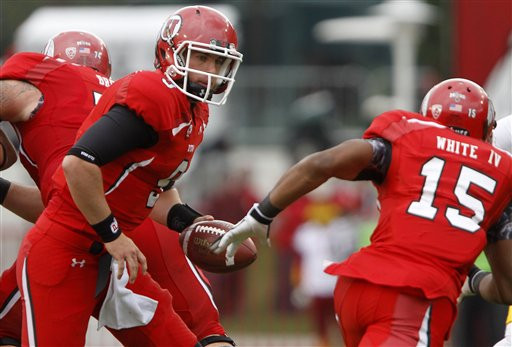 Who is Jon Hays? Hays looked good during large portions of the game on Saturday, but the pick in the end zone to end the first half really hurt. He forced a few throws that turned into interceptions, but that comes with making your first major college football start. That should get better as time goes on.
Is John White IV for real? White has excelled against lesser defenses, but he's had trouble with some of the bigger teams like USC and Arizona State. He is going to need to be more consistent if the Utes are going to be able to move the ball.
What can Utah expect from Pittsburgh?
Pitt doesn't care how good Utah's front seven is, they have to establish the run if they are going to be effective offensively. Expect Ray Graham to have a little bit more success than Cameron Marshall did last week, but he won't have the success Polk had against Utah. Graham is a more talented runner than Polk, but the Pitt offensive line should present less of a challenge than Washington's did.
A lot of physicality. Pitt is not fast, nor are they all that big. Welcome to Big East football. That said, they are very physical. They have to be if they are going to compete.
A lot of quick passes. Todd Graham's offense involves a lot of quick, short passes. Tino Sunseri is a prototypical Big East/Big 10 quarterback with limited downfield throwing ability. Expect to see a lot of short passes to Ray Graham and others, especially early.
What can we expect from Utah against Pittsburgh?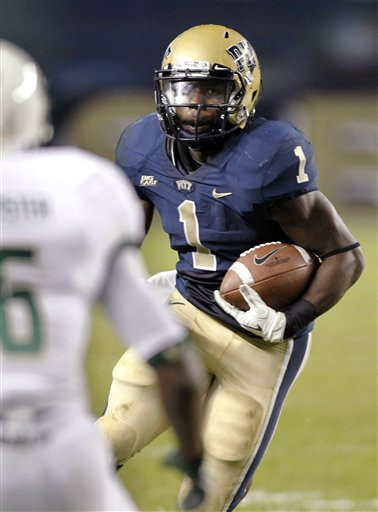 More downfield passes. Now that Hays is at least mildly settled in as the Utes' quarterback, expect to see some more downfield throwing. Pitt is not anywhere near as fast defensively as Arizona State, Washington or USC. The Ute wide outs should be able to create some space deep in the Pitt secondary.
Pressure on Sunseri. The Pitt offensive line is depleted and it wasn't very strong to begin with. They have given up 28 sacks on the season which is the worst in the nation. Expect the Utes to be able to get to Sunseri at least occasionally on Saturday.
A better output from the run game. White should be able to get more on track this week than last week. Utah's offensive line should get some good push against the Pitt defensive line.
More points than normal. This may be one of the best matchups of the year for the Ute offense. It's not that Pitt's defense is talentless, but the Utes match up very well with the Panthers and should be able put up some points on Saturday.
Miscellaneous:
Game Time: 10 a.m. MT
TV: ESPNU
Utah is 2-0 all-time against Pittsburgh, both wins coming within the last decade (the first in the 2005 Fiesta Bowl, 35-7, and the second coming in last season's opener, 27-24, in overtime).
Pittsburgh plays at the same stadium (Heinz Field) as the Pittsburgh Steelers of the NFL.
Through the Utes first three games, they were +9 in turnover margin, the last three they have combined for a -9 in turnover margin.
Utah is the first team from the current Pac-12 to visit Pitt since 1995 (Washington State).
Ray Graham is second in the country in yards per game at 149.3 and first in the country in total rushing yards at 899.
The game on Saturday is Pitt's 2011 homecoming game.
Utah is 8-0 all-time against current Big East teams.
Ute Injuries: Freshman punt returner, Charles Henderson, is out for the season after injuring his knee against ASU; running back, Taunki Vakapuna (ankle), is out this week; safety, Keith McGill (shoulder), is doubtful for the game; receiver, DeVonte Christopher (ankle), is questionable for Saturday.
With no classes due to fall break this week, the Utes have been practicing at 10 a.m. to prepare for Saturday's 10 a.m. MT start.
Utah is 6-12 all-time in games played in the Eastern time zone.
Utah is 1-0 on ESPNU (vs. San Jose State in 2009).
Conclusion:
The Utes are desperate for a win before hitting the Pac-12 stretch run. It is never easy to travel across the country and win, but the Utes match up very well against Pittsburgh. Utah stops the run as well as anyone Pitt has played, but Graham will present as good of a running threat as the Utes will see all year. This game will come down to two or three big plays. If the Utes take care of the ball better, they should be the team making those big plays.
Trevor Amicone is the sports director at 88.1 Weber FM "Ogden's Radio Station" and host of the sports talk radio show, "Fully Loaded Sports with Trevor Amicone". Find more of his blogs at TrevorsTopTens.com. Follow him on Twitter at @TrevorAmicone
×
Related Stories