This archived news story is available only for your personal, non-commercial use. Information in the story may be outdated or superseded by additional information. Reading or replaying the story in its archived form does not constitute a republication of the story.
SALT LAKE CITY - Over the last few years, the margin of error for the University of Utah football team was rather large.
When the conference schedule is littered with the likes of Wyoming, New Mexico, UNLV and (insert mediocre Mountain West Conference football team here) a team has the luxury to make some mistakes here and there, overcome them, and possibly win.
The talent gap between the Utes and the majority of their MWC counterparts was sizeable and noticeable, allowing them the ability to overcome errors in mentality and execution while staying competitive.
With back-to-back eye-opening home losses to the Washington Huskies and the Arizona State Sun Devils in consecutive weeks, Ute fans have been given a very rude awakening to the new era of football up on the hill. This is the Pac-12, and the days of "glorified byes" are gone.
Playing USC on the road in a hard-fought close contest was enough to give Ute fans hope of not only competing in the conference, but also potentially winning the Pac-12 South title.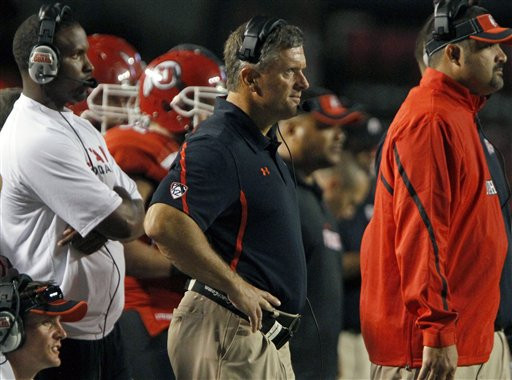 It's time for that talk to subside, as the Utes have yet to prove they even belong in the conference by dropping their first three conference games. Add the season-ending injury to starting QB Jordan Wynn to the losses, and what they're left with is a serious redefinition of initial preseason expectations.
In many circles, "Pac-12 South Title" has been replaced with "bowl eligible" in the conversation. That's what a healthy dose of humble pie will do to someone.
What the Utes need now is a win in any way shape or form against a conference foe.
The good news is Utah appears to line up well with their Pac-12 opponents.
The Utes haven't failed to match physicality or speed from any of the three teams they have faced in conference play, but horrible mental errors, turnovers (10 in the last two games) and untimely penalties have doomed the Utes, while their seasoned and talented opponents have been more than willing to take advantage.
Quarterback is the most important position in football, if not all of team sports. And what Utah is now left with is a starting QB in Jon Hays who, as of just a few short months ago, was an ex-junior college football player looking for a place to play after Nebraska-Omaha dropped its football program.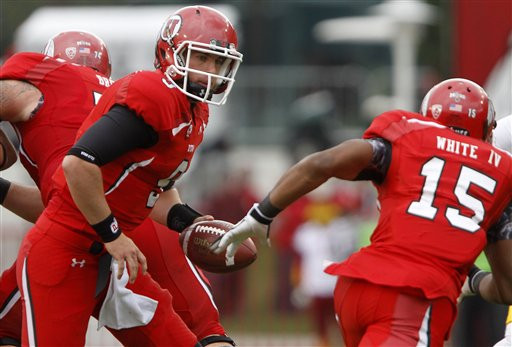 In Hays' first career start against ASU he showed some promise, but threw three interceptions that overshadowed anything positive he was able to accomplish. Hays has a strong arm and appears to possess very solid mobility, but he needs to take care of the football and make better decisions if Utah wants to compete. He is as vital as any other player on the roster for the rest of the season, as he now has the keys to the car.
Utah head coach Kyle Whittingham has always maintained that preseason polls are meaningless, and often times we don't know how good (or bad) teams are up until about the fifth or sixth week of the season, which is where the Utes now find themselves.
After five weeks, the Utes are sitting at 2-3, winless in conference play, with a tough road challenge ahead at Pitt on Saturday. They have yet to beat a good football team so far this season. Then it's back to Pac-12 action, where the Utes need to prove that they are who most people believed they could be: a team capable of consistently competing and beating Pac-12 football teams.
The schedule evens out a bit with the likes of Oregon State, UCLA, Washington State and Colorado ahead. The toughest portion of the season for Utah is behind them. For this season at least, the Utes don't belong in the same conversation as the Pac-12 elite, but wins against the lower-level teams in the conference would at least allow them to save face, show that they do belong, and prove the last two games anomalies.
It's one thing to occasionally beat a BCS conference team here and there over the course of a few seasons, but it's a much different ball game when a team faces those same teams week in and week out.
This season is the first step in the process that is Pac-12 football for the Utes. It's important to think big picture as the days of boring Saturday's watching Utah dominate mediocre MWC football teams are gone.
And so is the margin for error.
×
Related Stories