This archived news story is available only for your personal, non-commercial use. Information in the story may be outdated or superseded by additional information. Reading or replaying the story in its archived form does not constitute a republication of the story.
BOUNTIFUL — Over 300 Utahns are waiting for a kidney transplant, but a Bountiful woman doesn't have to wait for a match. She's getting one from a stranger who credits NBC's weight loss reality show "The Biggest Loser" for being able to help her help others.
Kalynn Olsen has been living with Type 1 diabetes for 30 years. Seven months ago, she got some bad news.
Olsen was told her kidneys were functioning at 11-percent and it was time for a transplant — the doctor didn't mince words.
"The very first thing she said to me that day was, 'Have you considered dialysis or a transplant?' She didn't lead me on at all," Olsen said.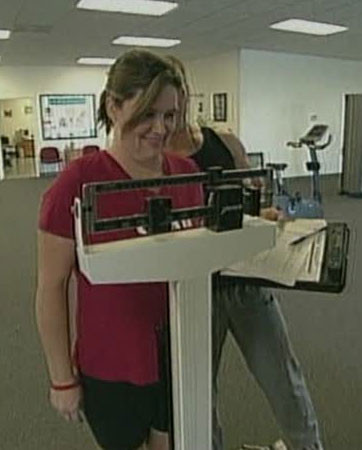 Stunned, Olsen sought help from some of her siblings who might be likely donor candidates. But there was no match.
Several days later, Olsen was making sandwiches at the Bountiful restaurant where she works when she found the person who would be the perfect match.
"I was here at work, and one of my customers had come up to me, and we were just talking in passing about life in general, and I had mentioned to her that I needed to have a kidney transplant. She said, 'Oh, I want to give you my kidney,'" Olsen recalled.
That customer was Heather Hansen, a former Biggest Loser contestant from season three.
Hansen credits the show with helping her lose weight. It changed her life, now she says she can change the life of others.
"She was the first person to be tested, and she was a match. It was amazing!" Olsen said.
Olsen's husband and daughter are pretty amazed too.
"When I found out that she found a donor, wow! It was an eye-opener," her husband, Paul, said. "That was amazing. It changed our lives immensely."
"We're so grateful for Heather and what she's decided to do," said Shannon Nelsen, Olsen's daughter.
Olsen's kidney transplant is scheduled for Oct. 18.
Meanwhile, KSL News spoke to Heather Hansen by phone, and she said she's ready for the surgery. She didn't want to be interviewed on camera because she says she wants to keep the focus on Olsen and others like her who are in desperate need of transplants.
Email: lprichard@ksl.com
×
Related Links