This archived news story is available only for your personal, non-commercial use. Information in the story may be outdated or superseded by additional information. Reading or replaying the story in its archived form does not constitute a republication of the story.
SALT LAKE CITY -- Ranking five movies to see before one die shouldn't be about favorites necessarily: It should be about unique movies that defined genres and those perhaps not widely known or appreciated.
Such is true of the following list of Top 5 Movies to See Before you Die.
Crouching Tiger Hidden Dragon
"Crouching Tiger Hidden Dragon" is a film that hit so many classic story frames, universal conflicts and timeless themes, and it did it all with acting, cinematography, writing and effects that seemed like fluid poetry.
Made in 2000 with a story line set in the Qing Dynasty (1779), the movie accomplishes so much more than a practiced, period Asian tale. The title of the film, a Chinese proverb which speaks of hidden meaning in people, describes the story so well.
As the characters and audience alike discover the character's hidden inner selves, the story unfolds in a gripping way, with many layers of concepts that translate across any cultural barrier.
The comprehensive life experiences of love, betrayal, anger and self discovery that are presented so beautifully in the film can speak to any person. Stereotypes are broken in "Crouching Tiger Hidden Dragon," whether that be how a film from Asia presents itself, what a period film is like or what an action/love story should be. And this timeless film breaks all these stereotypes in a way never quite seen before.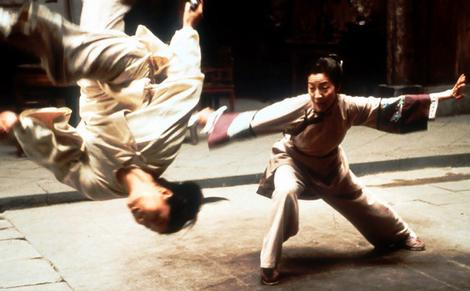 Considering its comparatively low budget, camera views, cinematography and effects are out of this world. Like the point of the film itself, each scene becomes an unexpected or hidden surprise for the viewer with each one unlike the one before it.
What makes the film most memorable, however, are the deep associations created with each character. From the villains to the heroes, the acting is so resoundingly deep and real, life is breathed into what could be stoic classical character types. Chow Yun-Fat, Michelle Yeoh and Zang Ziyi lead a strong cast from exciting beginning to the emotional end of the film. These actors transcend expectation and forge a theme and film type of their own.
The Royal Tenenbaums
Of course, one must see "The Royal Tenenbaums."
Generally regarded as a Wes Andersen favorite, this film best exemplifies the unique brand of film the director is so well known.
User's Top 5 Lists
Andersen films are unlike any other except for other Andersen films, and this generally doesn't weigh them down.
"Royal Tenenbaums" assembles the quirky group of characters and actors together better than all his other films. Each emotionally maimed child of Royal, whether that be his adopted daughter or the young son he shoots with a BB gun, they all develop in a charmingly bad way from the dysfunction.
As the relationship-handicapped family groups together again in the house of their childhood, irony and off beat hilarity ensue.
Andersen film's are flanked with his favorites, but most actors see it as a mark of achievement to play a weird character in one of his films. From Cate Blanchett, Andersen favorite, Bill Murray, to less obvious choices like Gene Hackman (who won a Golden Globe for his performance) and Gwyneth Paltrow in "Tenenbaums."
As the "Tenenbaum" group of actors cleverly interpret each unique role, the audience finds a favorite dysfunctional family member to identify with, sympathize with, adore or hate.
What are your 5?

What 5 films would you put on your list to see before you "kick-the-bucket?" tell us on the comment boards and Facebook and we'll highlight some lists on the story.
And naturally, the micro-managed art that is a Andersen movie set makes the dark comedy that much more endearing and fun. One of the most beloved scenes are those of the children's bedrooms which are accompanied with narration regarding their accomplishments and respective histories.
"The Royal Tenenbaums" is the easiest, most fun Andersen film to watch and certainly to laugh at.
Dr. Strangelove or: How I learned to Stop Worrying and Love the Bomb
Though deliberately set in black and white, viewers of any film era can appreciate and enjoy "'Dr. Strangelove or: How I learned to Stop Worrying and Love the Bomb," a 1964 satirical take on cold war issues.
The story surrounds the situation of the U.S. in nuclear threat against the Soviet Union. Set in situation and war rooms, the movie moves along with characters dancing in different ways across the screen.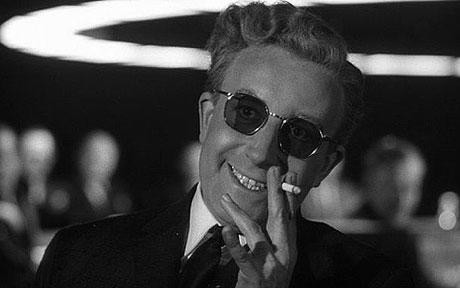 Peter Sellers, best known for his hilarity in the original "Pink Panther" series takes his comedic and observational genius to not only bring life to Dr. Strangelove but also Group Captain Lionel Mandrake and President Merkin Muffley in the film. He does so in the most enjoyable way.
Rightly labeled dark political satire the film leaves each viewer, gripped, wondering, analyzing and entertained.
Romeo and Juliet
The 1996 "Romeo and Juliet" Baz Luhrmann film may have been a favorite of 90s teen girls everywhere, but don't let that fool you.
Easily, the best Luhrmann film to date, like "Tenenbaums," "Romeo and Juliet" is a defining jewel in the concise personalities of its creator's films.
But of course, the excellent acting, script and directing aren't what make this film outstanding and notable: it's the presentation. The costumes, sets, shots of Mexico City, clever use of Shakespearean description and character classification are sewn together so precisely that the result looks as effortless as Leonardo DiCaprio's strategically tousled hair.
One of the most loved parts of the film and definitely most important is the music. Luhrmann has often stated the importance he places on the music in his films as well as the inspiration he garners from it. This is definitely seen in his other films.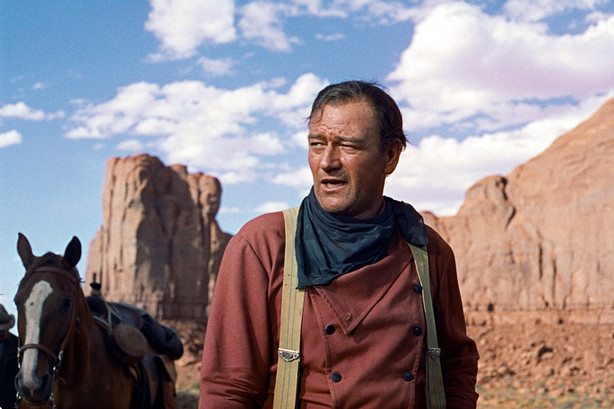 The placement of contemporary music, the movement of characters into the modern and the colorful bright palette in each scene make this Shakespearean translation a classic.
The Searchers
"The Searcher's" is arguably one of the most important if at least not influential films of all time. Going so far beyond a mere Western, the mores', use of camera and character relationships set patterns for film, still followed today.
One only needs to watch the symbolic and significant opening scene of "The Searchers'" to find parallels to other great classics such as "Lawrence of Arabia."
Though not the first to do so, "The Searchers" examines racism in a very bold and unprecedented way for its time. The commentary touches miscegenation and even genocide in a smart and non-obvious way. Dignified performances from the cast bring these issues to light in a compelling and graceful way throughout the film.
"The Searchers" entertains in the most noble way a film can.
Livi Whitaker is a freelance write and authors positive blog for all things lovely, www.thebrightbit.com
×
Related Links