This archived news story is available only for your personal, non-commercial use. Information in the story may be outdated or superseded by additional information. Reading or replaying the story in its archived form does not constitute a republication of the story.
SALT LAKE CITY — We've all been seated next to someone at a restaurant who has disrupted our meal — a crying baby or someone talking loudly on a cell phone. But did a St. George restaurant cross the line in encouraging a party with two mentally disabled women to leave?
We're not using the restaurant's name in our story, because that is not what the family of the two girls wants it to be about. They want you to take a moment and think about how this situation should have been handled and how all businesses should treat the disabled.
Lara and Melanie Reber love nothing more than being in the community, meeting people and getting to know everything about them. That's why what happened at a family-friendly chain restaurant caught one of their coaches by such surprise.
Lara and Melanie had been golfing with the Special Olympics and were celebrating. "Melanie had yelled a couple of times, nothing a small child wouldn't do," said Jenna Nielson, program manager at Danville Services.
Nielson says the manager came over to her and asked if Melanie was OK and gave her a "weird look."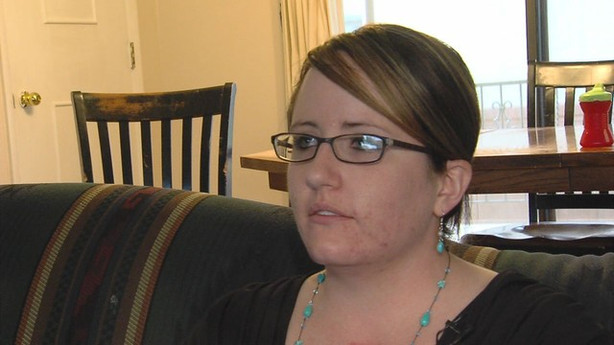 "I told him she was fine, and he asked if we were leaving, and I said yes, and he said he'd had complaints," Neilson recounted.
It's a call that restaurants have to make carefully: How disruptive is too disruptive? And what situations call for special consideration?
We see it in headlines across the nation, examples like: children under the age of six banned from a Pittsburgh restaurant, and an actual no-cell phone contract diners must sign at a Washington, D.C., restaurant.
So what about this situation? Was the restaurant over the line? Our KSL Facebook page quickly brought in more than 100 responses.
One poster said, "We should also consider the fact that others have also paid to eat there and deserve to be given the appropriate atmosphere that they expected."
Many jumped to the defense of Melanie.
"Truly selfless and genuine people place importance of others before themselves," one poster said.
"She has a right to be there as much as anyone, and they should accommodate her needs," another posted.
The restaurant's president ended up posting a public apology on Facebook following complaints from Nielson and others who learned what happened. Now, she and Melanie and Lara's family hopes their story will encourage all businesses to be more aware of the mentally disabled.
"There's nothing wrong with them. They're not scary people," Nielson said, adding that people should be accepting, kind and patient with them.
"Everyone can do better," Nielson said.
KSL News also talked to the Utah Restaurant Association Tuesday about etiquette in restaurants. Administrators their said they know of no place in Utah with a ban against children or cellphones, so far. They say it all comes down to making customers feel comfortable and accepted.
Email: sdallof@ksl.com
×