This archived news story is available only for your personal, non-commercial use. Information in the story may be outdated or superseded by additional information. Reading or replaying the story in its archived form does not constitute a republication of the story.
SALT LAKE CITY -- Friends of this week's High 5 recipient call her Super Woman and say the Red Cross office where she volunteers would fall apart without her.
They say Wendy Griffin is the type of person who goes out of her way to help everyone, takes her work home with her, and works much more than she should. But Wendy says it's just a way of life.
---
She is just an awesome person. She does anything for anybody.
–Kristen Garcia
---
"I think you have to have a reason to get up in the morning," she said. "And giving back to your community is really important. They give me so much; all I can do is give back."
Wendy works at least 30 hours a week as a volunteer at the Red Cross. She also volunteers at a local elementary school and at the Veterans of Foreign Wars. She's a proud veteran who was injured in the line of duty, but her injuries don't slow her down a bit.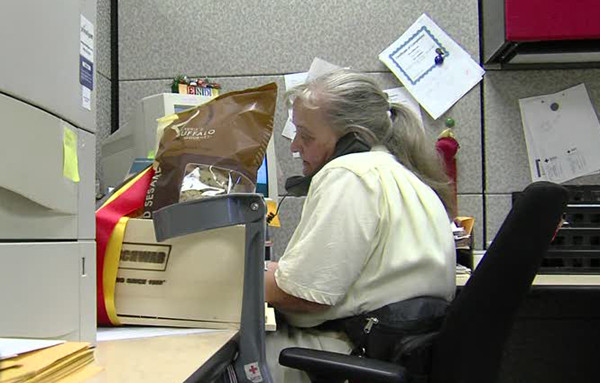 "She doesn't let them get in the way at all," said Kristen Garcia, who nominated Wendy for the High 5. "She is just an awesome person. She does anything for anybody. I think if more people were like her, this world would be better. Definitely."
As a thank you, Wendy received a gift basket from our High 5 sponsors, Les Schwab.
If you know someone who deserves a High 5, nominate them here.
×
Related Links