This archived news story is available only for your personal, non-commercial use. Information in the story may be outdated or superseded by additional information. Reading or replaying the story in its archived form does not constitute a republication of the story.
Thursday, Oct. 13, 12:20 p.m.Food
I'm pretty sure food is my biggest motivation. And I'm pretty sure this is a problem.
Halfway through my workout today I was beat, tired, worn out. But I knew I had to power through. So I dug deep looking for motivation and I started thinking about what I would do after the workout and.... I thought of food. Lots of amazing, delicious food.
I wanted to buy a bag of Lays Kettle Cooked Sharp Cheddar. Those are my favorite. I can down a bag in a few hours, then look longingly at the second bag I bought. That lasted about a second, then I started thinking about all the food places I would drive by on my way home. Einstein's Bagels came to mind. So did about 10 other restaurants.
So there I was, halfway through my workout thinking about food. Chips, cheese burgers, popcorn, M&M's, Eggs Benedict, pizza, anything fried. Meanwhile I'm out of breath trying my hardest to make it through this workout.
I try to eat healthfully. I really do. I have baby carrots, broccoli, bell peppers, soy beans, boca burgers, almonds and lean turkey meat in my fridge. But, I've also got Cap'n Crunch, Cinnamon Toast Crunch, Oreos, Ramen and Spaghettio's laying around.
So my battle of mind over body continues. I very much want to crave healthy foods and eat like I'm in the running for America's Next Top Model. But, I've got the mind of an eater who is on her way to being the next contestant on The Biggest Loser.
So, I don't know where to go next. Curb my eating issues. Or, work harder at the gym. At least I've got a super hard workout in my corner as a secret weapon. So when I think that since I just worked out, I can eat like a marathon runner with no repercussions ... I'll try to instead think - I just worked out I'm going to make it worth it.
Because each workout is a gift I'm giving myself. And each one should be worth it in the long run. A healthy mind, body and spirit.
---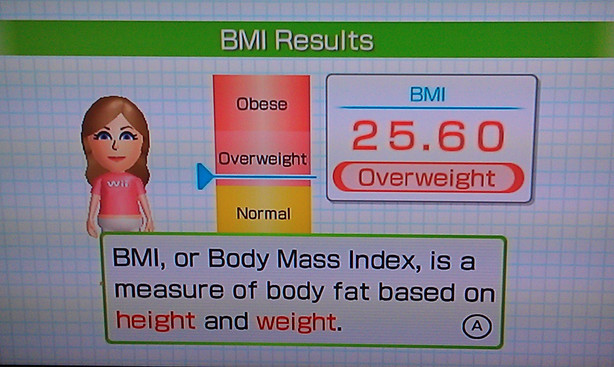 Update: 2 weeks - no change - - - - - -
Tuesday, Oct. 11, 10:00 a.m.
Mind Over Matter
I can feel I'm getting physically stronger. Each Karve workout I'm able to do a little more with the different exercises.
The only problem: you only work as hard as you want - there are no weights - just you.
So, for me that can easily turn to my mind telling my body to take a break. Or not push myself as hard. The more you put in, the more you get out of the workouts.
What I need is a mind trainer to get me thinking 'not only can I do this, but I'm going to push harder for longer.'
I'm a work in progress and I hope each day I'm succeeding a bit more. Time will tell.
---
Wednesday, Oct. 5, 8:35 a.m.
Change
It's been a week now.
I've gone to 4 Karve classes and I think things are changing. That or I'm being my own worst enemy and not really pushing myself as much as I should. Which in my pessimistic world, is more likely.
At my class yesterday - yes my body legs were shaking, I could hardly stand and I was panting like I'd just run a mile (which is a lot of work for me). But at the same time I felt like I should be more tired, I should be pushing myself more! Each time we went to a new pose, I tried my hardest, but then also tried hard not to over exhaust myself. Because, I knew - or probably kept telling myself, 'don't get too tired, you're not done yet, save some energy for the next set!' When really I should be telling myself - 'push harder, try harder, you're doing great, keep going!'
As much as I don't want to rely on a scale or my weight to gauge success… I'm going to get on the scale today and check to see what kind of progress I'm making - and whether Wii Fit says I'm still overweight.
---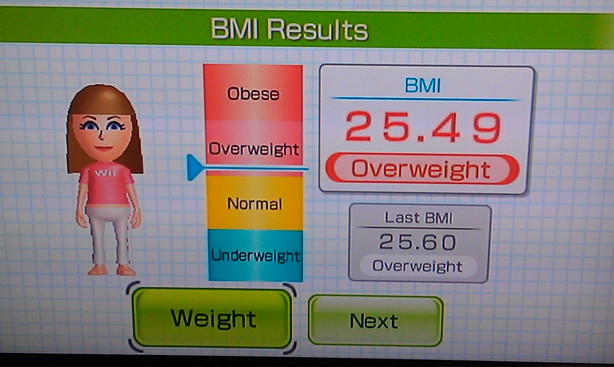 Update: 1 week's progress!
---
Saturday, Oct. 1, 11:54 a.m.
It's just an hour.
An hour is a decent amount of time to spend working out. When I used to go to the gym I would give myself an hour. I'd take on the treadmill. Check the time. Lift some weights. Check the time. Walk around. Check the time. Lift some weights. Leave.
Yes, there would be people who started working out before me. And typically they'd still be there after I left. But not me. One hour.
Karve is a one hour class. There is no walking around and no checking the time, that's for sure.
The hour I spend at the Karve studio is both the fastest and slowest of my day. The most productive and most exhausting.
The workout goes so quickly. Just when I'm ready to collapse from exhaustion during thigh workout, it's done and we are stretching. Same with the arms, seat and abs. I'm just hitting my wall. Ready to lay on the floor and give up. But I don't need to give up. Because I've succeeded. I've completed that part if the workout. Victory!
In that hour so much is packed in. You literally work your entire body. Time flies. I get more accomplished in that hour than most hours.
Working out is a sacrifice. I sacrificed time from my weekend for this. But, was it worth it?
Had I not gone to workout today what would I have done with that extra time?
Well, I likely would have ignored my laundry. Chose not to go grocery shopping. Definitely would have not cleaned. Pretty sure with that one hour sacrifice I would have wasted at least two or three hours laying on the couch working my remote control.
Now I'm motivated for the day. And excited to continue sacrificing TV time for me time.
---
Thursday, Sept. 29 12:15 p.m.
The Morning After
Waking up after my first Karve workout was so much worse than I thought it would be. I mean, it's bad in a good way. I've had super hard workouts before where I'm so sore I can't walk up stairs, or shampoo my hair.
This was a totally different kind of sore.
My ribs are sore, or some kind of muscle under my ribs.
My legs are tired - but muscles I've never felt before or didn't know existed.
I'm sure that's a good thing, but I also feel that's a bad thing. How have I been this lazy and out of shape for more than two decades that finally I'm feeling these muscles for the first time!
I'm taking today off, hoping to recover a bit more before heading back to the studio. And, I'm hoping this time I can complete more of the movements and push myself harder. Then again, I'm also hoping I'll be able to walk and have a complete range of motion of my limbs for the next month.
The journey continues - tomorrow. Today, I rest!
---
Wednesday, Sept. 28 11:17 a.m.
Classes Are Scary
For the first time in my life I went to a workout class by myself. It wasn't yoga, or step aerobics. Not Zumba or Pilates. It was Karve. And, it was one of the hardest things I've ever done.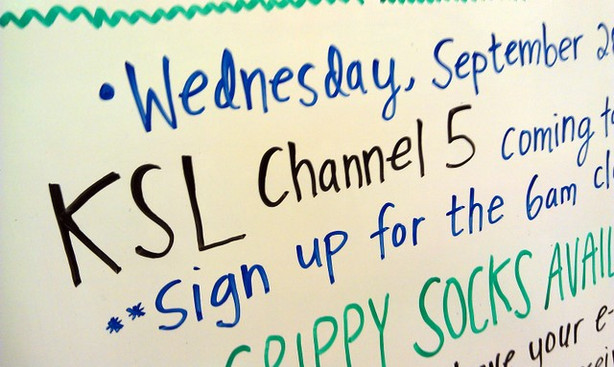 Workout classes have always made me nervous. I always feel like if I go I'll look like a fool. Or, I won't know the right moves, I'll sit in the wrong spot or everyone in the class is friends and I'll stick out.
I've gone to a few yoga classes with my mom and sister. Or pilates with a friend. But I've always had that support of a friendly face. And, honestly I could take it easy during the class if I wanted to.
So, today I went to my first Karve class. I didn't know what to expect going in. But, I did know what I was worried about.
When I got to the class most of my fears started going away. Everyone was very nice and helped me find a spot, get the equipment I needed and helped me get started.
Then the actual workout started. Within the first five minutes I was exhausted. All my muscles were shaking, I was out of breath and sweating. I felt like each pose we did was harder than the last. And, right as I felt like I wasn't going to make it we would move onto a new pose. I always felt like I could keep going.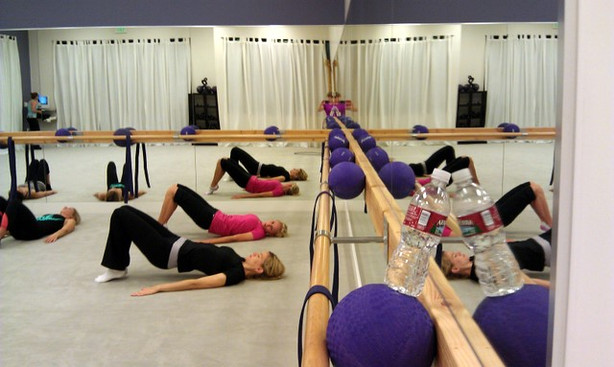 And, my fears of not knowing the right moves - well those went away too. When I felt like I was doing something wrong the instructor was right there to correct my form.
The workout was very intense. I haven't worked that hard since post-game conditioning that I did in high school soccer.
I'm really looking forward to my next workout. But, I'm nervous at how sore I'm going to be tomorrow morning.
Stay tuned!
---
Tuesday, Sept. 27 11:27 a.m.
I'm starting a new journey.
It's one that I'm both nervous and excited for.
Tomorrow I'm facing my fears of weight, body issues, and workout struggles.
I'm 26 years old and I'm overweight.
I've struggled with my weight for as long as I can remember. As a kid I was active. Played soccer, was on the swim-team. But more than sports, I loved to eat. My family owns a restaurant so growing up I never had to 'eat what was in front of me.' Family dinners were had at the restaurant, if I wanted pancakes for dinner that's what I had. I'd go through stages of eating Club Sandwiches for months on end - until finally my dad put Stephany's Clubhouse on the menu.
So, as I got older I got fatter.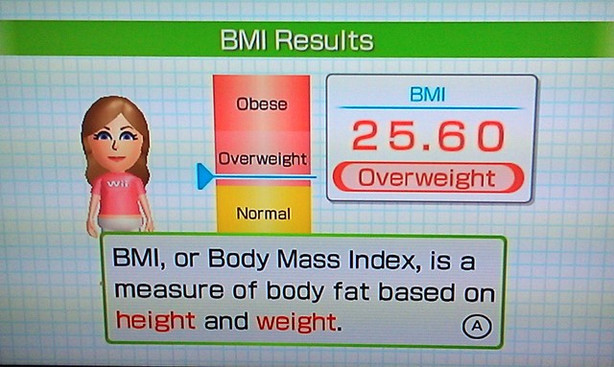 Then, I went to college. I was eating ramen noodles, three times a day and going to the buffet style cafeteria. I'd go to the gym once a week. Maybe. I spent my free-time watching TV or reading Star Magazine. Instead of working out.
To curb the weight gain my roommate and I started making up diets. From the Green Tea Diet (drinking green tea and nothing else. This lasted about 1 day.) To the Jello Diet (I'd skip breakfast and only get giant bowls of Jello at the cafeteria at lunch and dinner. This lasted about 3 days every other week.) Since college my diets have gotten more random, and more unhealthy. There was one I did about every other day for about a month. I'd buy a bag of Funyons and some Sugar Free RedBull and call it good. That was my whole days' worth of food. Delicious - yes. Healthy and balanced - no. Then there was HCG, a totally, completely ridiculous 500 calorie a day diet. It was brutal. That one lasted about a week.
Do I get results from any of these diets - no.
But, going to the gym regularly doesn't show results either. Maybe I don't keep it up long enough, or I'm too used to shows like Biggest Loser and I want major results and I want them NOW.
When I make it to the gym, which is quite rare, I run on the treadmill, I lift weights, I put in my time. But each day when I step on the scale, nothing changes. Well, one thing changes, my mood. I get more upset. I know going to classes could help kick-start my metabolism, and my weight loss. But, I always have an excuse why I don't want to go to the classes at the gym - the times don't work for me; I won't know the moves; I'll make a fool of myself… the excuses go on and on.
Well - I'm making a real change. Tomorrow I'm starting a serious work-out routine by trying out a new class called Karve. It promises major results and that's what I crave.
The results I want - aren't traditional. In fact, they're a bit odd.
As much as I'm doing this workout to lose weight, I'm doing it more to feel better about myself and my body.
So here are my goals:
To have a flat stomach - and not be sucking it in all the time.
To get excited about shopping for pants.
To think of Muffin Tops only as a food… not my stomach rolling over my waistline.
To feel like I have a body that a 26-year-old should have.
So join me on my journey to a new body, new self esteem and hopefully new waistline right here on today.ksl.com - this is Karve-ation.
Email: sbeshara@ksl.com
×
Photos