This archived news story is available only for your personal, non-commercial use. Information in the story may be outdated or superseded by additional information. Reading or replaying the story in its archived form does not constitute a republication of the story.
SALT LAKE CITY -- Mitt Romney could be in a position to pick up a key political ally - conservative Christian Mike Huckabee.
Earlier this week, Huckabee told Fox News he could vote for a Mormon, though he didn't name Romney or Jon Huntsman.
Hinckley Institute of Politics Director Kirk Jowers told Utah's Morning News, "This is big news because Huckabee was seen by many as running one of the most religiously-bigoted campaigns in November and December of 2007."
---
It's big because it takes the pressure off the Mormon issue in a lot of circles. I think it's a bigger story than people realize.
–Kirk Jowers
---
"(Huckabee) really hit Mormons hard," he added.
Jowers said it may all go back to a spat between Huckabee and Rick Perry.
According to Jowers, Huckabee twice felt snubbed because Perry backed first Rudy Giuliani and then John McCain in 2008. "Huckabee has been furious about this and he's definitely taking his shots," Jowers said.
Jowers described Huckabee as Romney's new "frenemy." "They're definitely not friends yet, but we'll see how that develops," Jowers said.
In other religion news
The Southern Baptist Convention is considering changing its name to something that doesn't include the word "Southern." The Tennessean reports the group hopes to attract more people who don't live in or identify with the South. The largest Protestant denomination in the United States baptized 332,321 last year. That may seem like a lot but it's the lowest number for the church since the 1950s.
A Baylor University study shows people looking to start their own businesses are more likely to turn to God for guidance. Approximately 34 percent of entrepreneurs say they frequently turn to prayer, compared to 27 percent of everyone else. Ralph Little, who teaches future entrepreneurs at LDS Business College, said entrepreneurs tend to seek other people out and prayer would be a major part of that. He said business owners often find success through relationships, including a relationship with God. One of the study's co-authors said, "You have to conjecture here that it could be the stress, the struggle of new business ventures are driving these people to their knees."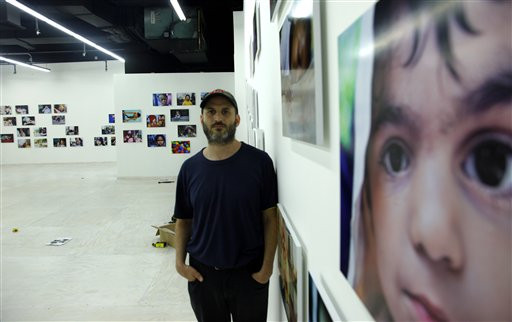 An Islamic cultural center near the site of the terrorist attacks that destroyed the World Trade Center held its first exhibit Wednesday evening, the enthusiasm at the opening belying its troubled beginnings. The Associated Press reports the building, two blocks from the World Trade Center site, includes a Muslim prayer space that has been open for two years. The overall center is modeled after a Jewish Community Center on Manhattan's Upper West Side. The project has drawn criticism from opponents who say they don't want a mosque near the site of the Sept. 11 terrorist attacks. The center is open to all faiths and will include a 9/11 memorial.
×
Related Links