This archived news story is available only for your personal, non-commercial use. Information in the story may be outdated or superseded by additional information. Reading or replaying the story in its archived form does not constitute a republication of the story.
SALT LAKE CITY — Interview 10 people who helped save a motorcyclist in Logan Monday, and you're likely to find 10 very different personalities. An expert says one thing they likely have in common is a profound sense of empathy.
Tanya Shroeder was faced with a split-second decision in 2009 when a pit bull came barreling into her backyard where her two kids and a neighbor girl were playing.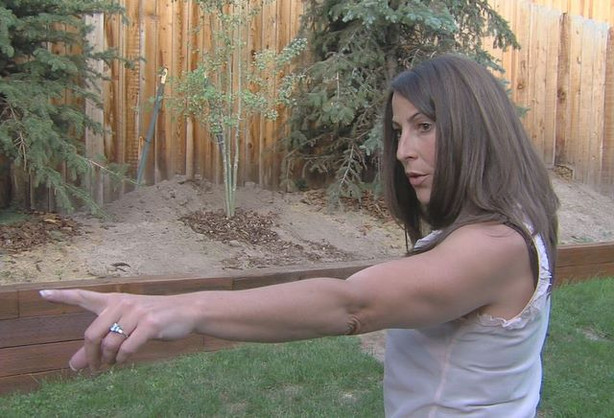 "(I) just jumped through three vertical boards of the fence, broke them down to jump through," she said.
The dog took a bite out of her before attacking the young neighbor. Shroeder pulled the dog off with her bare hands.
Today she remembers not so much thinking that afternoon as realizing what could happen.
"I knew what he was capable of, and I was an adult, and I knew I could take it," Shroeder said. "As long as I was standing up, I knew I was going to be OK; she wouldn't be."
Schroeder and the people credited in the Logan incident may not have much in common, according to Jed Ericksen, the former director of Psychiatric Emergency Service at University Medical Center, but they did share something.
"My guess is they all just had the capacity for profound empathy," Ericksen said, "to put themselves in the plight of the man who was injured and just simply come to his aid at his time of need."
Related:
Ericksen also says coming from a small community can make someone more apt to help. People from small towns feel a sense of community, that they are part of each other's lives.
"You don't have the anonymity and detachment you find in some large urban settings," Ericksen said.
While some of this may be instinct, he says, some is learned in early childhood. Schroeder agrees. "I had a very empathetic mother, who was a therapist, who really taught us to care for one another," she said.
Often when there's a group involved it takes the action of just one person to get everyone involved. You see that in the beginning of the Logan video: people stepping up on their own, then suddenly coming together.
Email: sdallof@ksl.com
×
Related Stories