This archived news story is available only for your personal, non-commercial use. Information in the story may be outdated or superseded by additional information. Reading or replaying the story in its archived form does not constitute a republication of the story.
SALT LAKE CITY -- At first, it seems almost too easy to list the books that should be movies. Turns out, it's much more challenging to think of one that hasn't already been a movie (perhaps we forgot because it was weak or outdated) or that isn't currently in production.
Goodreads.com, which is like Facebook for literature, lists "Books That Should Be Made Into Movies" according to user votes. The top 10, which is mostly made up of young adult speculative fiction, doesn't really belong in the list because these are already on their way to the big screen.
No. 1 is "The Hunger Games," which will be released March 23, 2012, and already has teaser trailers. This is undoubtedly true of other candidates beyond the top 10 (the list reaches almost 5,000 books). Look up just about any book on IMDb and you'll see it's in production with a tentative release date. "The Giver"? 2013. "Harold and the Purple Crayon"? Also 2013.
In other words, the likelihood of your favorite, New York Times best-selling, trend-of-the-year piece of literature becoming a movie sometime soon seems high nowadays. This is especially true if it fits nicely within those speculative genres but it isn't a prerequisite (consider the romantic comedy "What to Expect When You're Expecting," due next year from Lionsgate).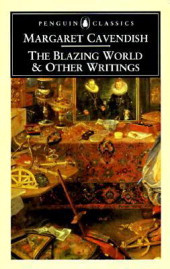 The question, then, is what books have been overlooked? Another, slightly more introspective question might be, Why should books be films at all? Though not the subject of this article, it's worth noting that the best reason to adapt a written work into an audio-visual one is not to skip reading the book, nor is it to produce an exact replica of every reader's experience in that imaginary world (an impossible feat). Rather, the best reason is for a film to not only contribute to the book's creative discourse, but to draw more participicants into its conversation. After all, think how many people have read or are reading "The Help" with the help of the movie.
So for the sake of argument, here are five film ideas that Hollywood hasn't yet considered, but should, because we need to keep their legacy alive.
Romantic/Family Comedy: "Men Are From Mars, Women Are From Venus" (John Gray, 1992)
Adapted into just about everything else (almost including a movie), this self-help book for couples follows the same reasoning as "What to Expect" mentioned above: If it doesn't have a plot yet, it wouldn't take much to give it one. Hugely popular for its comedic descriptions of human behavior, but also heavily criticized for its stereotyping of gender norms, this would be most successful as a comedy that doesn't take itself too seriously — animated, perhaps?
The CGI film industry has developed a wide range of quality, from superb to sorry, and has already tackled such topics as marriage, family values and self-appreciation (most notably in the "Shrek" series). Would a "Mars and Venus" movie merely join the ranks of high-quality graphics, impressive voice talent and shabby storyline, or, as part of an existing audience base and sociological study, succeed along the same lines as the Disney/Pixar heavy-hitters?
Check back tomorrow

Check ksl.com's Pics, Flix and Other Diversions tomorrow when we'll post, "5 movies that didn't do the book justice," and then on Monday for "5 movies that out did the book."
If digital vegetables belting out songs based on biblical stories can do well, why not caricatures of men and women squabbling in ways reminiscent of our favorite television sitcoms and through renderings familiar to the kids? Imagine the Martians, self-important cave dwellers with funny hats and spaceships ala "The Jetsons." Imagine the Venusians, efficiency experts with an annoying knack for spelunking. If there was ever a means of wedding serious, self-analytical marriage philosophy with far-reaching family-friendly entertainment, this is it.
And speaking of travels in space ...
Fantasy/Sci-Fi epic: "The Blazing World" (Margaret Cavendish, 1666)
There is a large number of fantasy stories waiting to be made into movies, but unfortunately, the contemporary ones never have to wait as long as their earliest, often superior forerunners. "The Blazing World" is probably among the most obscure, and is unique for many reasons: its female, politically bent 17th-century author; its "doorway into another world" motif that far predates "Alice," "Oz" or "Narnia"; its satirical critique of then-current society that rivals Lucian and Swift; and the fact that it's written in prose, as opposed to better-known English epics of the time, like the poetic "Paradise Lost" (an adaptation is due in 2012, by the way.)
What books should be made into movies

Tell us what books you want to see on the silver screen on our comment boards and on Facebook.
In contrast to other potential fantasy films — E.R. Eddison's "The Worm Ouroboros," for example — "The Blazing World" would make for a different fantasy film than audiences are used to. It would be more "Pan's Labyrinth" than "The Lord of the Rings." This is an adventure conceived of by a witty female mind in an era when witty female minds were too easily ignored.
Though yes, there are anthropomorphic alien creatures — bear-men, worm-men and fly-men, all symbolic of English philosophies and vocations — and yes, there are occasional battles and even romance, none of these things are as important as the relationship between the narrator and the Empress of the Blazing World, both of whom — the reader soon suspects — are in fact the same woman — even Cavendish herself.
Biographical, fantastical and spiritual all at once, the point of this story is to encourage imagination, since Cavendish conceived it, she suggests, specifically for the purpose of avoiding the real world's injustices and correcting them, if only in her own mind. Not only would the film fit nicely into modern expectations of fantasy and science fiction, but it would remind us why those exist in the first place.
Family Drama: "The Book of the Dun Cow" (Walter Wangerin Jr., 1978)
This is somewhat repetitive of the two previous entries: family-friendly, fantastical and animated in all likelihood. However, this qualifies as drama more than comedy and as a beast fable more than fantasy because "The Book of the Dun Cow" deals with surprisingly complex themes and character traits, even if those characters happen to be farm animals. Akin to "Animal Farm" in that respect, this would make a superior movie because the message isn't so heavy-handed and the ending is far more satisfying.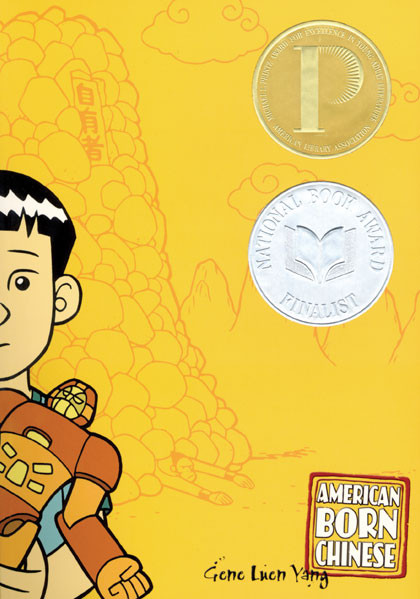 Chronicling the battle between the rooster Chauntecleer, who takes his leadership responsibilities too seriously, and the monster Cockatrice, who spawns basilisk children, the book is filled with lovably diverse heroes and grossly wicked villains, and, like the recent "Legend of the Guardians: The Owls of Ga'Hoole," it has nothing whatsoever to do with humans. Somehow, this is a formula we humans just can't get enough of.
Teen Action Comedy: "American Born Chinese" (Gene Luen Yang, 2006)
It's surprising that this one isn't already in development — and likely that it will be soon. Though not the only award-winning graphic novel yet to be made into a film, it's certainly among the most deserving, being the first to be a finalist in the National Book Awards for young people's literature.
Made up of three separate yet ultimately interlocking tales, "American Born Chinese" deserves cinematic attention not only because it gives voice to a relatively unsung minority, but because it's romping good fun to boot. An indictment of racial prejudice combined with a love story, a high school survival story and a retelling of the legendary Monkey King's martial arts adventures, this film would accomplish everything that "Scott Pilgrim" did, but with far greater significance.
Graphic novels are already well-prepped for the transition from storyboard to film, and at a time when more and more are coming to theaters, there's no reason that this shouldn't follow — but plenty of reasons why it should.
Autobiography/Historical Drama: "By the Sword" (Richard Cohen, 2002)
Though already the title of several films, this refers to the part autobiography, part historical survey by former Olympic fencer Richard Cohen, a world and European saber champion. Applauded for its epic scope and storytelling prowess, "By the Sword" succeeds in ways that many military histories don't, providing a look into Cohen's modern fencing memoirs that parallel a glance back at ancient swordfighting history.
Though other, better-known books on martial arts provide useful philsophical discussions, this frames all that inside some of the most engaging autobiographical narrative you'll ever read. A film adaptation would certainly highlight those aspects, though it could easily explore the same historical territory without stepping too far into the conventions of documentary, showing us, for example, the tense and clever duel almost fought by Abraham Lincoln.
Because Cohen speaks in great length about the value and accuracy of sword choreography in movies, a film of "By the Sword" could be the swashbuckling movie to outdo all swashbuckling movies.
These are just five suggestions out of countless possibilities. Will we ever see them on the big screen, or will other adaptations beat them out? Either way, hopefully our thirst for "good reads" will only be heightened when we walk out of the theater.
Andrew Bud Adams teaches English at Utah Valley University. He is married to an elementary school teacher and enjoys watching cartoons with his three children.
×
Related Links