Estimated read time: 2-3 minutes
This archived news story is available only for your personal, non-commercial use. Information in the story may be outdated or superseded by additional information. Reading or replaying the story in its archived form does not constitute a republication of the story.
Alex Cabrero Reporting Usually when you go to Sun Valley, Idaho, it's the mountain view that takes your breath away. Lately, though, it's the smoke.
More than 1,500 firefighters are fighting a massive wildfire in Ketchum, and the entire community is thanking them.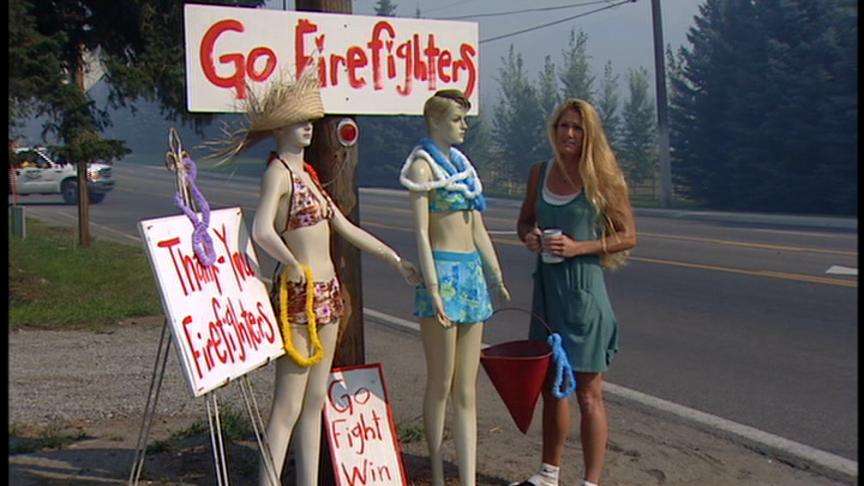 Of all the things to do in Sun Valley, two mannequins, Mona and Lisa, seem to be the latest attraction. Sharon Payne gets the credit, or blame, for for this neck-turner, but she's just trying to have some fun. "I wanted to make a statement that was going to lighten the mood a little bit because it's really intense around here," she said.
The Castle Rock fire is certainly on everyone's mind. It's been burning for two weeks, blackened some 50,000 acres and recently started climbing up Bald Mountain where the ski resort is. "The mountain, for us, is our life. It's our economy," Kelley Stevenson said.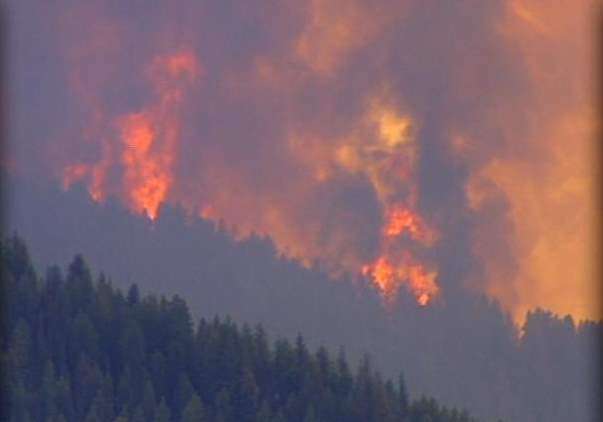 Stephenson works at the local book store. Tuesday he got real scared. "We saw our mountain burning yesterday with spot fires," he explained.
But within minutes, firefighters put out those spot fires. They've been doing it since day one, which is why throughout town, even though it's smoky, you can't go anywhere without seeing signs thanking firefighters. "We are incredibly grateful," Stevenson said.
Some businesses are giving firefighter-only discounts, and at Java Café they are giving firefighters free coffee. "They're doing a great job fighting this fire that's destroying everything, and we need them," explained Ligia Canpean of the Java Café.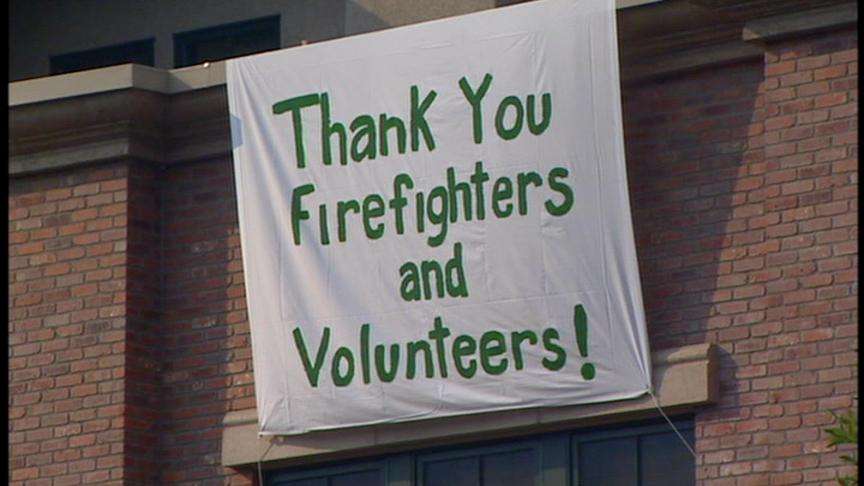 You just get the sense that if you are a firefighter in this town attacking the large wildfire, your money just isn't good here. "That is true. If we could, their money would not be good anywhere in town," Stevenson said.
Steve Machuca is one of those firefighters and notices the support. "It's pretty awesome. I went into town a couple of days ago and went into Grumpy's Restaurant and actually had one of the people pick up our tab," he said.
Free meals, discounts and bikini-clad mannequins, whatever it takes to say thank you.
Crews say they have made progress today but they're worried about Friday because there is a lot of wind in the forecast.
×
Related links
Most recent Utah stories