This archived news story is available only for your personal, non-commercial use. Information in the story may be outdated or superseded by additional information. Reading or replaying the story in its archived form does not constitute a republication of the story.
SALT LAKE CITY — A nurse and an EMT were both in the right spot at the right time to help 17-year-old Anna Beninati, a Sandy resident and recent graduate from Alta High School, whose legs had just been severed by a train.
Beninati and three friends were trying to jump on to a moving train in Longmont, Colo., when she slipped and became tangled between the wheels and the train tacks.
Kathy Poiry, a nurse from a nearby hospital, and former EMT Nicole Crowley just happened to be passing by at the exact moment it happened and rushed to Beninati's side.
Poiry recounted the critical moments attending to Beninati's injuries as Crowley called 911.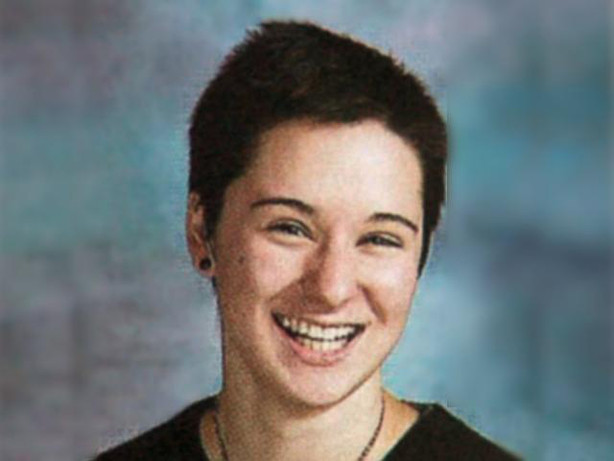 "I was coming down 3rd Street and, as typical, there was a train," she said.
Poiry was sitting in her car, waiting for the BNSF Railway freight train to pass, when she noticed what she described as "a lot of commotion."
"I had to do a double take. 'Are they really severed?'" Poiry said. "I really couldn't tell, and apparently they weren't completely severed because when someone tried to move her foot she could feel it. So we were telling people to not move."
Beninati's friend pulled her from the tracks and Poiry tried to keep her calm.
"She kept asking if she was going to die, and I said 'No, you're going to be fine,'" Poiry said. "There was a point where she saw her legs for the first time and she screamed, and then I told her, 'Don't look! Don't look!'"
Poiry and Crowley continued to apply pressure on Beninati injuries until help arrived. Moments later, she was flown to a local hospital.
Poiry says in 25 years as a nurse she has never seen anything like what she saw on the train tracks that day. "One decision can change the outcome of your life. It can actually lead to your death too," she said.
It's very possible that Beninati could have died had she not received such good care from Poiry and Crowley in the moments after the accident. The Beninati family released a statement thanking everyone who helped save her life.
---
One decision can change the outcome of your life. It can actually lead to your death too.
–Kathy Poiry, nurse
---
While train hopping may bring to mind images of America's homeless crossing the country, incidents like this one serve as a reminder of how dangerous it is.
"This is a growing problem across the country, especially with college campuses," said Vern Kesslar, who coordinates Operation Lifesaver in Utah.
The danger, he says, doesn't just come from getting on and off the train, but also while it's on the move. Trains brake suddenly.
"Bands get broken, and lumber could come undone, and people could fall off that way," Kesslar said.
Railroad companies do have special agents who look for trespassers and train jumpers. If you're caught, you'll get a ticket.
But as Keeslar points out, the danger that comes with train hopping should be an even bigger deterrent.
----
Written with contributions from Shara Park and Sarah Dallof
×
Related Links
More stories you may be interested in