Estimated read time: 2-3 minutes
This archived news story is available only for your personal, non-commercial use. Information in the story may be outdated or superseded by additional information. Reading or replaying the story in its archived form does not constitute a republication of the story.
Jed Boal Reporting In about two weeks Salt Lake City voters head to the polls for the mayoral primary.
Today, the top four candidates talked about their ideas for business development.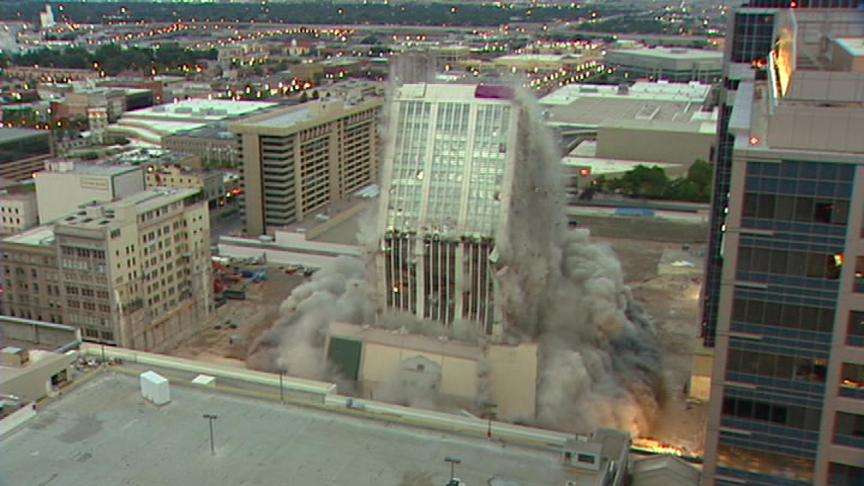 In many respects the top candidates in this non-partisan race share a vision of a prosperous Salt Lake City. Many big plans are already in motion, but the incoming mayor will need to build on those plans.
There's a lot going on in Salt Lake City to spur economic growth. City Creek Center, across from Temple Square, will create two full blocks of retail, offices and places to live.
A TRAX line to the airport has the green light, and business leaders back a new regional vision for the city called "Downtown Rising."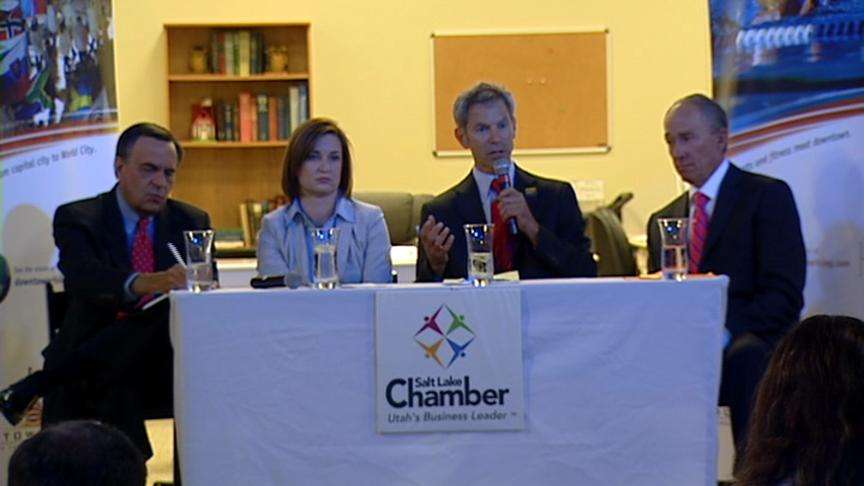 Those leaders want to know how the new mayor will work with the business community. So the Salt Lake Chamber of Commerce hosted a debate for top candidates Ralph Becker, Jenny Wilson, Keith Christensen and Dave Buhler.
"We need to make sure that we have a good tax climate. I pledge to not raise property taxes unless it's approved by a vote of the people," Buhler said.
Buhler and Christensen both want to streamline the permit process for businesses and building. Christensen alone cited crime fighting as a key to economic growth. "I think we have a crime problem in Salt Lake City. Economic development comes to those communities that have a wonderful little atmosphere, safe and livable," he said.
All four support building a new public safety building, but call current cost estimates too high.
Becker cites an entertainment district and housing as ways to bolster development at the core. "We are seeing tremendous growth in residential. [There's a] full range of affordable housing in the downtown area," he said.
With $2 billion invested in the core downtown area during the next five years, Wilson wants to make sure technology companies are part of the mix. "We need to foster and develop creative industry. That includes, in my mind, technology as well as more architects downtown, younger people. We need to focus on the new generation," she said.
The primary is Tuesday, Sept. 11. The top two candidates will then face off Tuesday, Nov. 6.
Early voting started last week.
×
Most recent Utah stories